Filta's FOG Cyclone wins 'Dealers Choice' in Catering Insight Awards 2021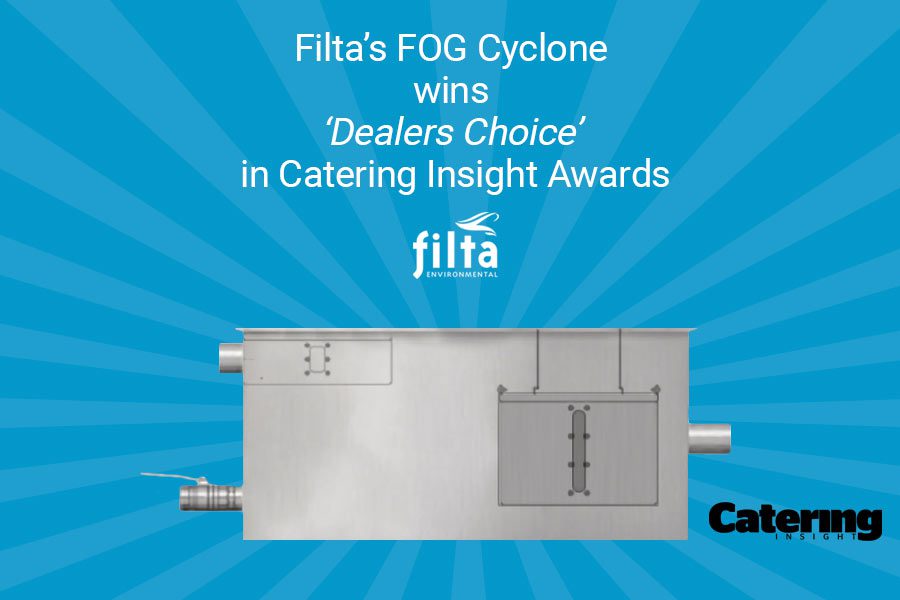 Filta Group are delighted to have been awarded Winner of the Catering Insight Dealers Choice Awards (pg.24) in the category of Grease Management. The award is for the FOG Cyclone – Filta's next-generation Grease Removal Unit (GRU).
Dealer's Choice Initiative
For the Dealer's Choice initiative, industry bible
Catering Insight
put a call out to the industry to find out what their favourite lockdown launches would be. Subsequently, nearly 300 senior distributor representatives were invited to demonstrate their 'Dealer's Choice' for products in the following categories: Cooking equipment, hot holding and transportation, combi ovens, refrigeration, warewashing, food preparation, accessories, dispensers, safety & hygiene, grease management, storage.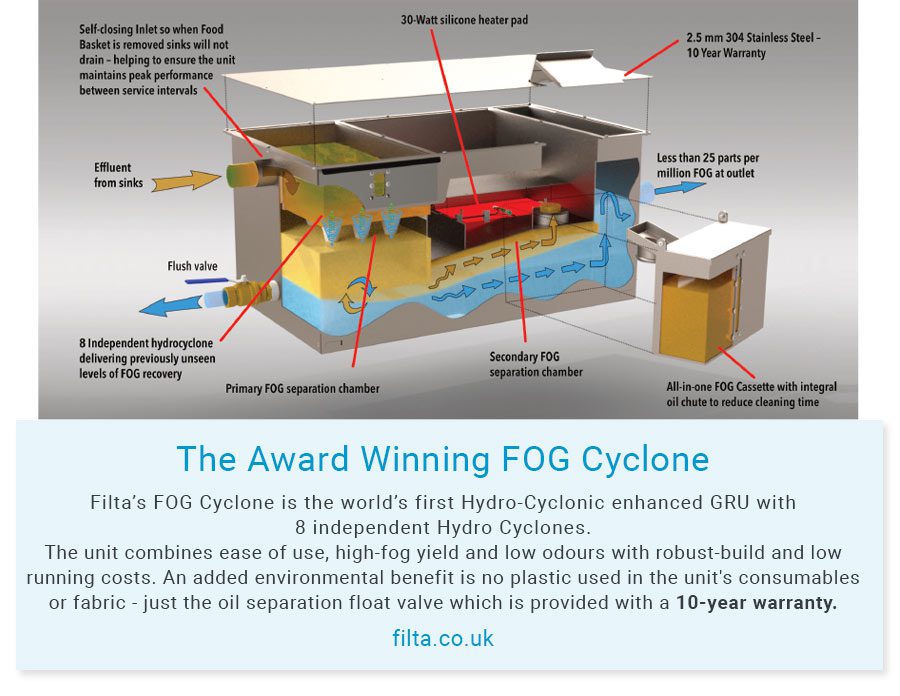 FiltaFOG Cyclone – Making Grease Management Easy
In a closely contested field the
FiltaFOG Cyclone
won the Grease Management category with 52% of the votes.
"It's great to win this award, we have been working with Catering Dealers and Designers for many years and they were very much in our minds when we developed the Cyclone system. The Cyclone is easy to size and easy to install. Unlike most other GRUs it also has no mechanical motors or heater elements so there is very little to go wrong once installed. We are really pleased that the Cyclone has been so well received by Catering Designers and Dealers, our goal is to make grease management easy and the Cyclone does just that"
– Lee Shelton, Head of Sales at Filta Group.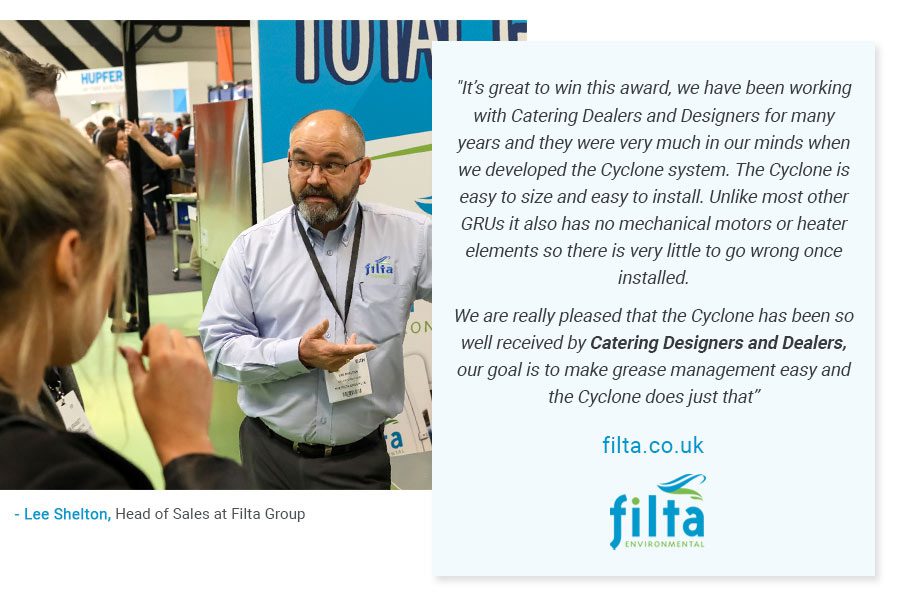 The Award Winning FOG Cyclone
Filta's FOG Cyclone is the world's first Hydro-Cyclonic enhanced GRU with 8 independent Hydro Cyclones. The unit combines ease of use, high-fog yield and low odours with robust-build and low running costs. An added environmental benefit is no plastic used in the unit's consumables or fabric – just the oil separation float valve which is provided with a 10-year warranty.
Learn About The FOG Cyclone Now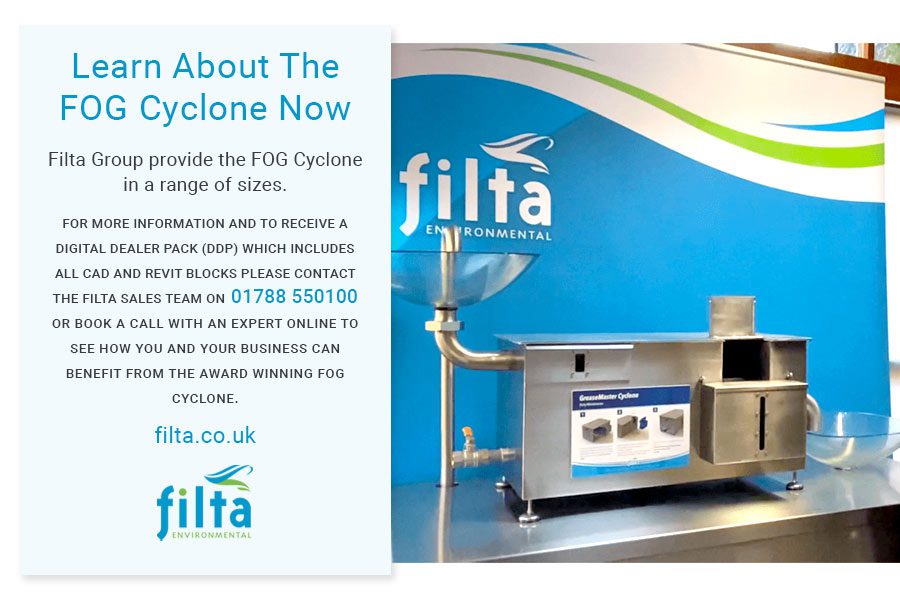 Filta Group provide the FOG Cyclone in a range of sizes. For more information and to receive a digital dealer pack (DDP) which includes all CAD and Revit blocks please contact the Filta Sales team on 01788 550100 or
book a call with an expert
to see how you and your business can benefit from the award winning FOG Cyclone.