FOCUS on FOG Web Series Episode 2- An Interview with Southern Water to discuss their views on Fats, Oils and Grease (FOG)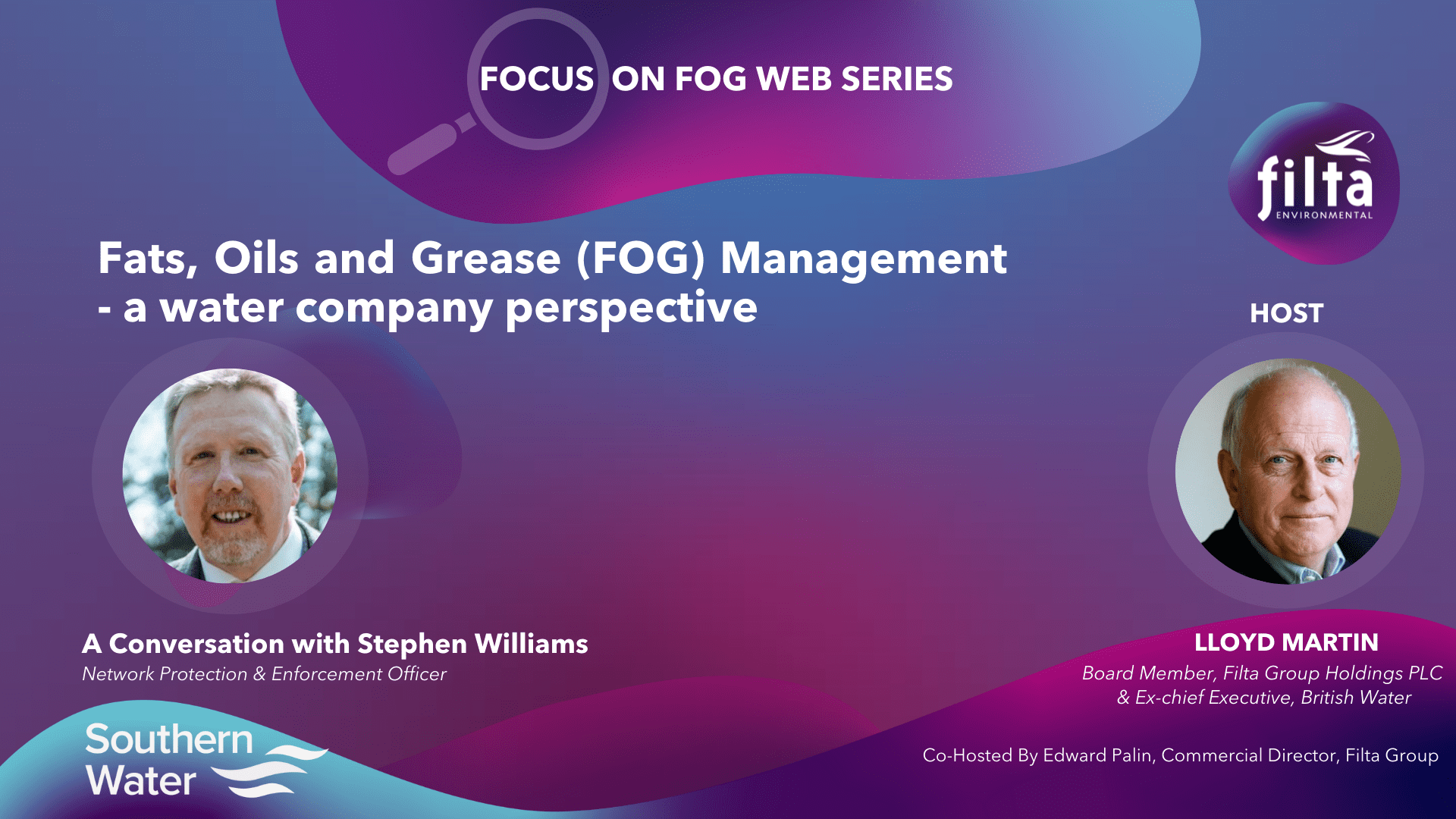 In the latest edition of 'FOCUS on FOG' we speak to Stephen Williams Network Protection Officer at Southern Water. Stephen leads the FOG Network Protection Team at Southern Water and also provides support and guidance to other Water Companies.
Stephen was kind enough to share the approach and processes adopted by Southern Water in tacking Fat, Oil and Grease in the Sewer Network and how they work with Foodservice Establishments to prevent sewer blockages. It was also fascinating to get Stephen's story of how he entered the world of FOGs.
If you are Foodservice Operator and want to understand the requirements in law relating to FOGs this webinar is recommended viewing as Stephen talks through the Water Industry Act 1991 and how it relates to Foodservice Operators.
We cover the following points:
– Role of the Water Company
– Goals with FOG
– How Southern Water interacts with suppliers
– The Network Protection Forum and Engagement with other Water Companies
– and more
For more information visit – www.filta.co.uk/news
Get involved in our next show! Contact Us
Email: info@filta.co.uk