SERVICES
Refrigeration Seal Replacement
Filta provide a nationwide on-site supply and fitting service for any commercial replacement fridge and freezer door seals, all at an affordable price.
Custom On-Site Refrigeration
With our custom on-site refrigeration solutions we can provide your business with a one stop fix which typically works out up to 40% cheaper when compared with alternative solutions.
3 Steps To On-Site Refrigeration
All our refrigeration door seals are custom manufactured on-site by one of our technicians in the back of our company vehicle. We then fit the fridge door seal there and then, in one-call out at one-fixed price, with no labour charges on top and no time wasted between surveying the seal and then having to produce the new fridge door seal back at a factory. This is achieved in three simple steps:

Check Your Seal
A Filta technician will arrive on site and survey the damaged door seal and all other units on site. Our technician will then take the measurements of the damaged seal and identify the correct profile.

Create A Seal
The technician will then return to his company vehicle to make the new door seals on-site using our patented technology. On average, we are able to produce a new door seal every 15 minutes.

Fit A Seal
The new door seals are then 100% correctly fitted, first time, every-time!
Before our service was available this would have been a costly issue causing disruption in the kitchen with a refrigeration engineer requiring at least two visits. The first, to diagnose, measure and order the seal, the second, to fit the seal, therefore accumulating two call-out charges.
Professional Seal Cleaner
The lifespan of a fridge or freezer door seal will be extended when properly cleaned on a daily basis. Food and fat spills cause the material that seals are made of to dry out and get brittle which makes it easier for them to rip. Cleaning your seals daily with our professional seal cleaner will prevent this from happening. A clean and intact fridge or freezer door seal is also an important part of general kitchen hygiene and food safety.
How to use
Use a soft dry cloth with a professional fridge seal cleaner or a heavily diluted water-based cleaning agent for maintenance. Be mindful that aggressive cleaning agents, such as all-purpose cleaners, sanitisers, oven cleaners and aggressive degreasers cause irreparable damage when used on fridge seals.
For more information about our professional seal cleaner or to talk to the fridge seal experts give us a call now on 01788 550 100 or contact us online today!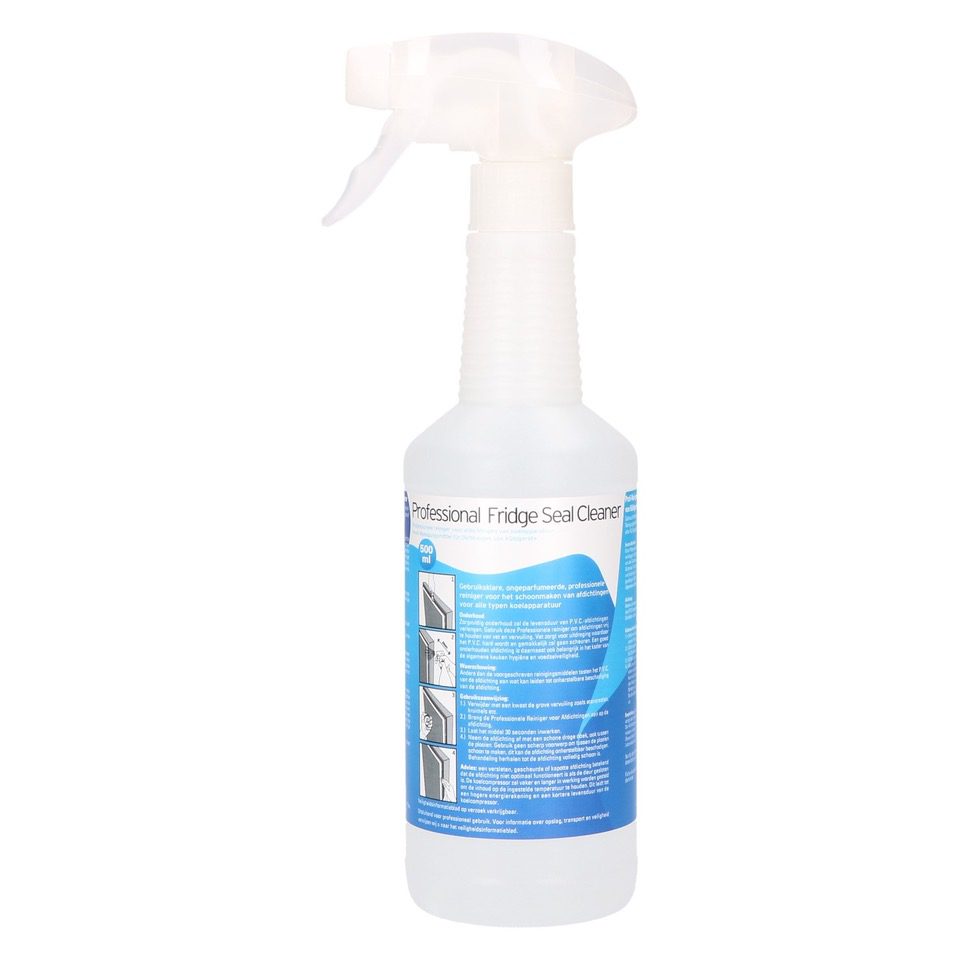 Through the use of our patented technology, we're able to replace the fridge door seals of over 99% of refrigeration models. Uniquely, our technicians do not require the make or model number of the refrigeration with the damaged seal prior to their arrival. The only information our service desk will ask for is which type of refrigeration unit has a damaged door seal and where it's located on site.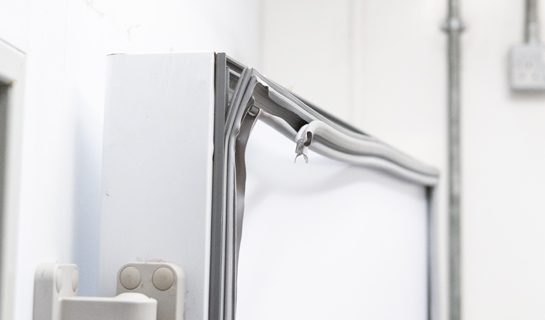 Upright cabinets

Under counter chillers / bottle coolers

Chest freezers

Walk-in chiller cold rooms

Walk-in freezer cold rooms

Cold room curtains
One of the first areas of your kitchen that an Environmental Health Officer (EHO) will inspect during a random visit is your fridge and freezer door seals.
Any split, frozen, damaged, hanging or missing seals could have a detrimental effect on a establishment 'Food Hygiene Rating' and could lead to a fine or even a kitchen being closed for repeated offences. It's important that your fridge door seals are checked on a regular basis to ensure they meet the high standards for food safety and to avoid legal issues or being named in the local press.
A split, damaged or worn seal is a potential reservoir for pathogens. A pathogen is a biological agent that can cause serious illness. Refrigeration units prevent the growth of food spoilage organisms and even stops the growth of many food-borne pathogens.
In order to maintain the correct storage temperatures within the refrigeration it is essential to maintain an airtight seal between the refrigerated space and the surrounding ambient temperature.
By cleaning and replacing refrigeration door seals regularly, the risk of food cross-contamination is significantly reduced or eradicated altogether.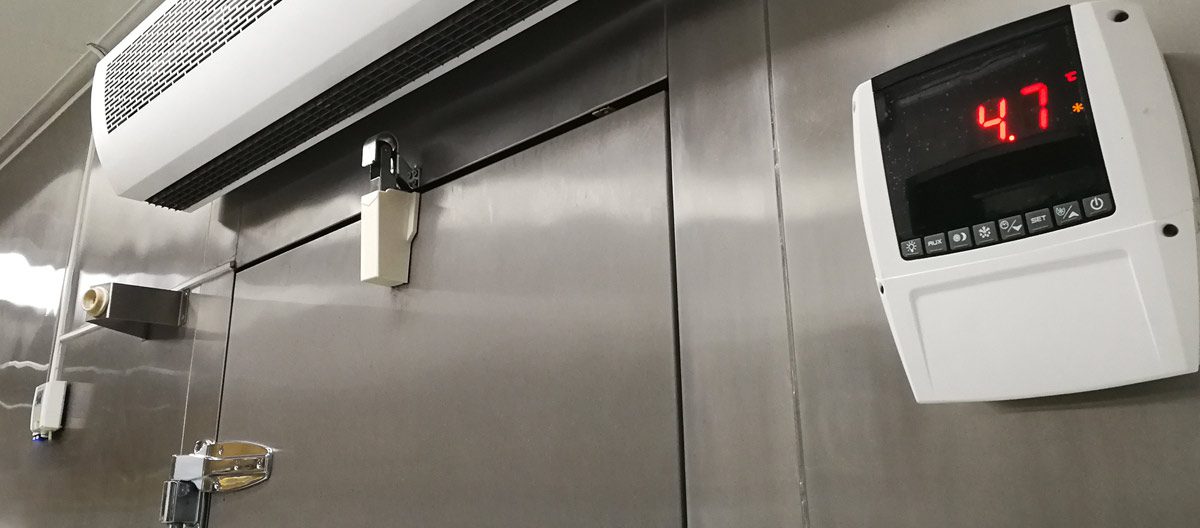 We can service or replace just about
any fridge or freezer door seal
. For seals that are obsolete, from overseas, difficult to source or even have a damaged track, our technicians can extend the life of your equipment by replacing the old seals with our 'retro' Filta track system.
Here are some of the most common refrigeration seal brands that we supply:
Foster
Williams
Electrolux
Frankie
Autonumis
Storers
Blizzard
Polar
True
Mondial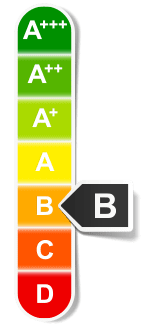 A broken seal can mean that your refrigeration equipment is using as much as three times more energy, which will be reflected in your energy bills.
Damaged door seals let cool air escape from your fridge or freezer, meaning you will be using more power to keep the stock you have at a low temperature, and when you consider that the energy used in catering facilities typically accounts for 4-6 percent of operating costs, your bills could end up significantly higher.
Seals generally erode because they've reached the end of their lifespan, which typically speaking, is between 6-18 months. Telling signs that they need to be replaced include your fridge not staying as cold as it used to and food is spoiling faster or the door pops open repeatedly, which is usually due to a weakened seal that can no longer remain suctioned closed as it should.
One way to test your refrigeration door seal is to close a piece of paper in the door and see if you can pull it out with little resistance (the seal should create a firm resistance). If the test identifies a problem, you should consider replacing the door seal.
Find out all you need to know about our fridge and freezer door seal replacement service in our frequently asked questions.
Our customer service team are always on hand to offer the guidance and knowledge you need to help ensure your refrigerator door seal replacement process runs smoothly. Get in touch today or take a look at the list of frequently asked questions below to find the answer you're looking for!
Download the Filta UK Brochure to learn about our full range of services and get your kitchen compliant now!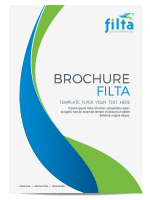 "Having used the services of Filta for a number of years, I have found them extremely reliable and cost effective. Their bespoke service has, without fail, managed to replace the wide range of seals encountered in a nationwide estate of over 1300 restaurants. Highly recommended."
"Thanks again for the fantastic service received throughout every step of my refrigeration seal replacement."
Do you need some expert help with refrigeration seal replacement? If so, fill in the below and we'll get back to you asap!
By submitting this I agree that Filta can use the information provided on this form in accordance with their
privacy policy.