Products
Effective FOG separation as low as 16ppm at outlet without any odours
The FiltaFOG Cyclone is a market-leading grease recovery unit (sometimes referred to as a grease trap), delivering ultra-high quality of Fats, Oil and Grease (FOG) retention whilst using significantly less energy than traditional GRUs. An award-winning solution that supports the circular economy, it is a great fit for sustainability-conscious commercial kitchens. With PDI certification on select models it is a preferred choice by major hospitality operators.
The FiltaFOG Cyclone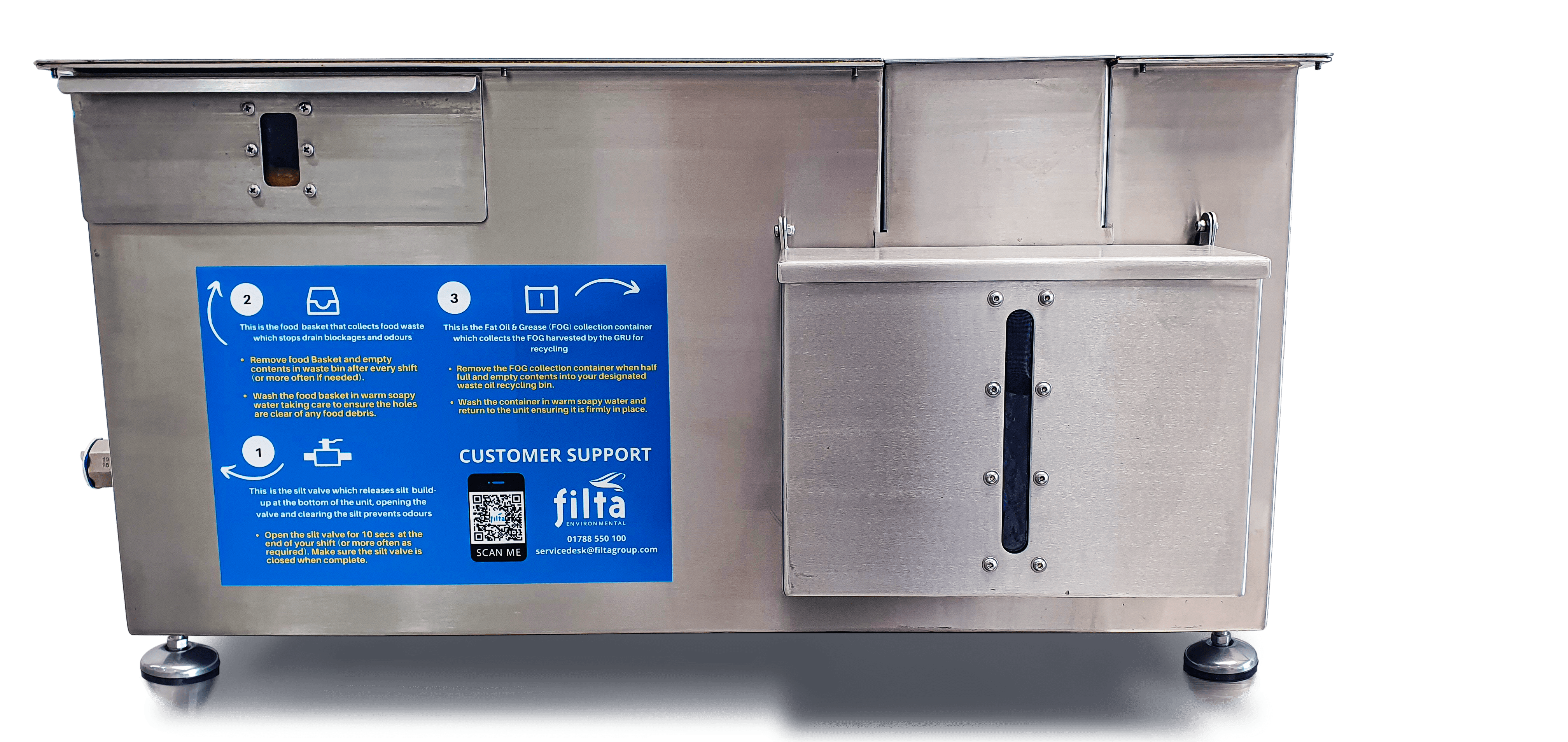 Industry-leading grease removal levels – approximately 2,000 litres of quality oil recovered every year with a value of £400.
No odours – better working environment
Easy staff daily maintenance – save time
De-waters and filters out food waste – no sludge,  reducing drain blockages
Low power costs – save over £1,500 on other units
           Learn all about the FiltaFOG Cyclone in just under 2 minutes.
The World's first Hydro Cyclonic enhanced Grease Recovery Unit with 8 independent Hydro Cyclones 
Unique two stage FOG separation and recovery
As low as 16 parts per million FOG at outlet
Sealed outlet so no sewer gas smells
Self-Closing Inlet to protect the unit from food waste, ensuring the unit maintains peak performance between service intervals
No requirement for staff to remove covers so reduced cleaning time, better hygiene and no smell
The Low Level Cyclone work in conjunction with low floor standing Combi-ovens
The lowest energy consumption of any GRU costing as little as 3 pence a day to run – saving a typical kitchen thousands of pounds over the lifetime of the unit
Heavy Duty 2.5 mm, 304 Stainless Steel construction with a ten-year warranty 
All-in-one Oil Chute and FOG Cassette reducing daily maintenance operations
Heavy duty Stainless-steel FOG Cassette and Food Basket
No heater element

High quality recovered oil can be added to UCO for use as Biofuel as the moisture content is less than 1%

Patent pending
A cross section of the FiltaFOG Cyclone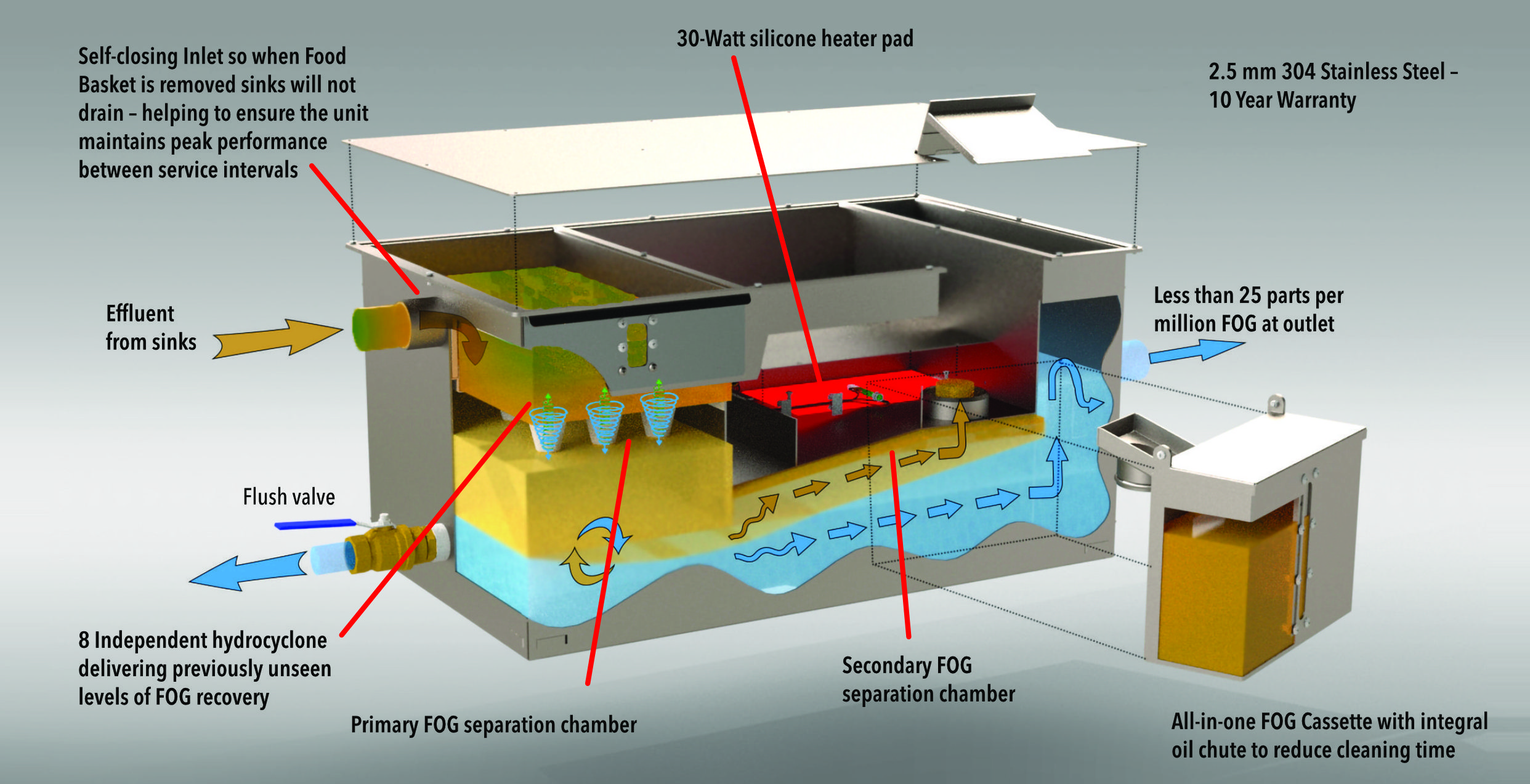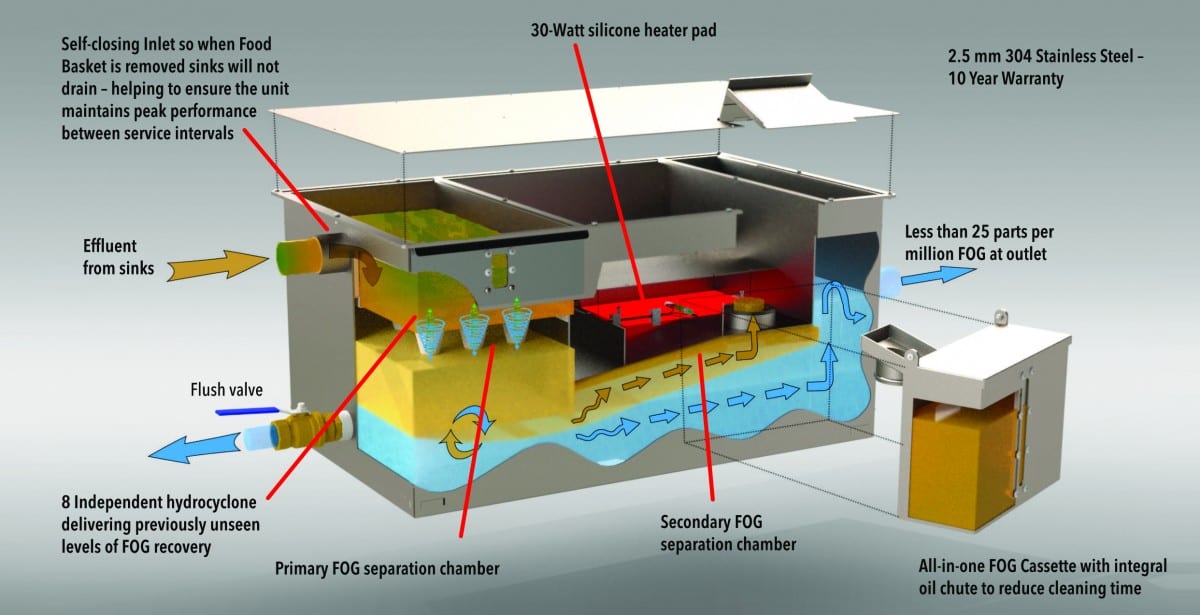 Various Sizes and Bespoke Designs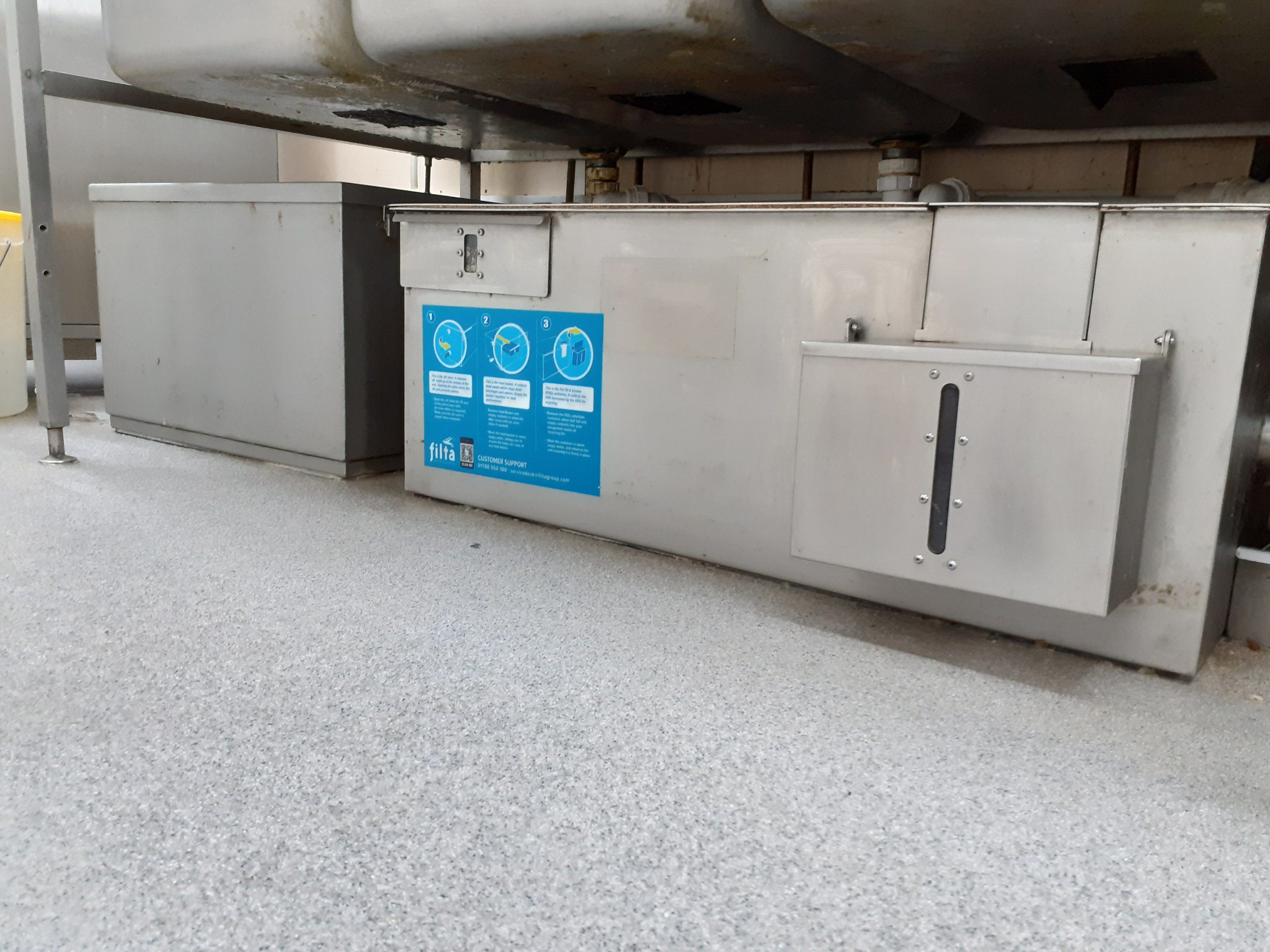 Installation at a Leading Fast-Food restaurant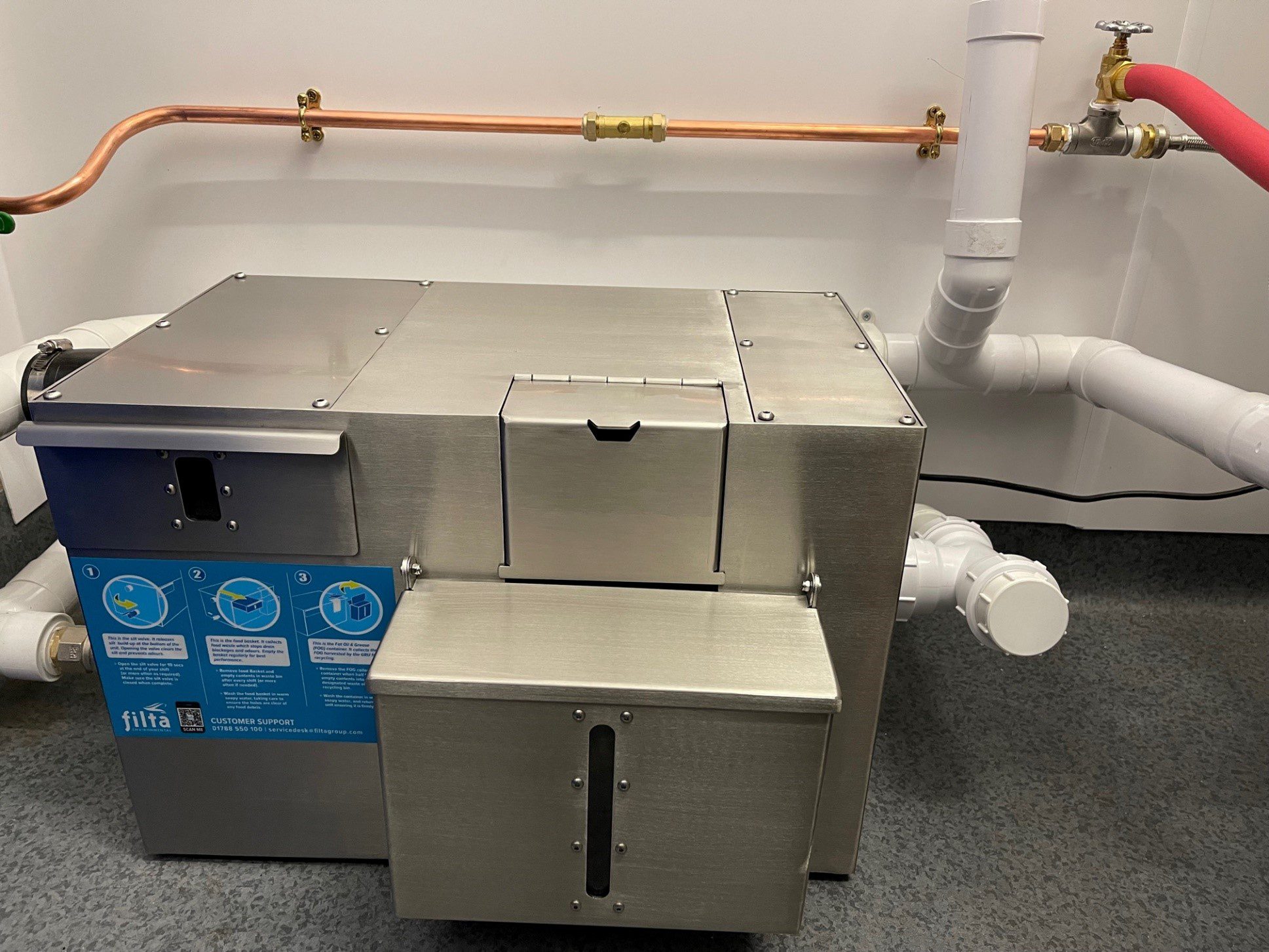 Installation at a Leading Healthcare Premises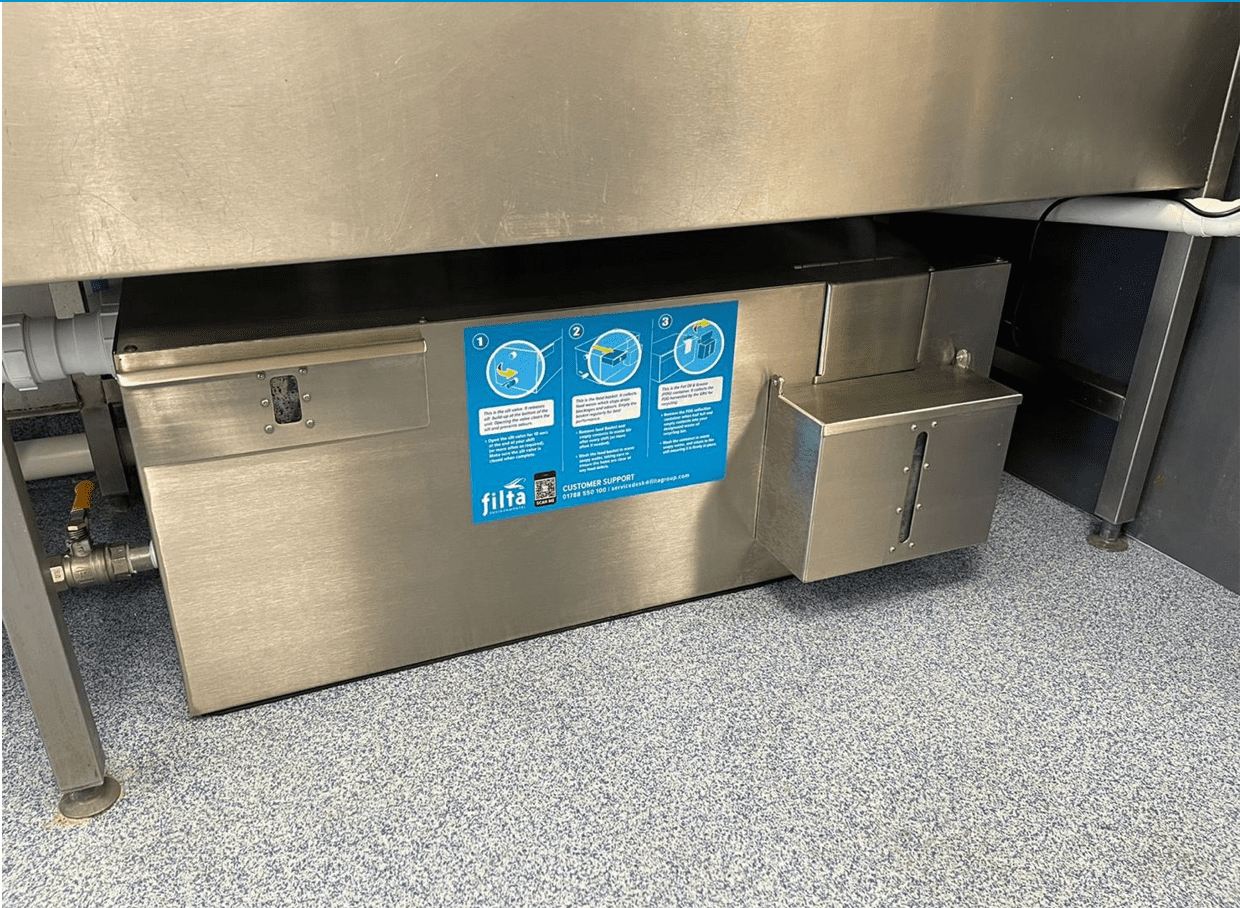 Installation at a Leading Gastro-pub
Do you have any questions?
Speak with our grease management experts. Fill in the form below and they will back to you asap.
By submitting this I agree that Filta can use the information provided on this form in accordance with their
privacy policy.