Best FOG Management Practices for Kitchens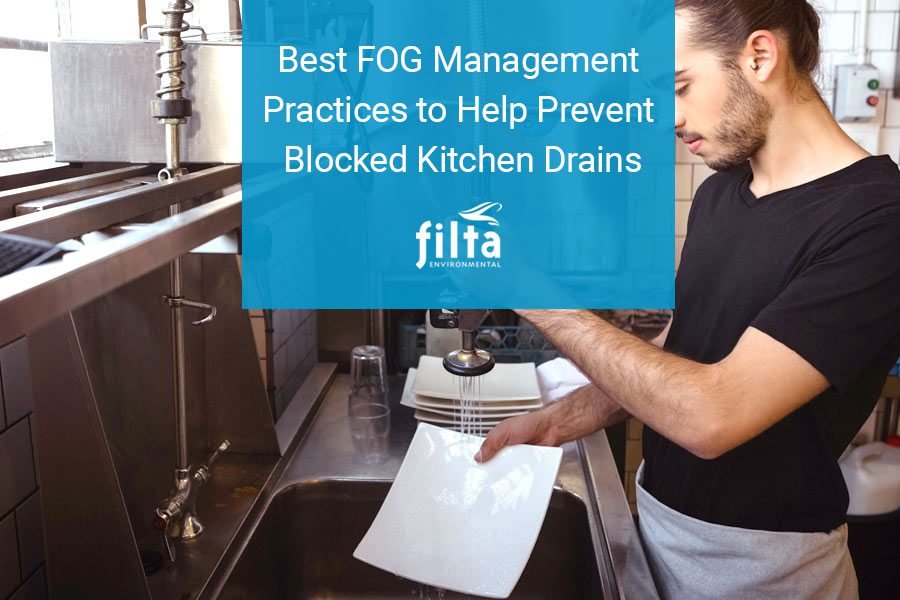 Kitchen grease traps, fat traps and GRUs are there to protect your drainage from Fat, Oil & Grease (FOG) but good kitchen practices can also help you save money and help protect the environment. As one of the leading providers of commercial kitchen services we know a thing or two about best FOG management practices and in this post we'll outline the do's and don'ts to help prevent blocked kitchen drains and dreaded fatbergs.
Best FOG Management Practices – The Dos
As a guiding principle to FOG management if you bear in mind the rhyme
"stop and think – not down the sink"
you'll go a long way to preventing blocked drains and help in the fight against fatbergs. Beyond the rhyme though here are some concrete things you can do in your kitchen today to reduce FOG build up.
Wipe and scrape plates, pans and utensils before washing (and put the waste into the bin).
Collect waste oil in a suitable secure container.
Arrange for oil to be collected by a licensed waste contractor
Use strainers in sink plug holes (and empty the contents into the bin)
Maintain grease traps and enzyme dosing equipment regularly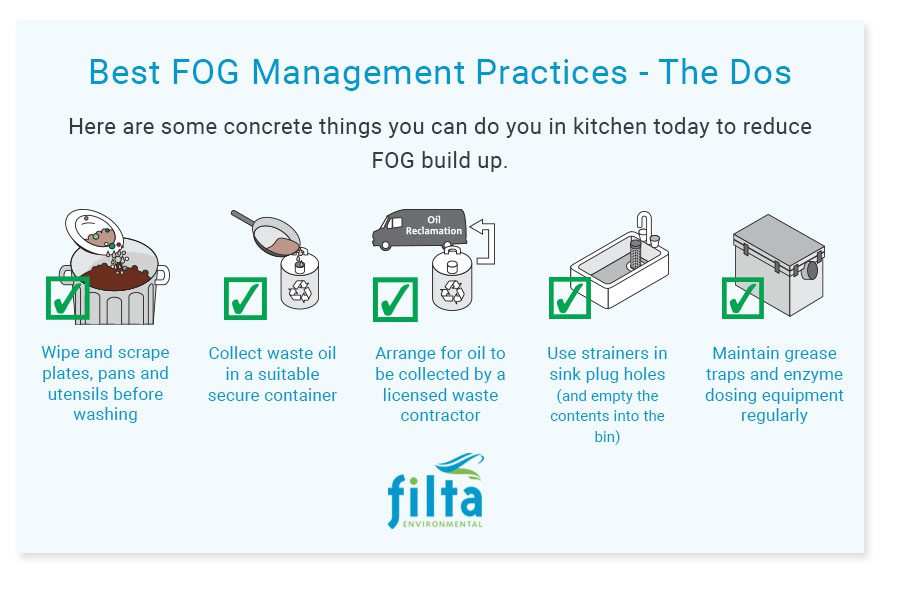 Best FOG Management Practices – The Don'ts
Now that we've detailed some of the things that you should do to keep your kitchen on the right side of the fight against fatbergs here are the things you should avoid doing for best management of your fats, oils and grease.
Do not put cooking oil, fat or grease down the sink
Do not pour waste oil, fat or grease down the drain
Do not put food scrapings into the sink (place in the rubbish bin).
Do not sweep waste into floor drains (place rubbish in bin).
Do not pour boiling hot water down the sink to try dissolve fat and grease. It does not work!
The above simple guidelines will significantly help to maintain free flowing water both within the drains of the premises and in the sewerage system. It is important that we all do our bit in the fight against fatbergs, not just to run an efficient and safe kitchen but for environmental concerns.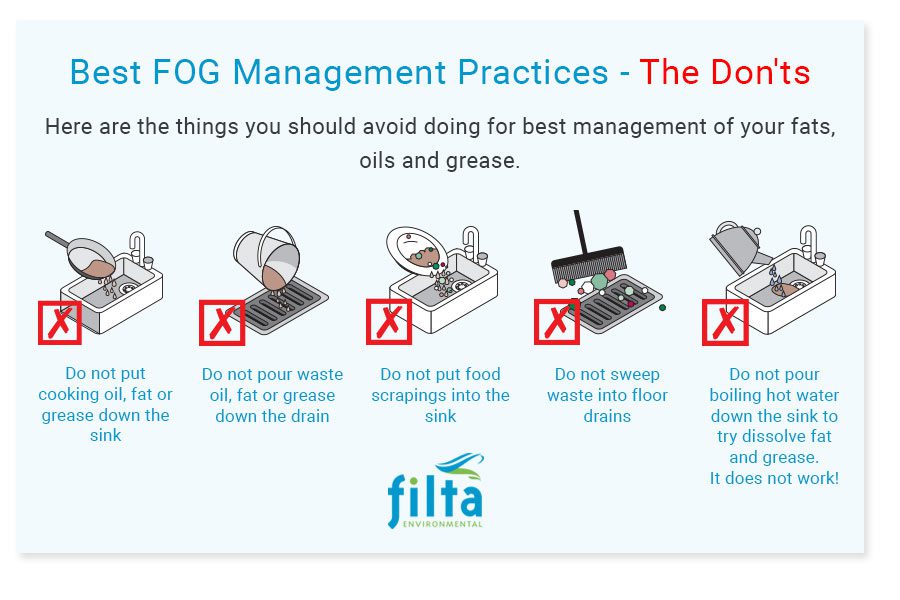 FOG Management Specialists
If you do not have a grease management system in-place please contact the Filta Group on 01788 550100 to arrange a survey. Filta's staff have been providing grease traps, grease separators and grease removal units for over 20 years. We provide a wide range of products and take care of all aspects from design and Water Company Approval to Installation and Maintenance. We are ISO9001 and ISO14001 accredited and members of the SafeContractor Scheme. To find out more please get in touch via enquiries@filtagroup.com or book a video call via our contact page.