Why Do I Need to Clean My Grease Trap?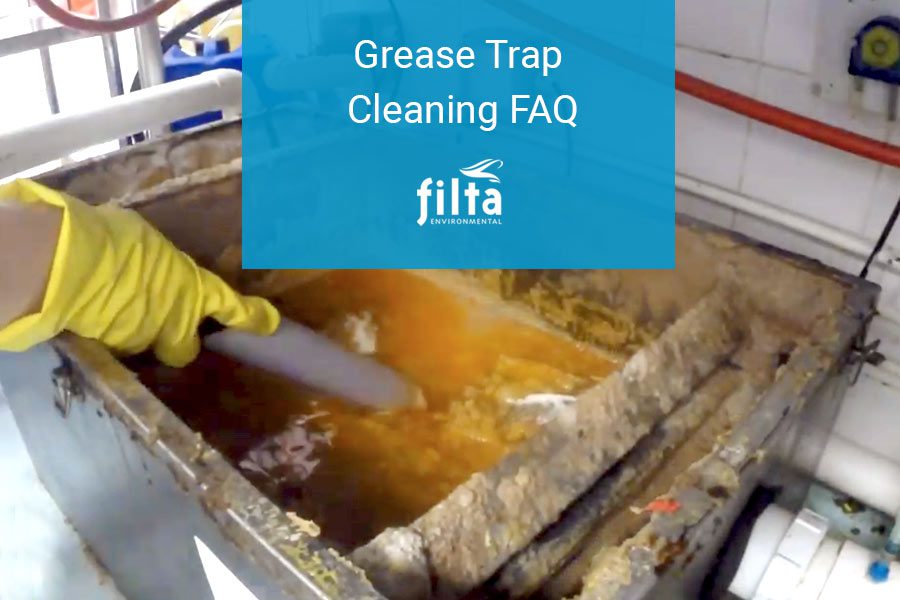 Proper grease trap cleaning and maintenance is an essential part of a commercial kitchen's grease management routine. If the trapped grease is not removed properly the FOG (Fats, Oils and Grease) collected will overwhelm the fat trap causing it to pass on into the drain-line leading to blockages in local drainage and potential fatbergs in the sewer networks.
How To Clean a Commercial Grease Trap?
Filta Group are specialists in grease trap cleaning and maintenance. Using Filta's specially developed grease trap cleaning process and equipment we carry out cleaning of grease traps with minimal disruption to your operation. The steps to clean a grease trap are:
Our engineers use Filta's odour-guard to control smells
Using a unique vacuum unit we remove all grease quickly and quietly
We clear all silt from the system
We clean and wipe down all surfaces
We remove waste and provide a Waste Transfer Note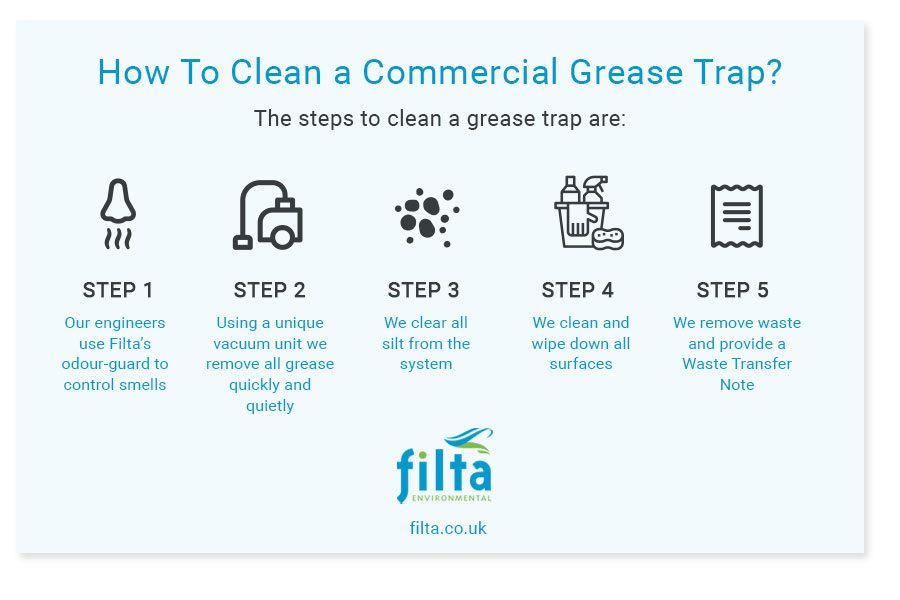 How often should grease traps be cleaned?
The service frequency of grease traps depends on the volume of effluent passing through the unit. Typical cleaning is on a 90-day basis.
Grease Trap Cleaning Procedure
To get a more comprehensive understanding of what the grease trap cleaning procedure entails then watch the video below of the Filta specialists using a grease trap vacuum to thoroughly clean a grease trap.
Grease Trap Photos – Before & After
The impact of our grease trap cleaning service is best highlighted by the before and after photos below.

Grease Trap Cleaning Specialists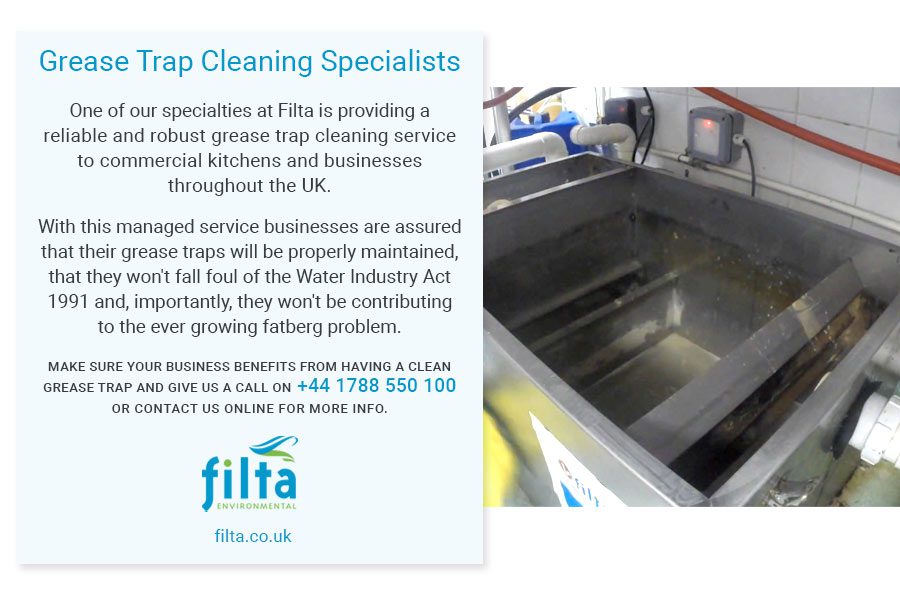 One of our specialties at Filta is providing a reliable and robust grease trap cleaning service to commercial kitchens and businesses throughout the UK. With this managed service businesses are assured that their grease traps will be properly maintained, that they won't fall foul of the Water Industry Act 1991 and, importantly, they won't be contributing to the ever growing fatberg problem. Make sure your business benefits from having a clean grease trap and give us a call on +44 1788 550 100 or contact us online for more info.