FiltaFOG Cyclone wins 'Gold' Award At Commercial Kitchen Show
The FiltaFOG Cyclone has been recognised by the industry with a Gold Award in the Commercial Kitchen Show Innovation Challenge.
A panel of judges from across the catering industry said the FiltaFOG Cyclone was a "great concept and innovation, presented in a simple design". Launched in early 2021, it raises the bar for Grease Recovery Units (GRUs), delivering previously unimagined levels of Fat, Oil and Grease (FOG) retention whilst using less energy than traditional GRUs and ensuring a better kitchen environment too.
More than 250 FiltaFOG Cyclone units have already been sold, supporting operators to achieve FOG compliance and turn waste streams into a revenue stream.
Edward Palin, commercial director for Filta Group, said: "This is further recognition of the quality and innovation demonstrated in the FiltaFOG Cyclone and we were delighted to come away with a Gold Award."
FiltaFOG Cyclone costs as little as £8 per year to run, compared with £500 per year for an equivalent competitor. Click here to discover more.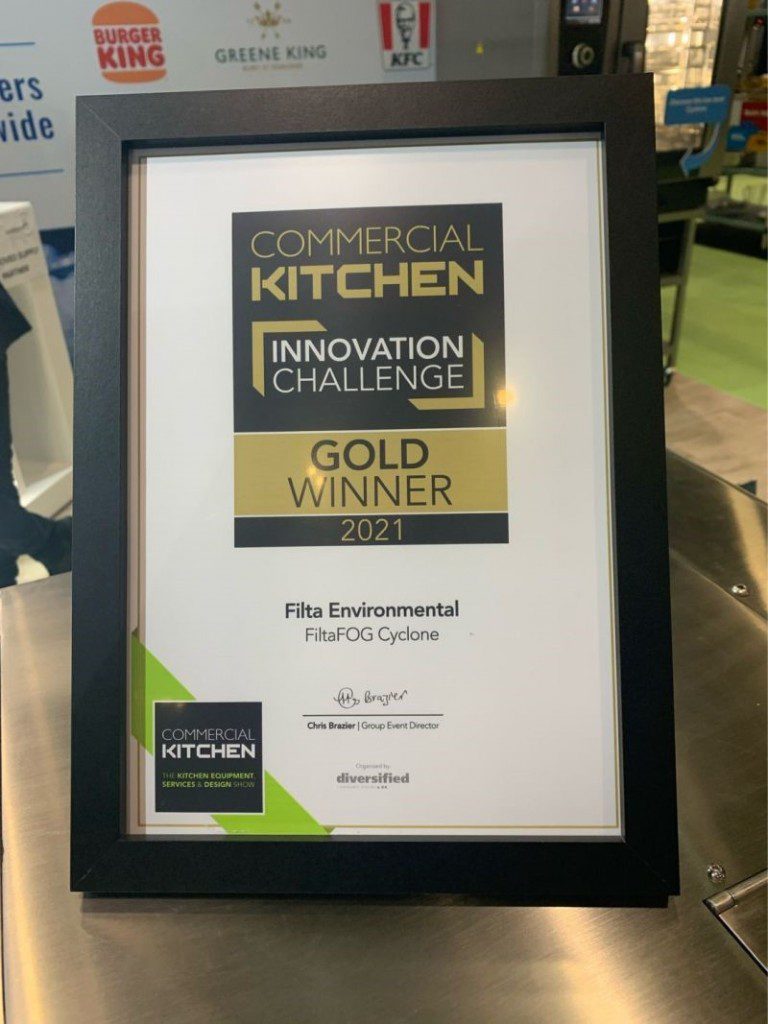 Filta have been providing kitchen environmental innovation for over 20 years. For more information about our products give us a call now on 01788 550 100 or contact us online today.