Fridge Door Gasket Replacement UK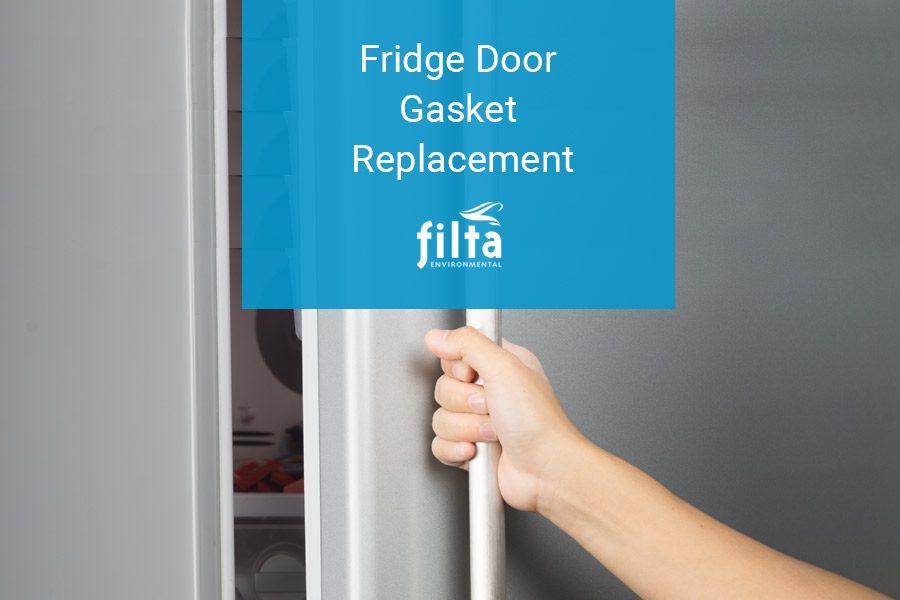 It may be a part of the kitchen that sometimes gets overlooked but the fridge door gasket, also known as the fridge or freezer door seal, is a crucial component to a compliant and safe kitchen. Fridge door gaskets are what ensure that fridges seal properly and with any degradation of the seals there is a resulting drop in the chilling performance of the fridge. Needless to say it should be part of the routine to replace fridge door gaskets as needed and in this article we'll outline why it is key that you do.
Why You Should Replace Fridge Door Gaskets
Those within the catering industry will know the importance of keeping a commercial kitchen spotless and regularly maintaining equipment. One of the first areas of a kitchen that an environmental health officer (EHO) will inspect during a random spot check is the state of your refrigeration units, especially the fridge and freezer door gaskets. Any split, frozen or worse still missing fridge door gaskets will result in your establishment getting a less than satisfactory food hygiene rating and can also lead to an on-the spot fine.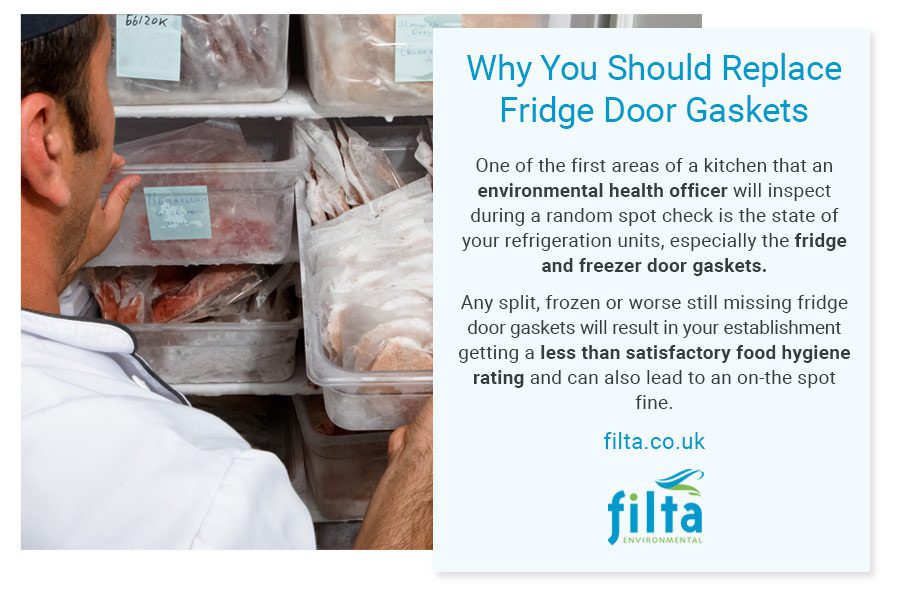 Damaged Fridge Door Gaskets Damage Businesses
Potential customers have access to review your establishments food hygiene rating and can easily be put off by a poor score which could have a detrimental effect on your business. For this reason, it's vital that refrigerator door seals and gaskets are checked regularly to ensure they meet the standards and avoid your establishment from being named in the local press. Not only that though, damaged fridge seals can result in bigger electricity bills, with
refrigeration systems using between 30-60% of energy used by supermarkets
– given these figures it is paramount to ensure that your fridge seals are working to their maximum.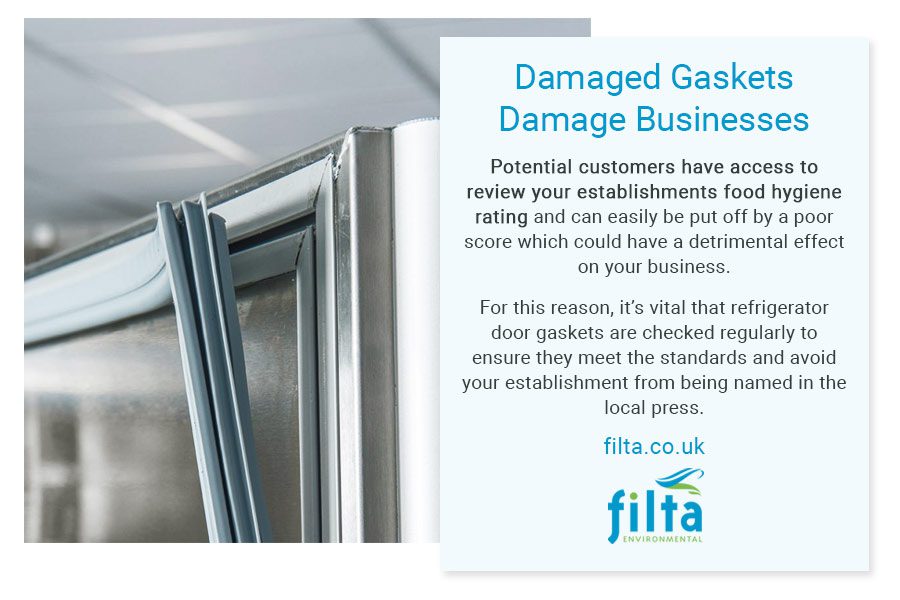 Fridge Door Gasket Replacement – The Filta Solution
Our on-site supply and fitting service for
fridge door gasket replacement
provides businesses with a one stop fix which often works out up to 40% cheaper when compared with competitor solutions. Through the use of our nationwide network of mobile workshops we strive to have your damaged door seal replaced within 5 working days.
99% Fridge Door Gasket Replacement Rate!
We are able to replace fridge door gaskets on all units including upright cabinets, under counter chillers and bottle coolers, chest freezers, cold drawers and many more. In the unlikely event that a customer's fridge door gasket has completely come away from the unit causing the track to be damaged our technicians are able to extend the life of your equipment by replacing the old fridge door gasket and track with our 'retro' Filta track system. The retro Filta track system the allows us to fit a new refrigeration door gasket with ease meaning that we can replace up to 99% of refrigeration door gaskets that our technicians come across out in the field.
Fridge Door Gasket Specialists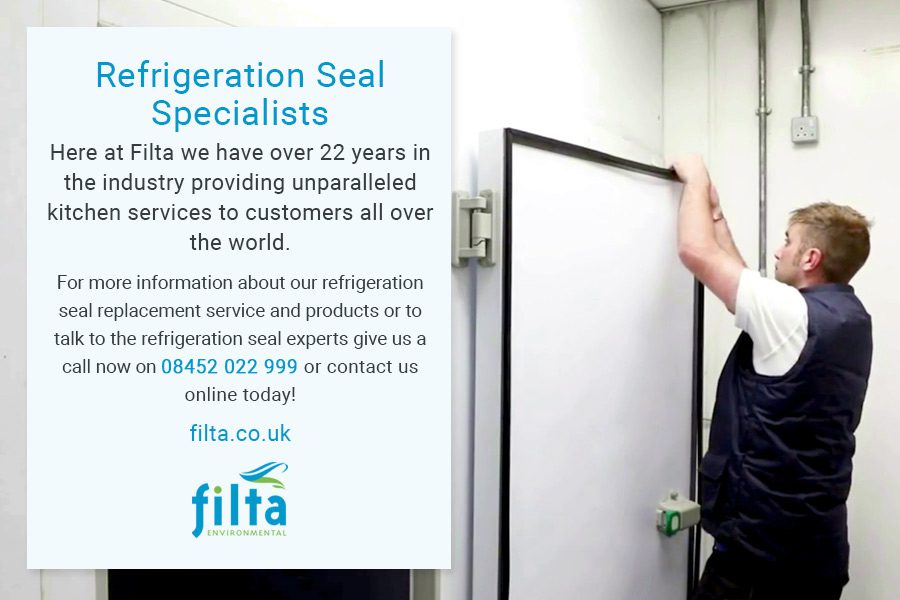 Here at Filta we have over 22 years in the industry providing unparalleled kitchen services to customers all over the world. For more information about our refrigeration seal replacement service and products or to talk to the refrigeration seal experts give us a call now on 08452 022 999 or contact us online today!