Understanding Stadium Cooking Oil Management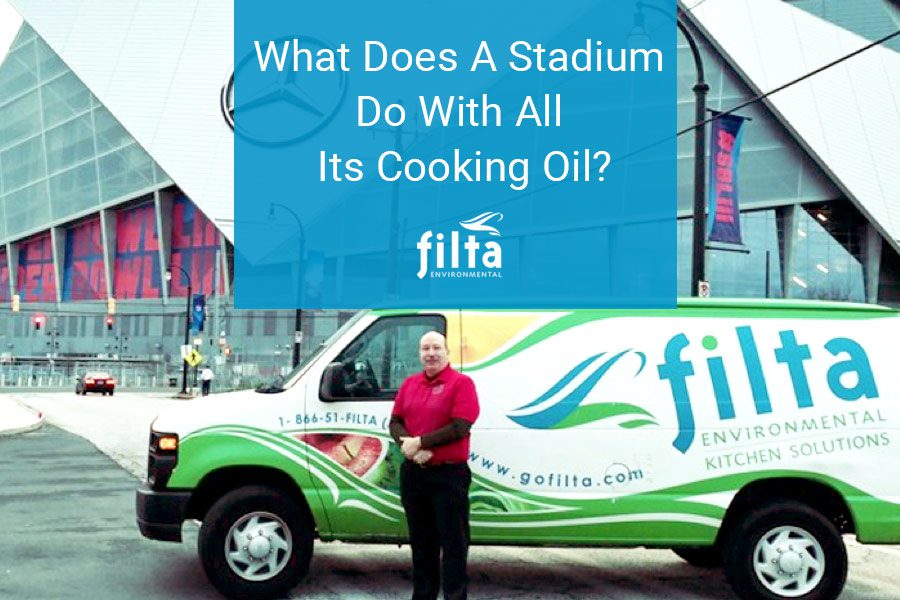 70,000 fans packed into the Mercedes-Benz Stadium in Atlanta, Georgia, to watch the Super Bowl LIII, but have you ever wondered how much cooking oil would be used for such an event?
Converting Cooking Oil Into Renewable Fuel
Fried food is a staple of live sport, and the 106 fryers around the Mercedes-Benz Stadium created 8,000 pounds of cooking oil during Sunday's Super Bowl. Whilst that's a lot of waste oil to be created at one event, Filta were able to step in and use microfiltration techniques on that oil to recycle it into renewable fuel. The dirty oil that came from the stadium was subsequently sent to the local
Clean Energy BioFuels
plant, where it was mixed with petroleum and sold as an alternative energy source for diesel vehicles.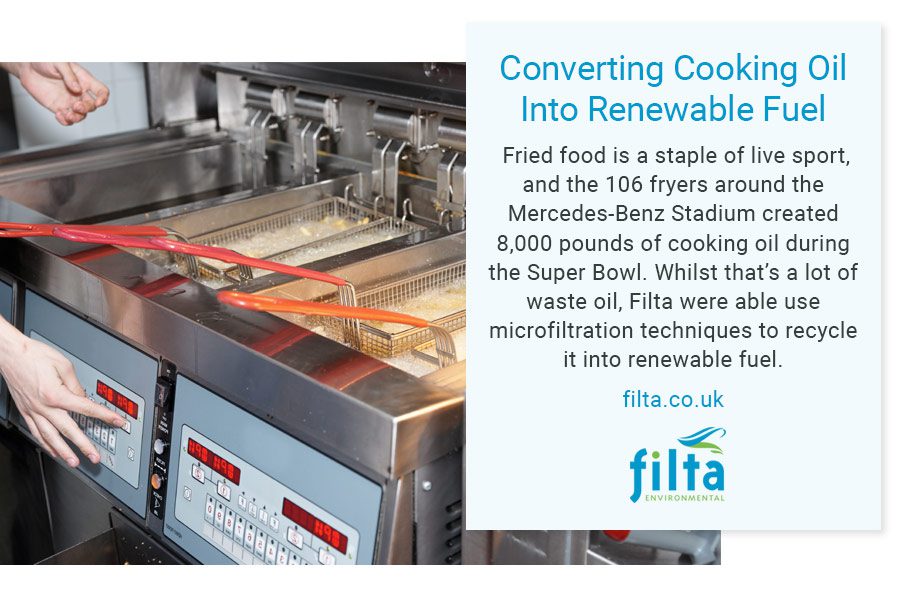 Grease and Oil Management for Commercial Enterprises
Filta's mobile filtration units send the oil through three stages, using suction and pressure to filter the carbon from the oil, as well as other impurities. In the weeks leading up to this year's Super Bowl, Filta's technicians emptied and cleaned every fryer at the Mercedes-Benz Stadium in preparation for the biggest event in the American sporting calendar. Commenting on the success of cooking oil management process, Rick Huszagh of Clean Energy BioFuels had this to say:
"We're taking a waste product and putting it into fuel and impacting local economies. It has a huge impact on climate change because of the reduction in carbon. Moving used cooking oil into fuel is a win-win scenario."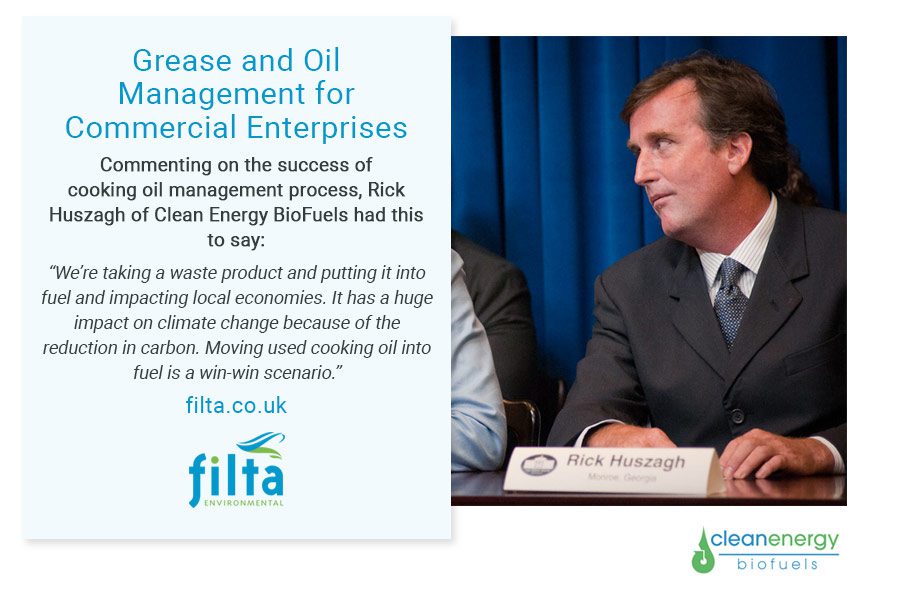 Almost A Decade of Managing Stadium Cooking Oil
The Georgia Dome in Atlanta – the stadium that preceded the Mercedes-Benz Stadium – became Filta's first customer for removing spent oil in 2010. Filta ended up partnering with the Dome, and have since worked heavily with the new stadium that opened in 2017.
"Instead of having a dirty bin that can overflow, leak or end up getting into a waterway, we take it right from your fryer to our van"
said Filta's Chief Operating Officer Tom Dunn of the Mercedes-Benz Stadium job.
Commercial Kitchen Specialists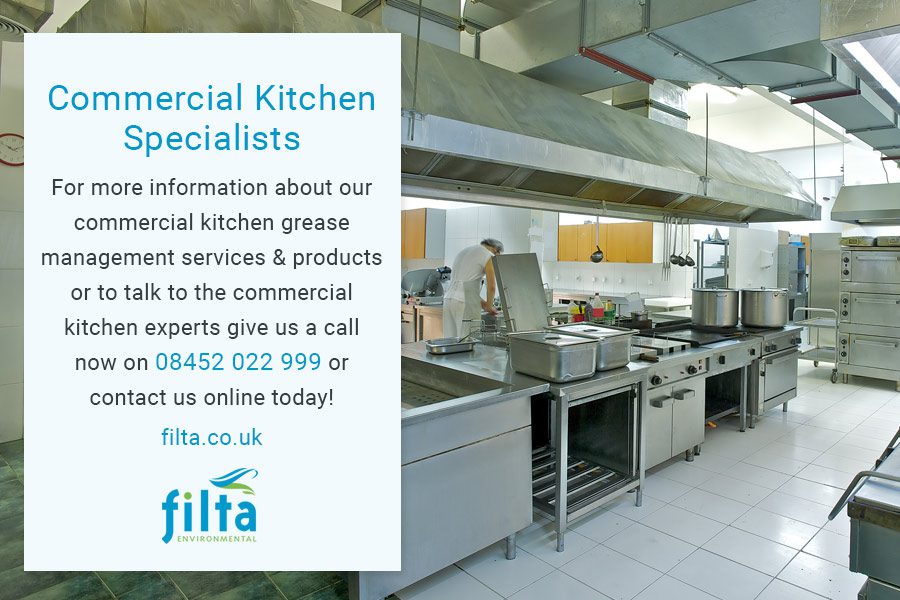 For more information about our
commercial kitchen grease management services
 and products or to talk to the commercial kitchen experts give us a call now on
08452 022 999
 or
contact us online
today!