Drain Roads & High Pressure Water Draining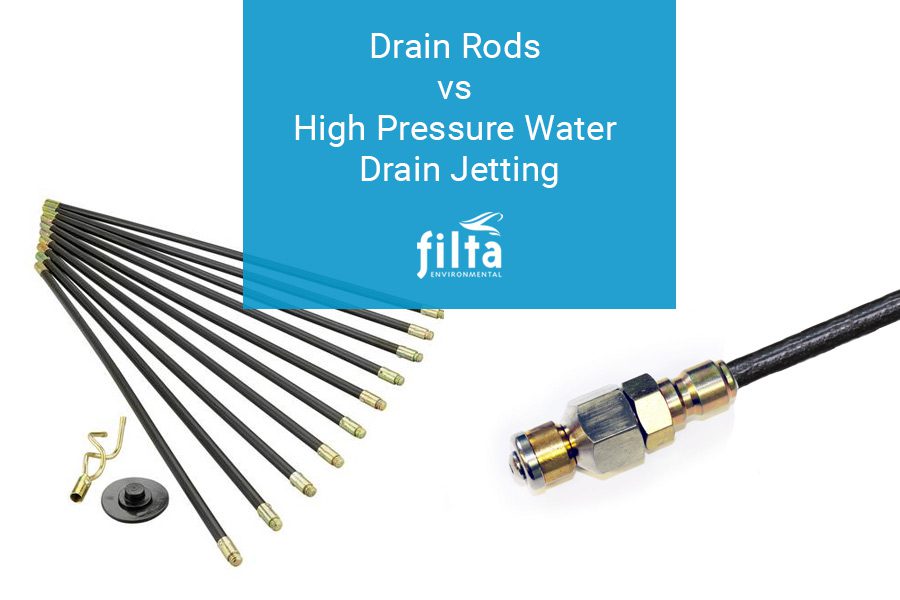 There are several methods available when it comes to clearing a blocked drain or sewer. The best method for each occasion is dependent on the cause of the blockage, the access into the affected system and your position in relation to the said blockage as well as the customers needs and budget. We are one of the leading providers of drain jetting in the UK and so in this post will compare drain rods vs high pressure water drain jetting so you get a better idea as to the difference between them.
Drain Rods – The Old Reliable of Drain Clearing
One of the oldest methods for
drain clearing
is to use drain rods. Drain rods are used both domestically and commercially, although contractors often use 2 metre length rods that are stronger and lock-tight, unlike the domestic screw tights which can often unscrew in the drains. The rod method can work well for light blockages and systems with access chambers but isn't as effective when required to negotiate traps and complex bends in the drainage network.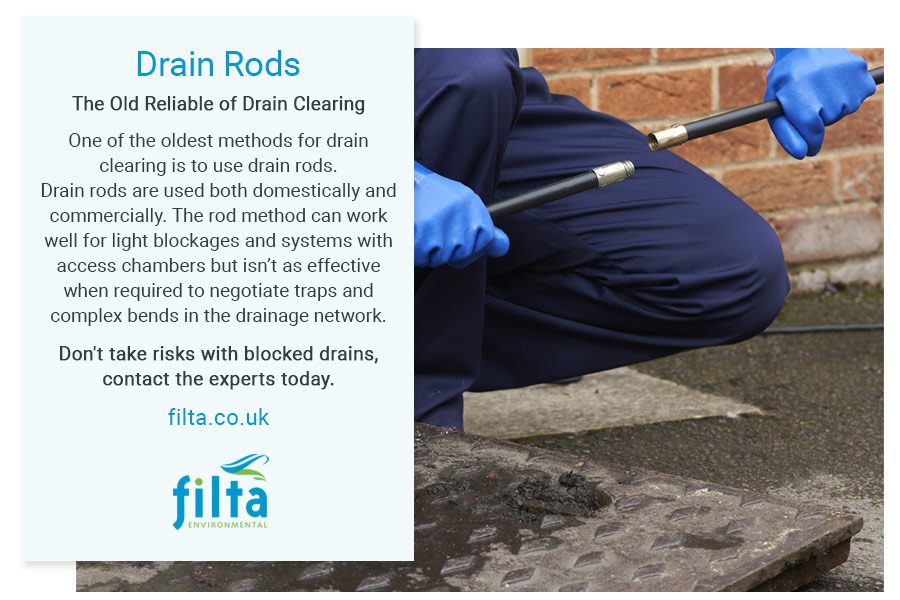 Drain Rods And Fats, Oils & Grease
Drain rods are also less effective at having to clear one of the most common causes of drain blockages, the build-up
fats, oils and grease (FOG)
. The rods tend to punch a hole through the greasy fat which then starts to build-up again as soon as the blockage has been cleared. If you have a FOG issue in your pipework then opting for a drain jetting solution would provide a much more comprehensive and longer lasting solution.
Drain Jetting – An Effective Solution for Drain Clearing
An alternative solution to drain rods and one that is a much more effective method of clearing drains is
drain jetting
. High pressure water drain jetters come in a variety of shapes and sizes but the ones our drainage engineers carry are van packs which fit nicely in the back of our
branded vans
. Drain jetting allows us to clear blockages from a good distance and from numerous access points. The water can be jetted directly down the manhole or through gully pots or soil vent pipes.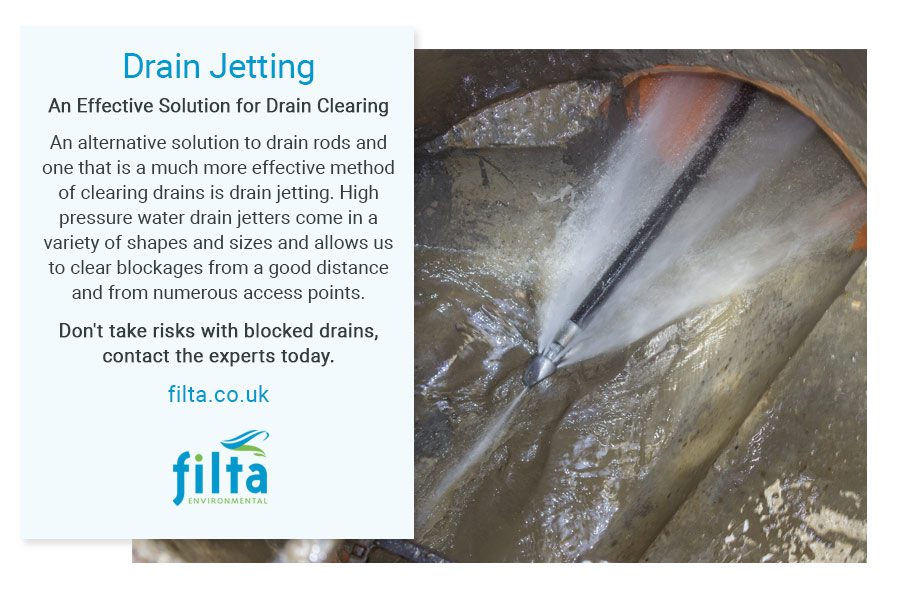 Descaling Pipework with Drain Jetting
The powerful jets completely descale the pipework removing fats, oils and grease which often sticks and hardens to the pipework and will even remove tree roots. However, drain jetting is more than just a method to unblock drainage systems. Drain jetting is also used to maintain sewer systems by removing silt and debris when working with the flow direction and for descaling pipe work constructed from materials such as cast iron.
Safety Issues with High Pressure Water Jetting
It's worth noting that high pressure water jetting works raise numerous safety issues. There are noisy engines and pumps to distract the operator as well as the obvious risks such as open manholes and the high pressure of the water itself which can easily break through skin. For this reason, we recommend leaving drain jetting to the experts who have undertaken the correct training and use the best equipment and safety clothing.
Drain Jetting Specialists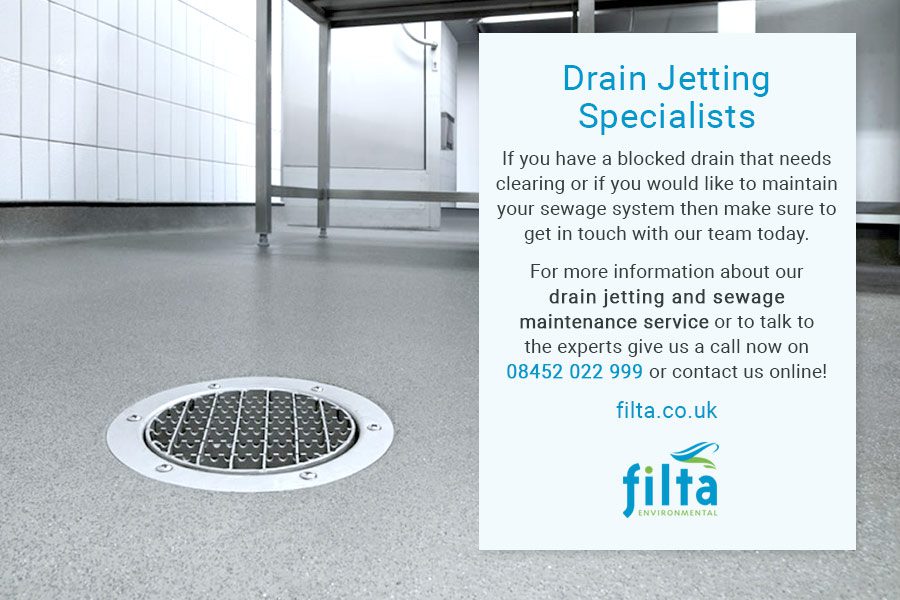 If you have a blocked drain that needs clearing or if you would like to maintain your sewage system then make sure to get in touch with our team today. For more information about our
drain jetting and sewage maintenance service
 or to talk to the experts give us a call now on
08452 022 999
 or
contact us online
!