SERVICES
Drain Jetting & Maintenance Service
Our national drainage team keeps the drains flowing for some of the UK's biggest retailers.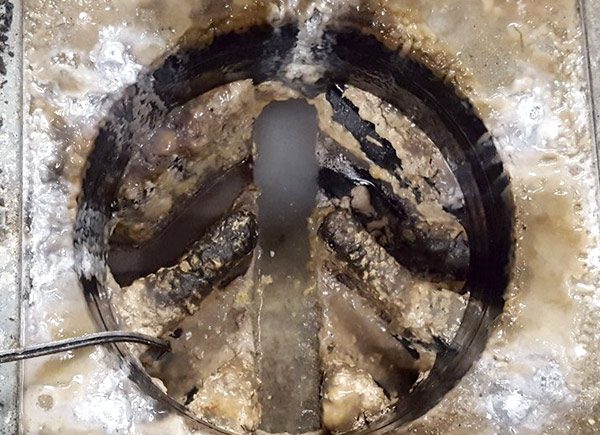 From drain jetting and vacuum tankering services to repair and investigations, we offer a 'one stop shop' for all your drainage needs.
Through the use of the latest equipment, our fully qualified engineers provide on-site: CCTV drainage surveys, drain-line jetting and descaling, drainage system mapping, drain repair and re-lining, drain odour investigations and complete drainage reports.
Drainage issues can quickly become expensive, leading to drain odours, blockages and affecting trade. We provide a professional service to identify drainage condition and problem areas providing you with an easy to understand written report which identifies each line individually listing:
Any structure damage or defects

Any ingress of water/roots

Position of pipes and inspection chambers in relation to buildings
Any build-up of grease/debris
Our engineers are multiskilled and are capable of identifying when a site does not have the correct grease management systems.
We offer a range of services to help comply with the relevant authorities to prevent hefty fines and to help our customers in the fight against the fatberg.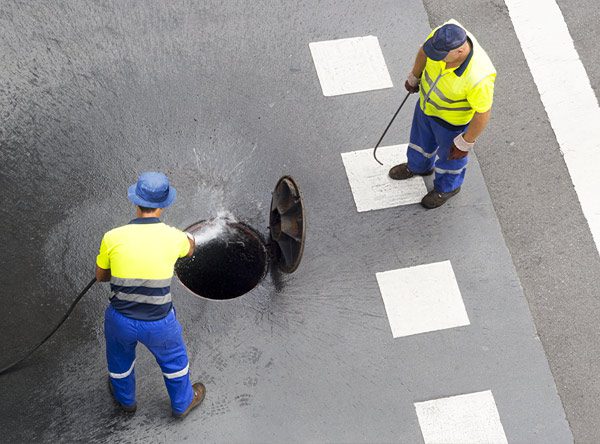 High pressure water jetting is one of the most popular methods of drain unblocking and clearance. Despite the simplicity of the service, drain-jetting is an immensely effective method of cleaning drains and removing blockages before they quickly become an expensive problem. The water is propelled at high speeds and the impact of high pressure on a blockage then softens or emulsifies it which restores the flow aided by the water used in the jetting process.
Drain jetting is also the fastest and most environmentally friendly way to keep your drains clear. It is an everyday fact that pipes and drains block up, often not necessarily due to abuse, although fats, grease and items such as wipes often play a part. Nobody wants a blocked drain or pipe, particularly when it causes flooding and affects trade which is where Filta can help. Drain jetting can be used for:
Drain Cleaning
The sheer volume of water at high pressure results in a clean that cannot be matched by other means. The water removes all limescale, sludge, fats, oils and grease (FOG) and any foreign items leaving the drain restored to a near new condition.
Drain Maintenance
The pressure of the water cuts deposits from the inner wall of the drain or pipe increasing the longevity of the walls of your drain.
Debris Removal and Descaling
Our pressure drain jets soften and release blockages, loosening even the hardest of debris. We're confident that our commercial jet units are powerful enough to remove any type of blockage.
Through the use of the latest digital survey equipment we are able to carry out CCTV drainage investigations for our clients across the UK. If you're experiencing drainage problems, a CCTV drain survey is the most effective way of diagnosing the problem. We have heavily invested in the very latest CCTV inspection equipment and software to prevent digging and large holes or trenches to inspect the drainage network. Instead, our engineers send a state-of-the-art CCTV camera diving down throughout the drainage system to diagnose: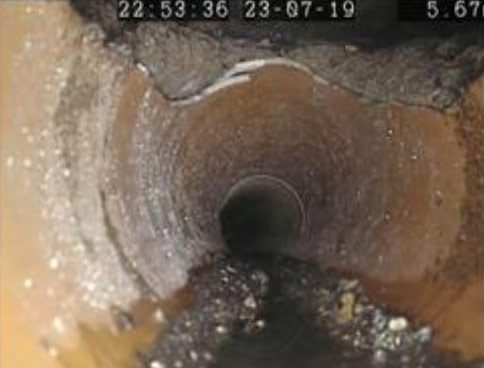 Any ingress of water/roots.

Position of pipes and inspection chambers in relation to buildings.

Any build-up of grease/debris.
We then provide the client with a clear and easy to u understand written report which identifies each line individually.
Each report is accompanied by a DVD clearly identifying the drain lines surveyed and highlighting any problems or areas to be aware of.
As a responsible and registered waste management contractor, we offer a comprehensive, legally compliant tanker service to remove both hazardous and non-hazardous liquid waste, sludge and slurry from your site. Whether you need a tanker to empty a sewage treatment plant, pumping station or septic tank – we can help.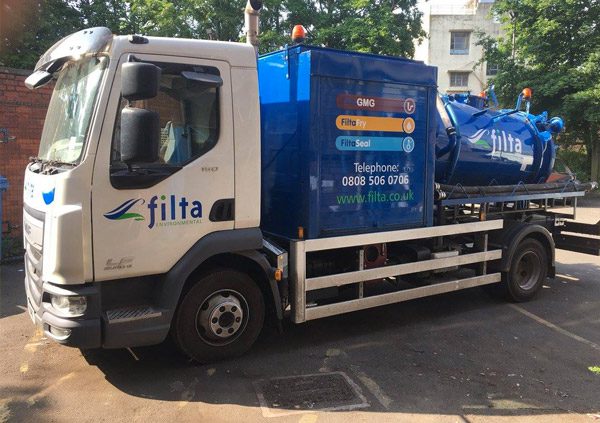 We have over 20 years' experience and offer tankering services throughout the UK through our own network of trusted, knowledgeable regional tankering operators. We provide tankers in the following sizes:
We deliver both planned and reactive services through our nationwide operation, registered with many waste disposal sites across the UK.
For more information about our tankering solution please contact our team today on 08452 022 999.
Download the Filta UK Brochure to learn about our full range of services and get your kitchen compliant now!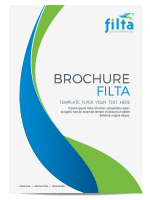 "Excellent drainage CCTV survey and reporting service provided by Filta Group. Detailed, informative and accurate. Will definitely be using them in the future."
"The guidance, evaluation and diagnostic approach to the resolution of our drainage issues, were seamlessly conducted with diligence and efficiency by the Filta Group. Mike led from start to finish to ensure that the right guidance was provided through to the job completion. Overall, I would highly recommend the Filta Group."
"I would like to take the opportunity to thank you for your continued support on some pipework issues you attended one late evening and assured me that the works will be completed, you came with all the materials you could think of without even looking and the works. I had only mentioned the works to you when we met up at Doncaster Station and you said that you will drive straight to the Store and carry the works out yourself and you kept me updated. This is the kind of service I really appreciate you have supported me and the business with many issues and questions thank you for your support and helping me out."
Do you need some expert help with drain jetting? If so, fill in the below and we'll get back to you asap!
By submitting this I agree that Filta can use the information provided on this form in accordance with their
privacy policy.