Plea to Water Companies Over Fats & Grease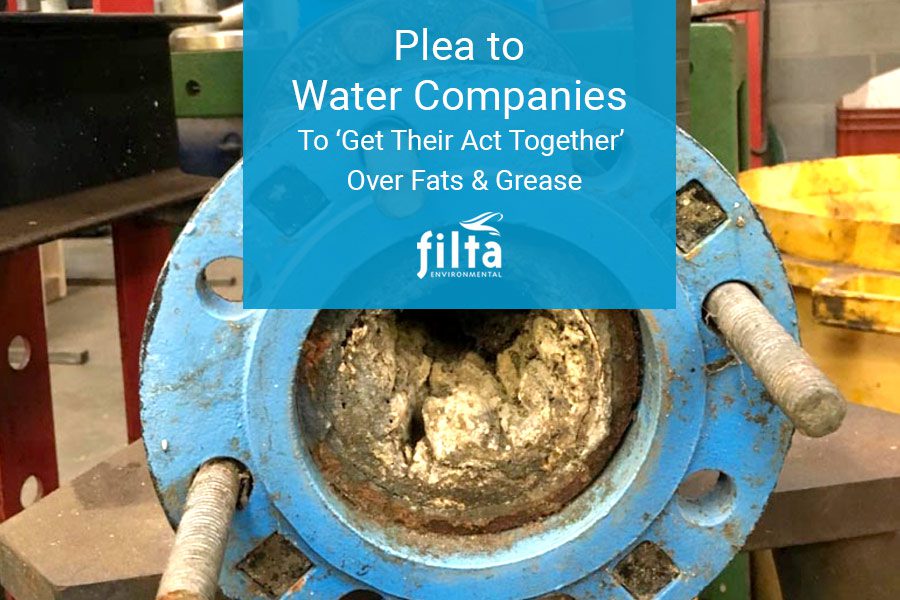 Water companies have been urged to "get their act together" and work with the food service industry to get a grip on grease as operators struggle to understand what can and can't be used to deal with the issue.
Over 350,000 Sewer Blockages in the UK Each Year
While there is currently no law stating that food service establishments need to fit a
grease management system
, there is
legislation
making them responsible if a sewer is blocked due to discharge from their establishment.
And with more than 350,000 sewer blockages in the UK each year, operators face prosecution if water authorities find evidence that poor practice around the disposal of fats, oils and grease from commercial kitchen operations is to blame.
CESA Calls On Officials To Do More
Trade body
CESA
has weighed in on the topic, calling on officials to do more to prevent confusion. It said the contradictory attitudes of the various water companies, and the fact that some approve of certain
FOG management equipment
, while others don't, was merely compounding the problem. Keith Warren, director of CESA, had this to say:
"The confusion about the legal situation relating to the technologies available to manage FOG are causing real problems to both operators and equipment suppliers. The water companies need to get their act together and work with the food service industry to get a grip on the grease issue. Meanwhile, equipment manufacturers are continuing to work on new methods of turning FOG from a problem into a resource, and that is undoubtedly the future."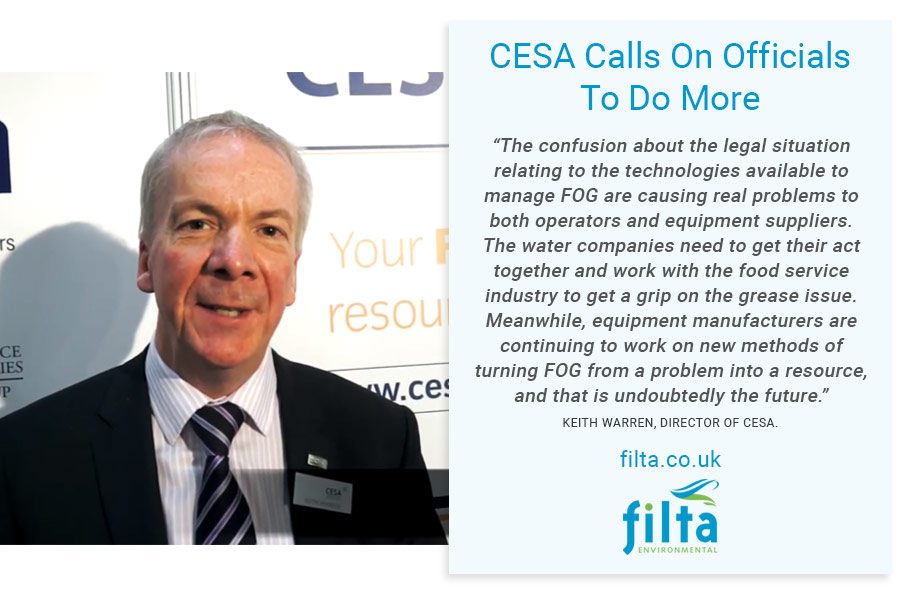 FOG Code of Practice
CESA assisted British Water in the compilation of a
FOG Code of Practise
, which is available to download from CESA.org.uk. It gives full advice on the equipment available and the legal situation. The Association is currently working on a new document about FOG, which will clarify the situation in terms of what the regulations are and what is expected of food service operations with Mr Warren adding:
"The aim is to clear up the fog around FOGs"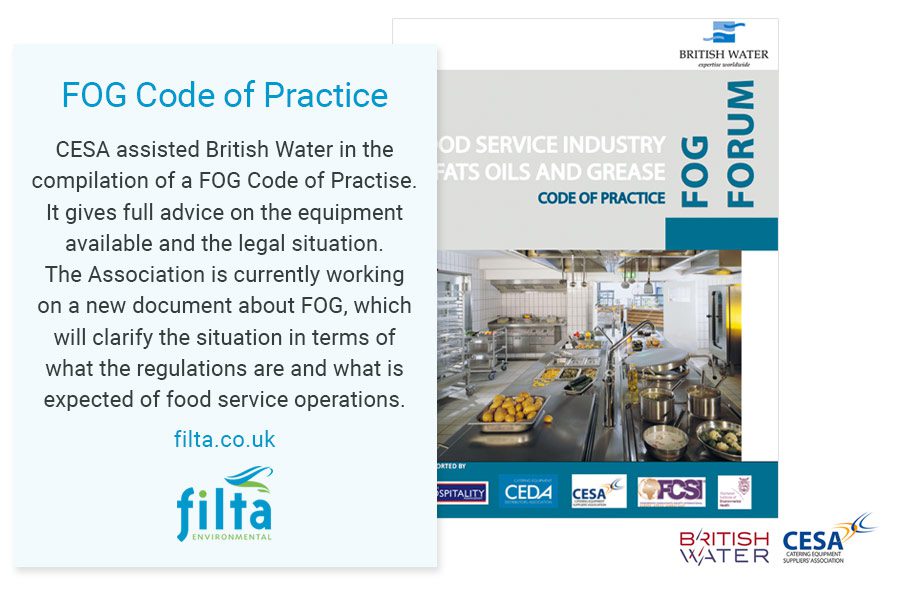 Grease Solutions – What's Allowed?
Essentially there are three types of FOG management equipment, according to CESA. These include:
Grease Separators
Grease removal units (GRUs)
Biological / bacteria-based dosing systems
All three can be effective individually although, in many cases, two or even all three will be used together to maximise their impact. There is no 'one size fits all' solution: the constraints on a new build versus an existing site and location issues mean that the best system, or combination of systems, for dealing with FOG will be different in each case. The bottom line is, provided the system is effective, it's legal.
Commercial Kitchen Specialists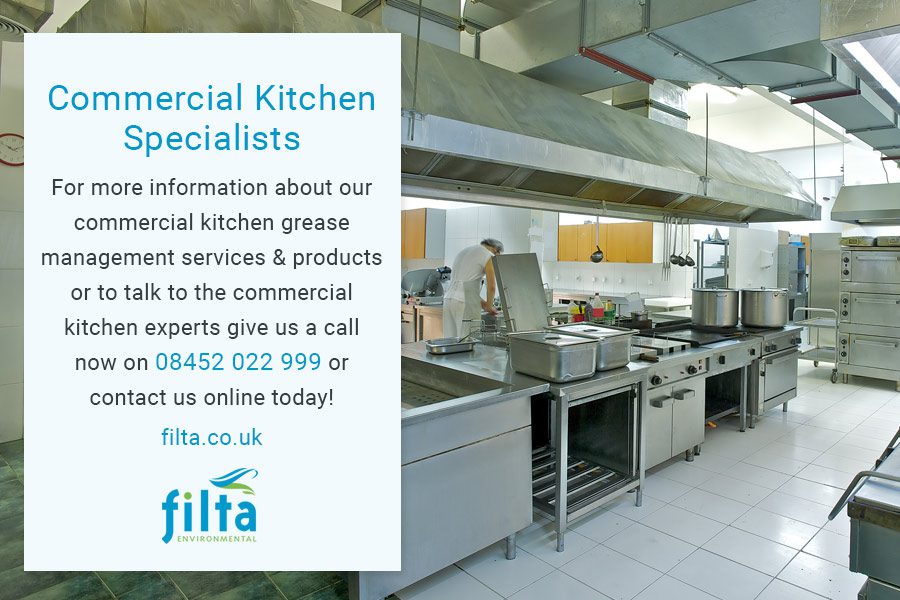 For more information about our commercial kitchen grease management services and products or to talk to the commercial kitchen experts give us a call now on 08452 022 999 or contact us online today!
Source: Food Service Equipment Journal