Philip Dunne, Chair of the Environmental Audit Committee Meets with Filta Group to View Industry Best Practice for FOG Management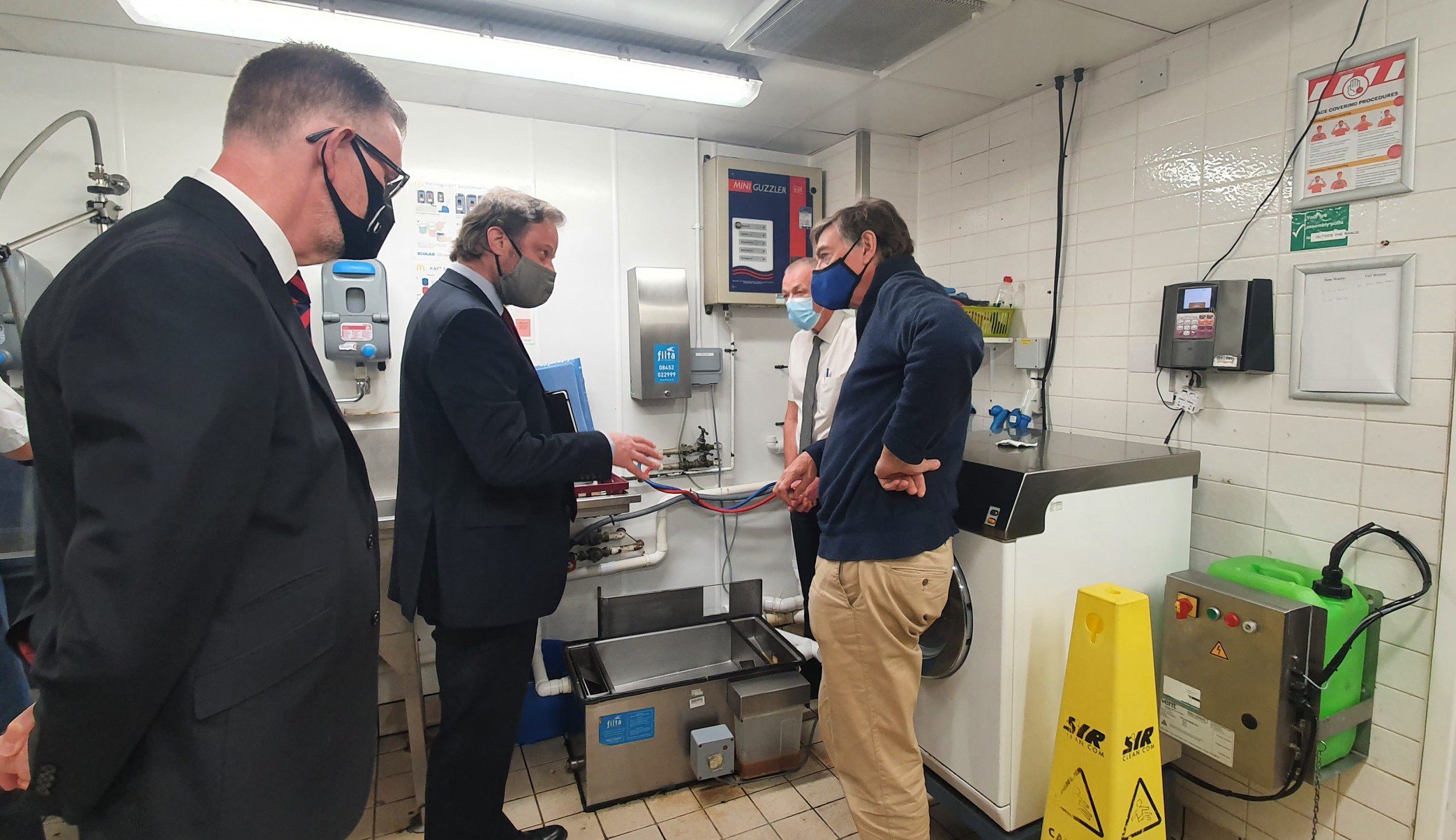 Filta Environmental is supporting Philip Dunne with his fight against the pollution of rivers and streams through his sewage bill.
Philip Dunne, Chair of the Environmental Audit Committee is leading a discussion on the matter of pollution caused by waste water being released into rivers and streams and how pollution can be reduced by some simple measures taken at the source. As part of Mr Dunne's work he is reviewing the issue of grease traps and how foodservice operators handle fat, oil and grease which is carried in the wastewater from pots, pans and ware-washing.
Industry Best Practice for FOG Management at McDonalds
To demonstrate best practice Mr Dunne was invited by the Filta Group to view the work they do for leading foodservice operator McDonald's Restaurants Ltd.
Members of the Filta group met with Mr. Dunne to demonstrate the comprehensive procedures in place within McDonald's restaurants to prevent drain contamination caused by FOG (Fats, Oils and Grease). The visit was conducted at the Hylton Rd Worcester restaurant and was hosted by multi-site franchisee Trevor Smith.
Robust Grease Management Measures
At the meeting Mr. Dunne was shown the robust
grease management
measures put in-place at McDonald's by Filta Environmental which include a high-efficiency FiltaFOG Grease Removal Unit (GRU) and Biological Drain Treatment system. The
Grease Removal Unit
removes fat, oil and grease from wastewater allowing it to be re-processed as part of McDonald's oil management strategy. The biological dosing equipment injects naturally occurring organisms which help to degrade and digest any oil and grease which manages to pass through the system.
The main points discussed in the meeting included:
Demonstration of the Grease Removal Unit and Biological Drain Treatment system.
Feedback from McDonald's management on the performance of the equipment in the store and how it had shown to prevent grease passing outside of the store's drainage system.
The pioneering closed-loop Used Cooking Oil management and re-processing of Waste Oil into biofuel.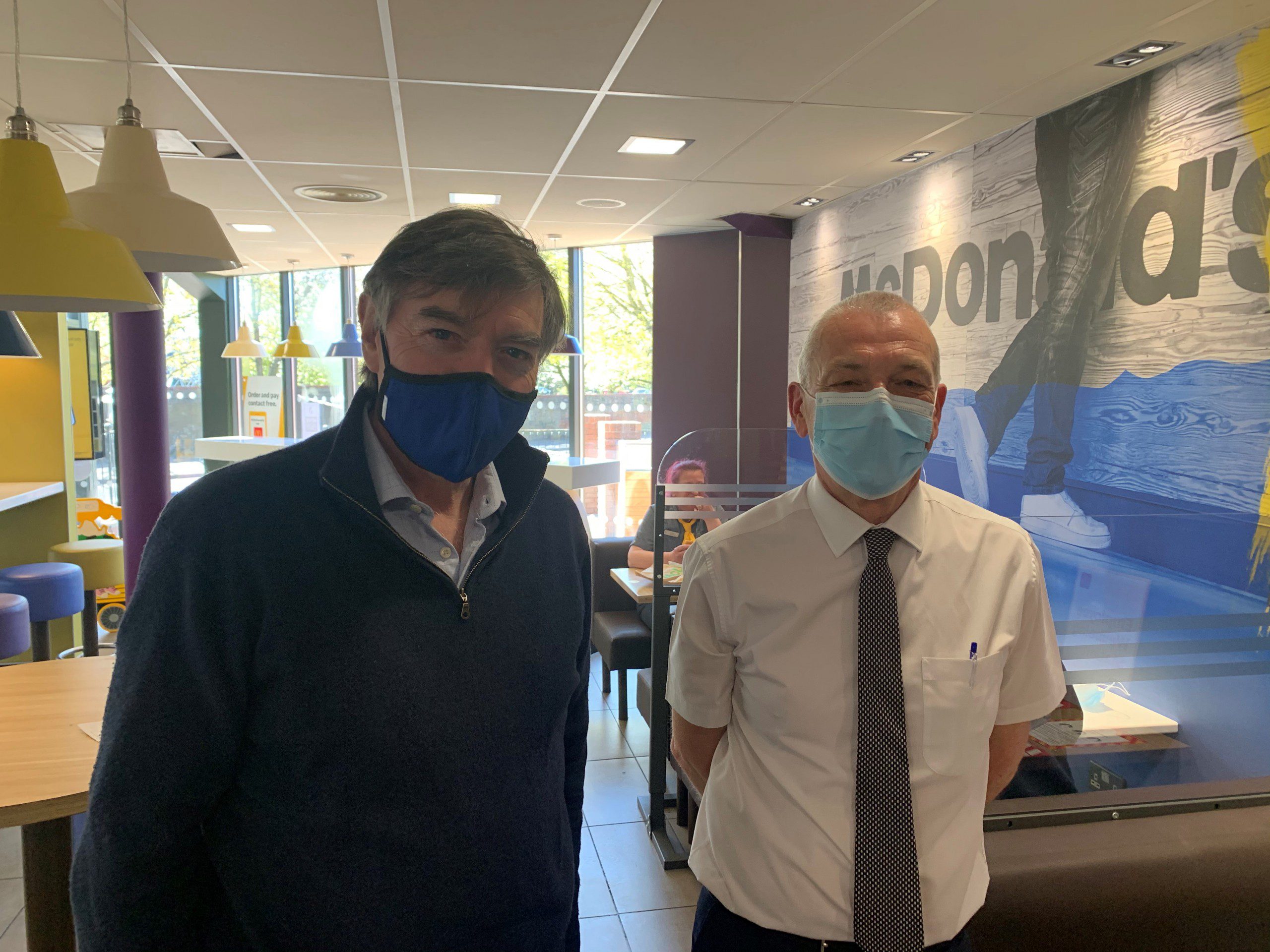 Thoughts from Attendees
After the meeting concluded, Philip Dunne had this to say:
"I am grateful to you and your colleagues for arranging to visit the McDonald's in Worcester last Monday to show me the operation of a Grease Removal Unit as an example of best practice. I found it a more interesting discussion than I had frankly anticipated and was pleased to see how effective your product can be in minimising ingress of used cooking oils into the drainage system."
Trevor Smith from McDonalds commented:
"McDonald's are keenly focussed on environmental best practice. It has been well publicised how we use our waste cooking oil to fuel our trucks and we are really proud of that. The grease removal systems we use from Filta pick up any oil carried in the wastewater – this not only prevents sewer blockages and fatbergs it also provides additional waste-oil for re-processing. It is good to know we are doing all we can to prevent Fatbergs and would encourage others to look at their processes to ensure they have best practices in place."
Edward Palin, Commercial Director, Filta Environmental said:
"We have been supporting McDonald's for many years. McDonald's commitment to minimising environmental impact of FOGs is evident in the investment they have made in high performance Grease Removal Equipment which they have implemented across most of their restaurants in the UK. It is great to be able to demonstrate these robust procedures to Philip Dunne".
The Sewage Bill and Filta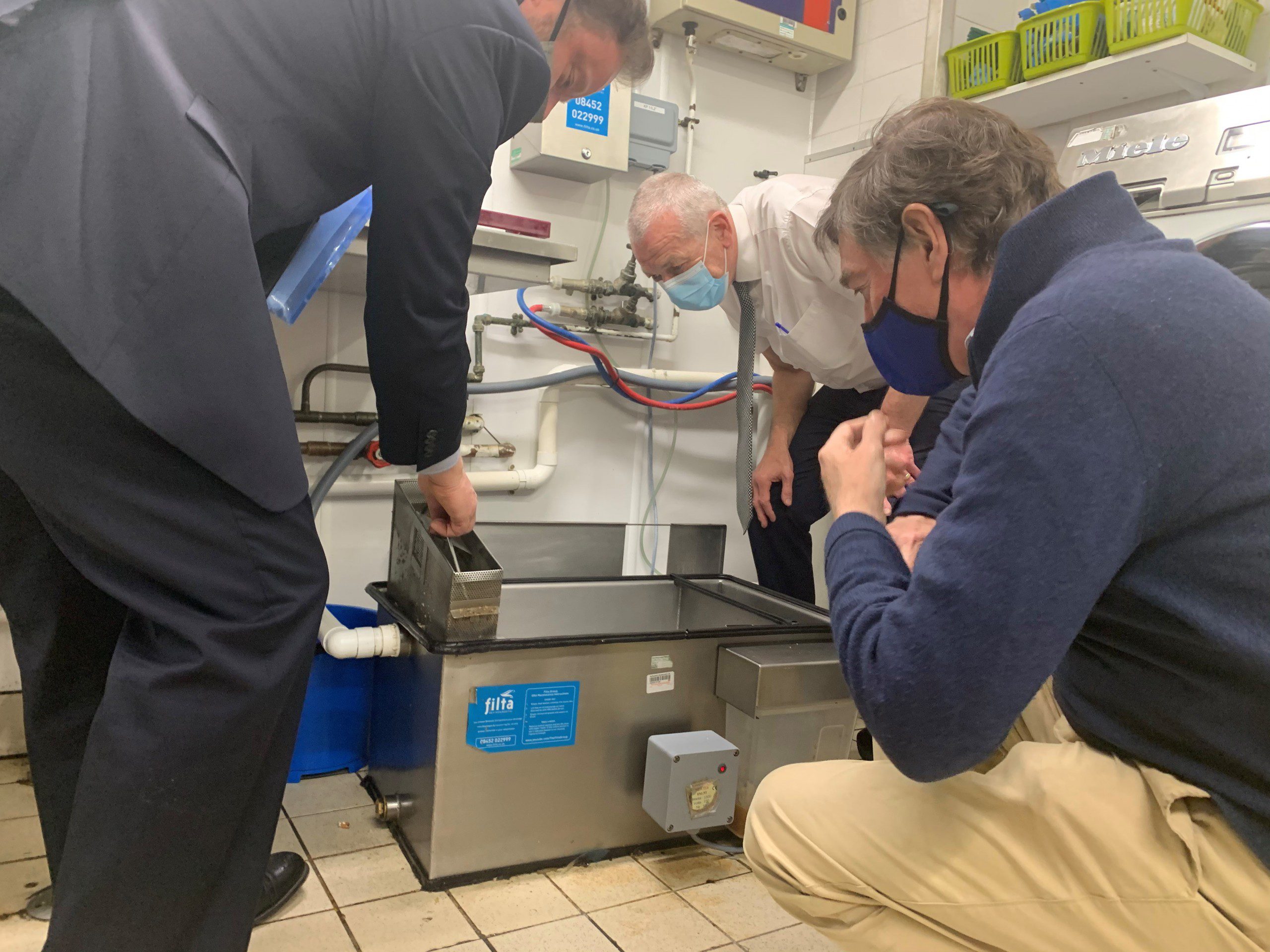 For more information about the Sewage Bill being spearheaded by Philip Dunne make sure to check here. Filta Environmental, part of the Filta Group Plc, has over 20 years experience providing industry-leading, environmental services to help commercial customers reduce costs, reduce downtime and ensure compliance and are happy to do our bit to help fight the fatberg and support the Sewage Bill. To see how you can benefit from our FOG services then get in touch today on 01788 550100 or contact us online now.