Wash Your Coffee Down The Right Way With Filta Environmental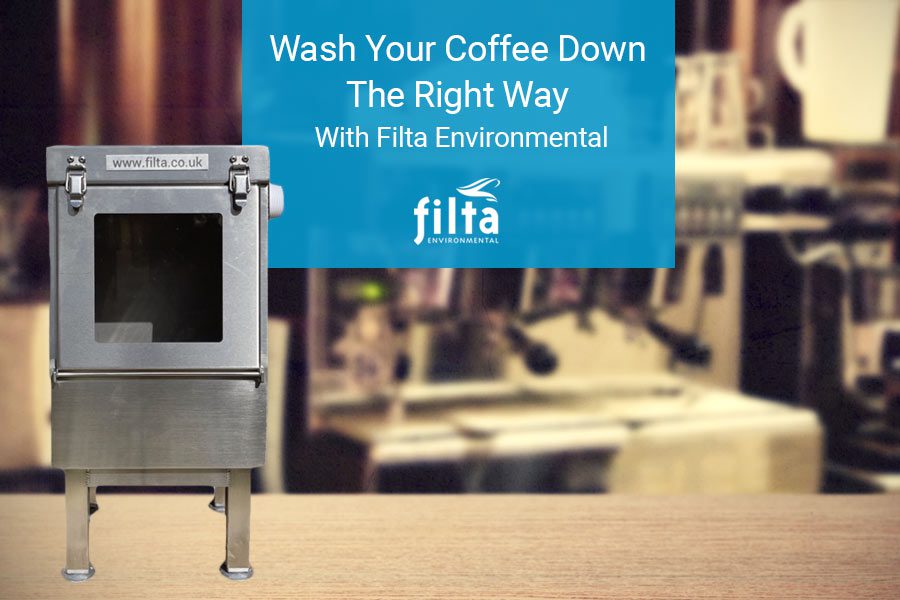 Operators wanting to fully wake up their coffee sales after lockdown – all while minimising their environmental impact – can call on a new, low cost piece of equipment designed to effortlessly catch disregarded coffee grounds before they reach the drainage system.
Filta Coffee Catcher
Sustainably-produced coffee may be in demand, but having coffee grounds clogging up commercial drainage systems defeats the purpose, paving the way for the new Filta Coffee Catcher. Crucially, the high performing equipment removes 99% of coffee grounds and debris particles, dramatically reducing blockages, odours, corrosion and costly call-out charges.
Environmental Coffee Catcher
Lee Shelton Head of Sales of Filta Environmental, leading specialist in innovative
grease management systems
in foodservice, said:
"The UK drinks approximately 95 million cups of coffee a day, according to the British Coffee Association, but consumers have become acutely aware of the environmental and ethical issues, resulting in demand shifting towards specialty coffees that take this into account. However, there is little point in investing in sustainable coffees if you don't also have systems in place to protect the environment – it's not just fat, oils and grease that cause widespread problems. As outlets fully open up and coffee machines start spluttering back into life with gusto, it is an ideal time for operators to look at how they can adopt environmental best practice, and avoid the costly exercise of unblocking drains and fines from failing to comply with health and safety regulations."
Made in the UK
Particularly beneficial for coffee shops, cafes, restaurants and hotels, which have large volumes of coffee grinds passing into the drainage system, the new Filta Coffee Catcher is made in the UK from food grade 304 stainless steel, meaning operators can minimise their carbon footprint even further. And acknowledging the industry's financial struggles over the past year, the new piece of space-saving equipment is available to buy at a low cost of £2350 including carriage, including a 30-day supply of micro filters.
Benefits of Filta Coffee Catcher
Other benefits of the new Filta Coffee Catcher include:
Low maintenance and easy clean, manual disposal
Suitable for commercial kitchens at or near the sink
Free standing with left or right hand operation – supplied with legs and coupling
Can be used as a pre-filter or stand-alone unit
Easy access to open front entrance with sight window
Compact at 550mm high, 265mm wide and 225mm deep – ideal for smaller kitchens
The new Filta Coffee Catcher is the latest solution from award-winning Filta Environmental, which has been supplying restaurants and food establishments globally for over 20 years.
Contact Filta
To find out how Filta Environmental can help you make operational improvements and financial savings, please visit call us 01788 550100 or contact us online now.
Date of issue: 19th April 2021