Introducing You To the New Filta Site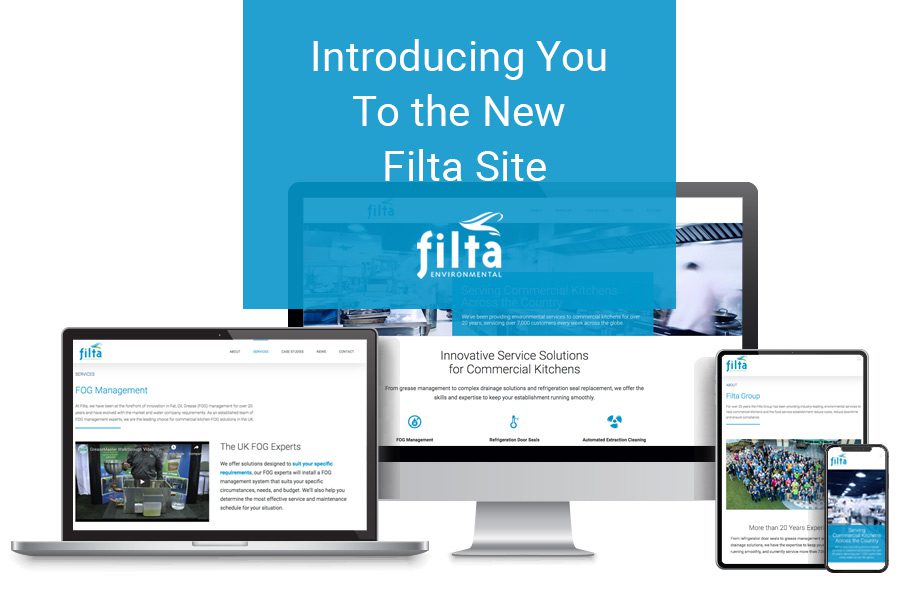 Your go-to destination to hear about the latest environmental services, industry-news and tips for commercial kitchen customers.
Why Build A New Site?
We are very pleased to officially announce the launch of our new revamped website after a busy few months of planning, designing, developing and testing to ensure the best possible user experience. Our new website has a clean, fresh look with an uncluttered design and easy-to-use navigation. On the new site design, Filta Marketing Manager Chris Fell had the following to say:
We decided to redesign our website following the acquisition of WatBio earlier in the year which saw us add drain jetting and wastewater treatment to our commercial kitchen services offering. Each of our six environmental services boasts its own service page on the new website full of rich content with a consistent flow to each page and an improved navigation system making it easier for you to find the info you need.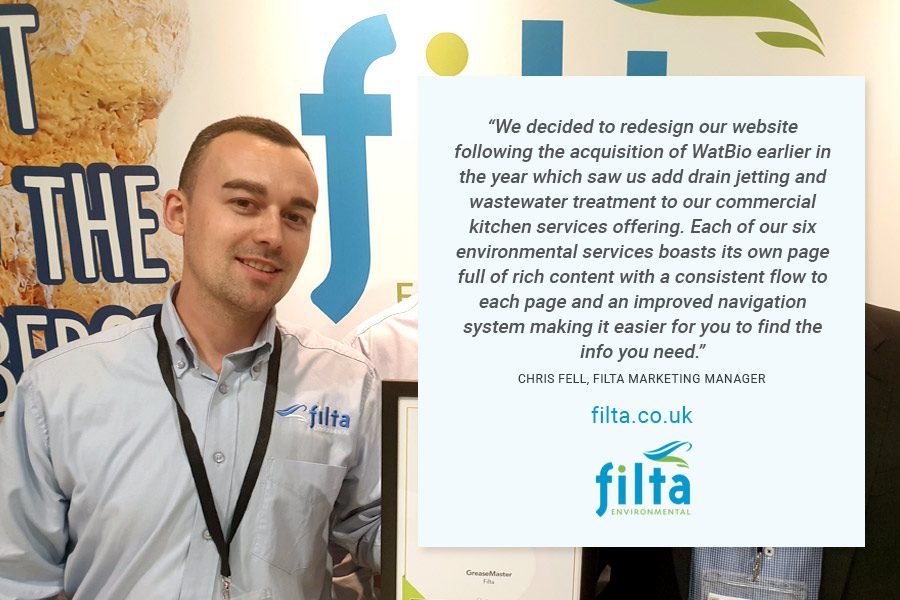 Advice from Industry Experts
The new site will be a hub for industry-related tips from our
growing team
of experts, some of which have been in the industry for over 20 years. We've got some big ideas and we will be sharing these in weekly blog articles which will feature industry-updates, technical advice,
case studies
, new products and services as well as the latest company announcements and updates. We will also be sharing the frequent blog posts across our company social media accounts which are integrated into the new site layout.
But Wait…There's More! Additional Site Features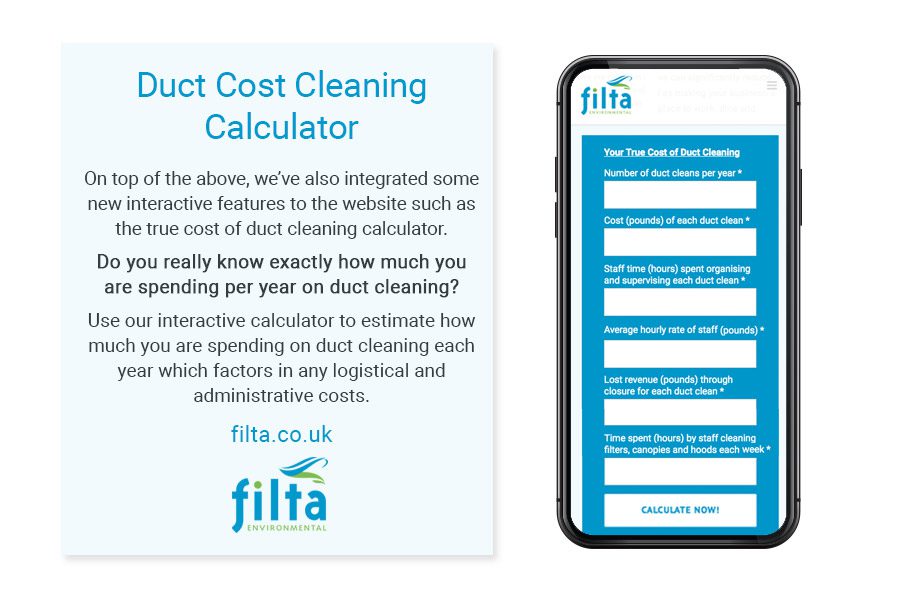 On top of the above, we've also integrated some new interactive features to the website such as the true cost of duct cleaning calculator. Do you really know exactly how much you are spending per year on duct cleaning? Use our interactive calculator to estimate
how much you are spending on duct cleaning each year
which factors in any logistical and administrative costs.
New 20 Page PDF Download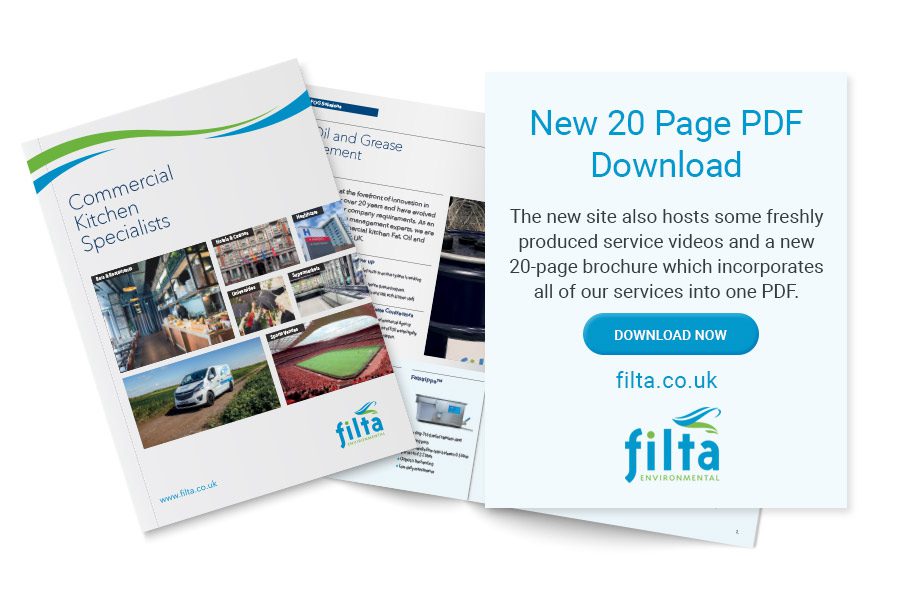 The new site also hosts some freshly produced service videos and a new 20-page brochure which incorporates all of our services into one PDF. The additional features do not stop there though, check out the case studies section to hear what our clients have to say about our services and how it allows you to focus on what's important to your business.
Commercial Kitchen Specialists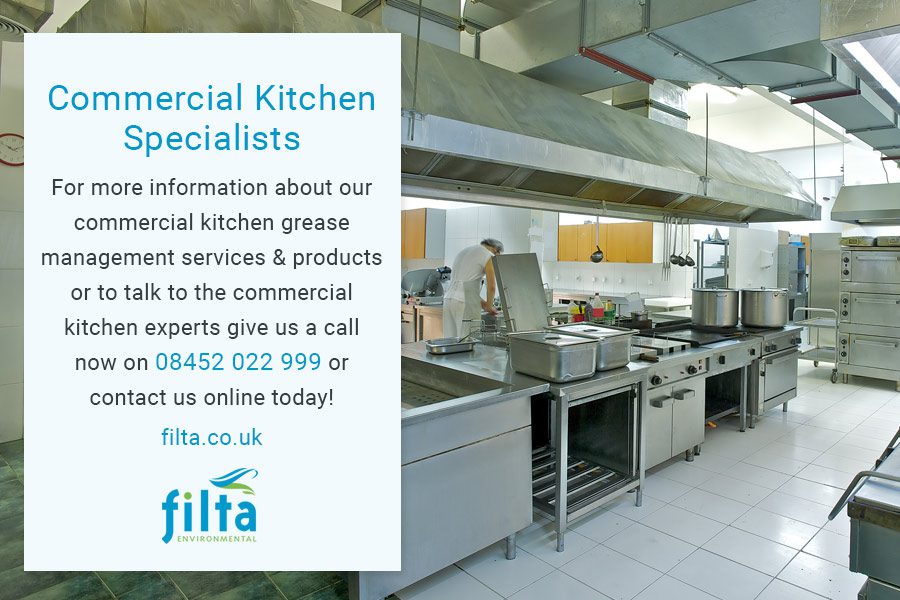 We hope you like the website as much as we do and find it easier than ever to access information. Be sure to bookmark our site or check back in regularly to stay up to date with the latest news. And, if you need more information about our
commercial kitchen grease management services
 and products or to talk to the commercial kitchen experts give us a call now on
08452 022 999
 or
contact us online
today!