FiltaSeal Wins Supplier Innovation Award 2018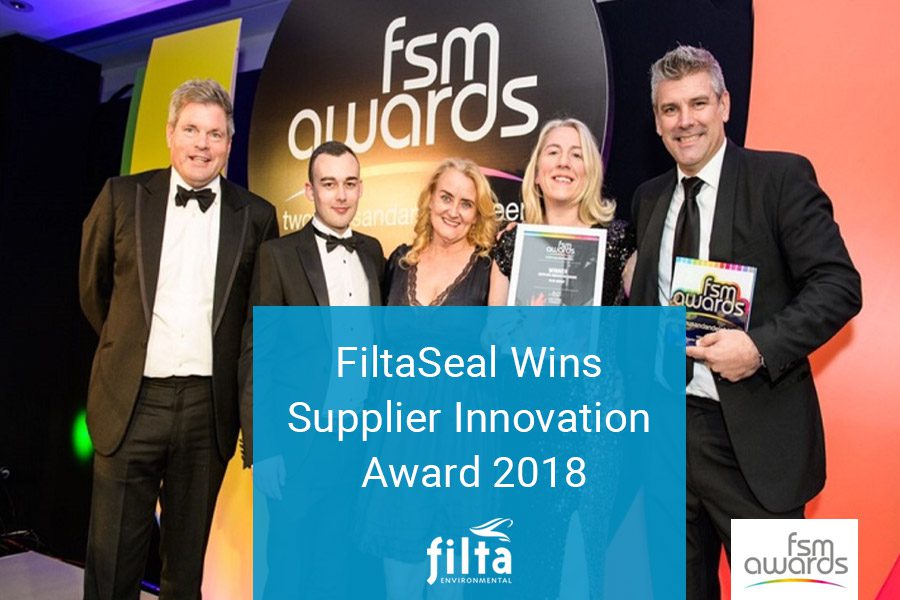 Every year the UK's contract catering elite and key suppliers join for a three-course meal cooked by the best in the industry at the elegant FSM Awards night held at the Royal Garden Hotel, London. These prestigious awards celebrate the individuals and companies that lead the industry.
Tough Opposition For The FSM Award
Filta was nominated for the Supplier Innovation Award for our replacement refrigeration door seal service – FiltaSeal and remained in contention after the nominees were whittled down to the final three. Each nominee had to submit a 30 second video which was played on the night for the audience to then place their votes. FiltaSeal faced tough opposition against the well-known Twining's and Dr Oetker.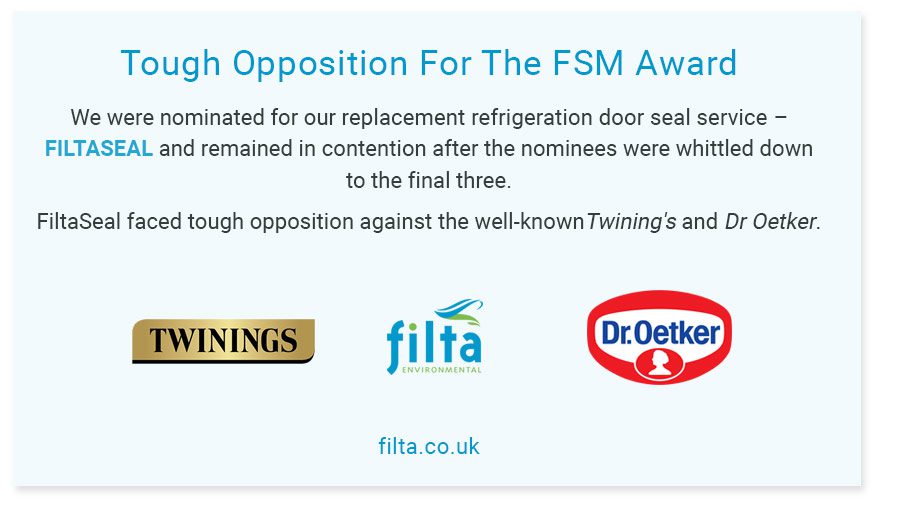 FiltaSeal – The Winner of the Supplier Innovation Award 2018
We're thrilled to announce that FiltaSeal, our
solution for refrigeration seals
, received the majority of the votes winning the Supplier Innovation Award 2018. We all had a great evening and already look forward to attending next years event.
The Winning Team
The photo below shows how much it means to the Filta Environmental team to be recognised for the innovative work that we are doing for commercial kitchens across the UK. Pictured below, from left to right – Alastair Anderson (Head of Sales), Chris Fell (Marketing Manager), hilarious host Mark Dunden-Smith, Debbie Sarson-Lowe (Managing Director) and Sandra Patrick-Smith (Business Development Manager).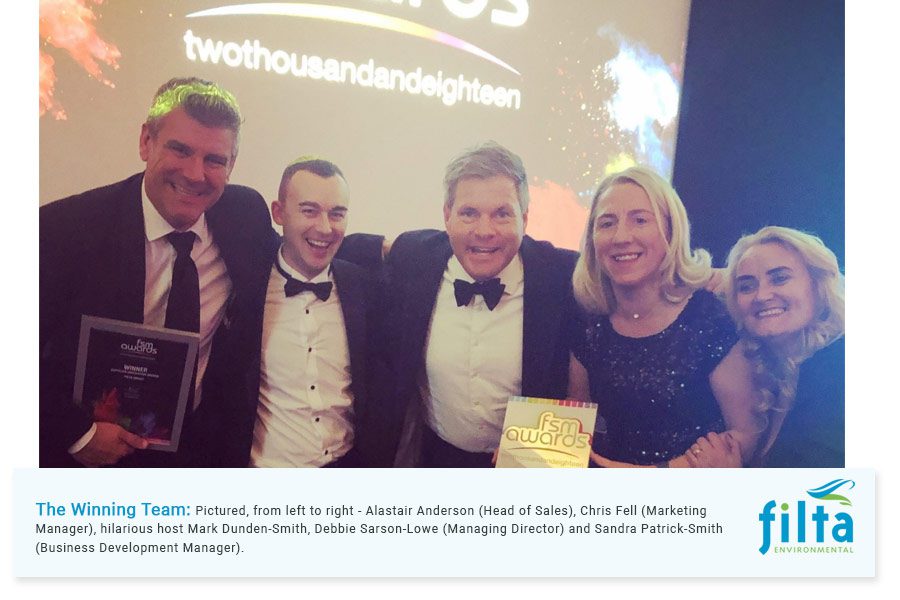 Commercial Kitchen Specialists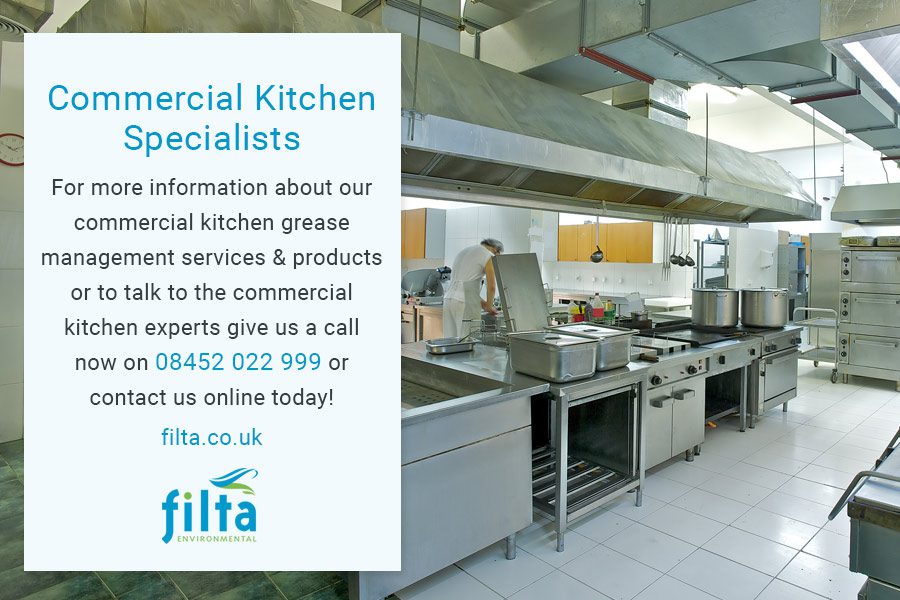 For more information about our
commercial kitchen grease management services
 and products or to talk to the commercial kitchen experts give us a call now on
08452 022 999
 or
contact us online
today!