Filta's Professional Seal Cleaner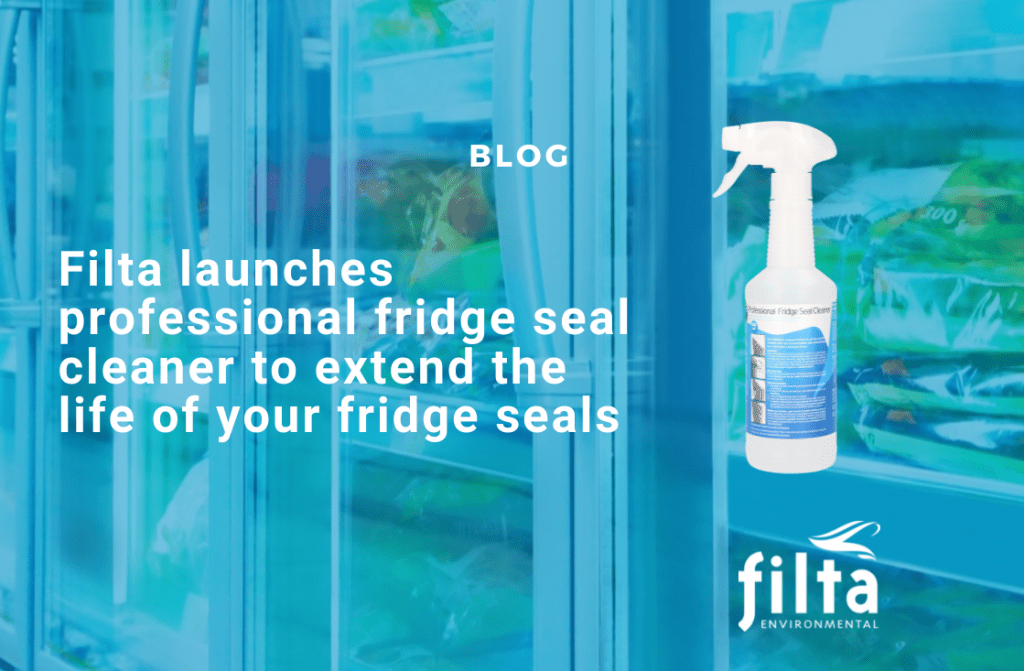 Like the tyres on your vehicle the rubber seals on fridges are a vital part of the refrigeration system. Commercial fridge seals subject to rigorous use throughout the year. When they get dirty they need to cleaned. Typically refrigerator seals last for only a few months in a commercial kitchen so it is very important to maintain them properly to get most out of them.
It may be a part of the kitchen that gets overlooked but the fridge door gasket – also known as the fridge seal or freezer seal – is a crucial component to an efficient, compliant and safe kitchen.
Why You Should Replace Fridge Seals
Fridge door seals are what fridges need to seal properly – allowing them to regulate temperature and preserve energy. A failing seal will prevent the fridge from keeping temperature which could damage stock. A failed fridge seal will also force the fridge to work harder and use more energy as it tries to maintain temperature. In addition to stock-wastage and energy-use there is also the issue of food safety compliance issue. If you're running a commercial kitchen you know that one of the first areas of a kitchen that an environmental health officer (EHO) often inspects is the refrigeration units to ensure they are clean, well-functioning and compliant. To keep them clean sometimes they are cleaned with harsh chemicals which not only cleans the seal it accelerates the deterioration of the seal.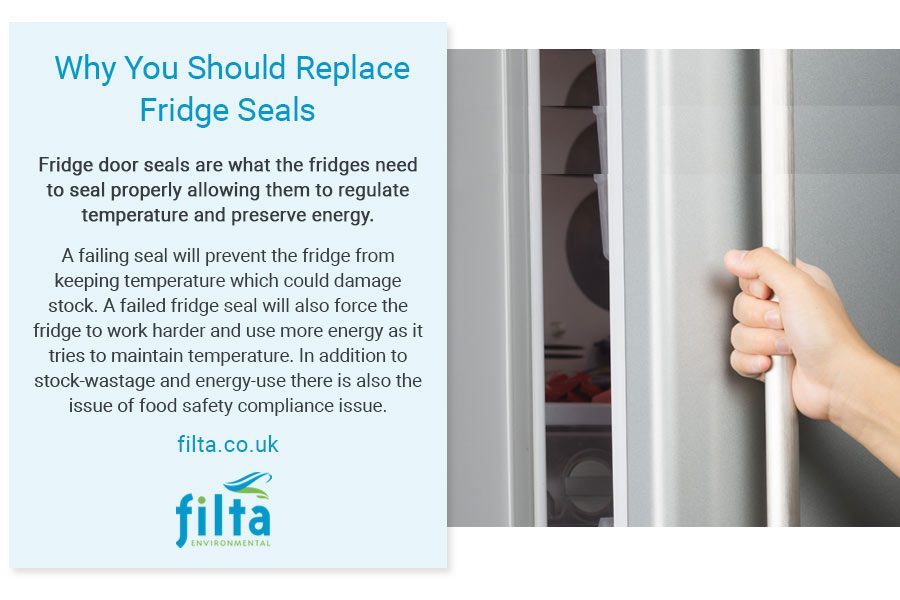 Why Use Filta's professional Seal Cleaner ?
So, it is very important to clean them with the right product in order to extend its longevity. Enter Filta's professional seal cleaner. Used daily, Filta's professional Seal Cleaner can extend the lifetime of commercial fridge seals and help maintain kitchen hygiene, by removing fats and food spills that would cause the seal to dry out and get brittle, increasing the risk of rips. It will also maintain kitchen hygiene and food safety, helping to prevent micro-organisms and bacteria from entering the food storage compartment.
Simply remove any debris with a cloth, apply the ready-to-use cleaner with a spray bottle or clean cloth and leave for 30 seconds before wiping dry – a simple solution to a common but avoidable
problem in commercial kitchens and in front of house refrigeration units.
Users should remove any debris with a cloth, apply the cleaner with a spray bottle or clean cloth and leave for 30 seconds before wiping dry.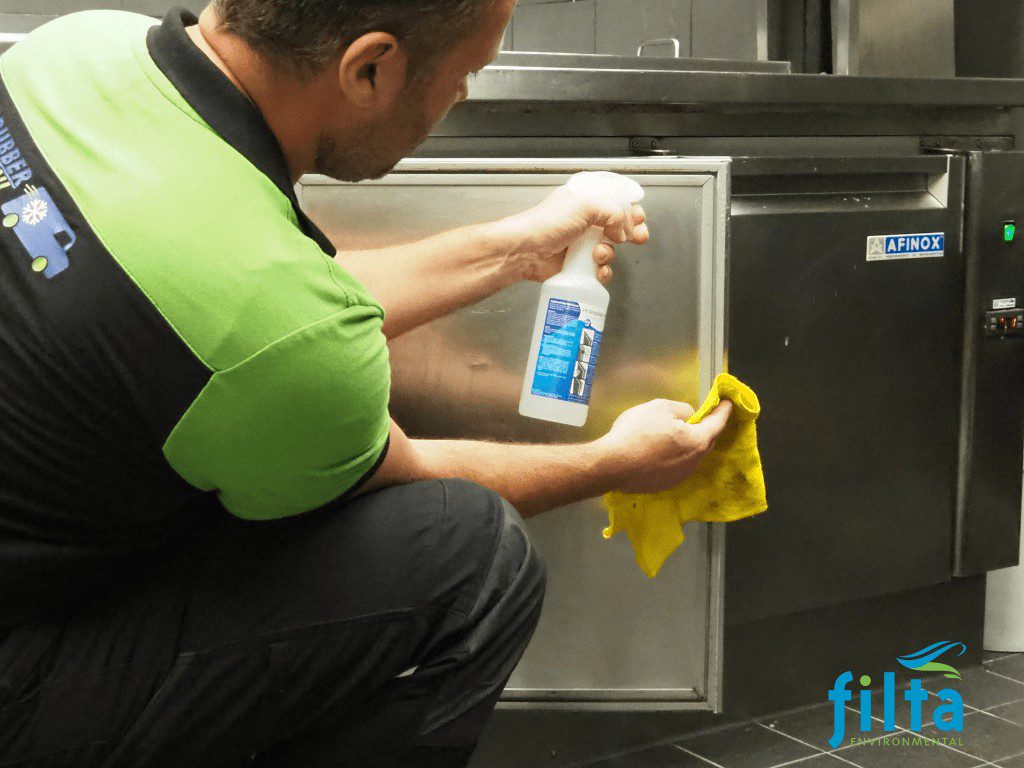 Fridge Door Seal Specialists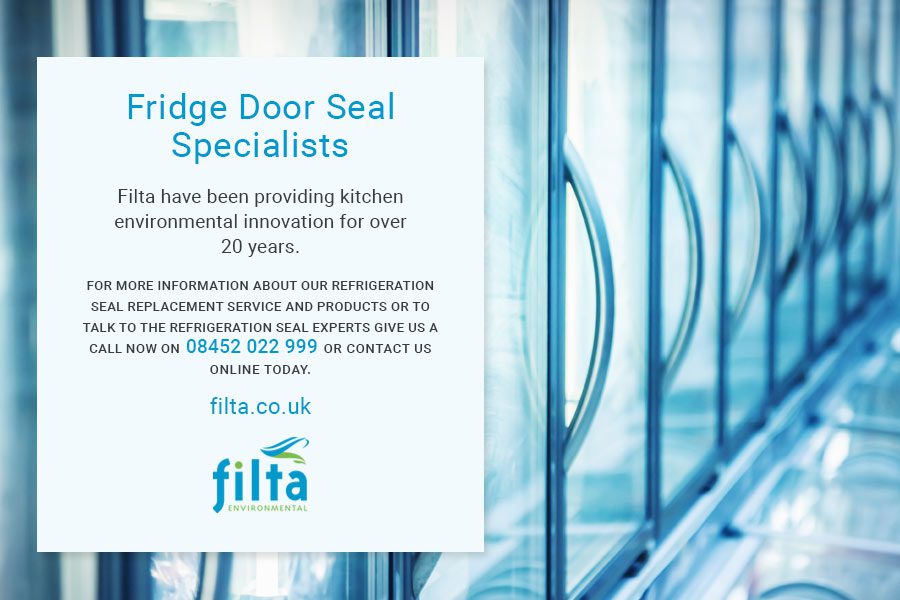 Filta have been providing kitchen environmental innovation for over 20 years. For more information about our refrigeration seal replacement service and products or to talk to the refrigeration seal experts give us a call now on 08452 022 999 or contact us online today.