Filta shortlisted for major sustainability award at Footprint Awards 2022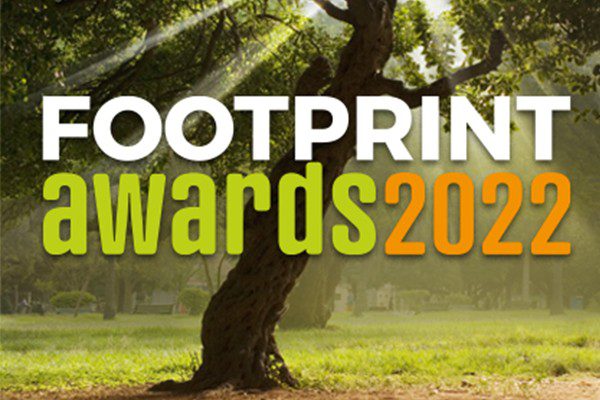 Filta is shortlisted for the Sustainable Catering Equipment Manufacturer Award
Environmental kitchen specialist Filta Group has been shortlisted in the category  Sustainable Catering Equipment Manufacturer Award at the footprint awards 2022
Filta's sustainability is embedded in its DNA. From the design to the delivery of market leading solutions Filta is at the forefront of integrating sustainability into every thing they do. Filta launched its ESG comittments to reach Net Zero operational impact on the environment across its global businesses by 2035.
Filta recently launched its FiltaFOG cyclone range which was developed after 15 years of R&D in a way that it's truly sustainable in every aspect of its working. Filta is committed to continuing to work to reduce the environmental impact of its own operations, and those of its end user clients through continued product development. Fully recyclable with a never seen 20 year lifecycle, its built to last and designed for the circular economy. Not only does it deliver exceptionally high-quality recovered oil from kitchen wastewater, but the easy-to-use unit is constructed in 100% stainless steel with no plastic, no moving parts, no costly consumables and ultra-low energy usage which makes it strong sustainable proposition in the market.
Already favoured by major popular quick service restaurants and hotels in the UK and with early success in Europe, it's on the verge of becoming the most sustainable and widely used grease recovery unit in these markets. Fats, Oils and grease are an important consideration in these markets and to have a grease recovery unit that efficiently separates oil from wastewater and recovers FOG at 16 ppm at outlet greatly helps the environmental. The recovered oil is recycled to be used further down the line as bio-diesel which helps support the circular economy.

Filta's Commercial Director, Edward Palin, commented: "We are absolutely thrilled to be shortlisted for this sustainability based award. Footprint Awards remains the only initiative to honour the achievements of companies in the area of sustainability and responsible business practice in the out of home sector. To be shortlisted validates our effort to provide a truly sustainable solution to the market and gives us the motivation to keep going and supporting circular economy "
-ends-
Contact Filta
Date of issue: 26th May, 2022
For further information, please contact:
Imran Ishaq
Marketing Manager
Tel: 01788 550100
Email: info@filta.co.uk