Filta Launches 2035 Net Zero Target As Part of Its ESG Commitments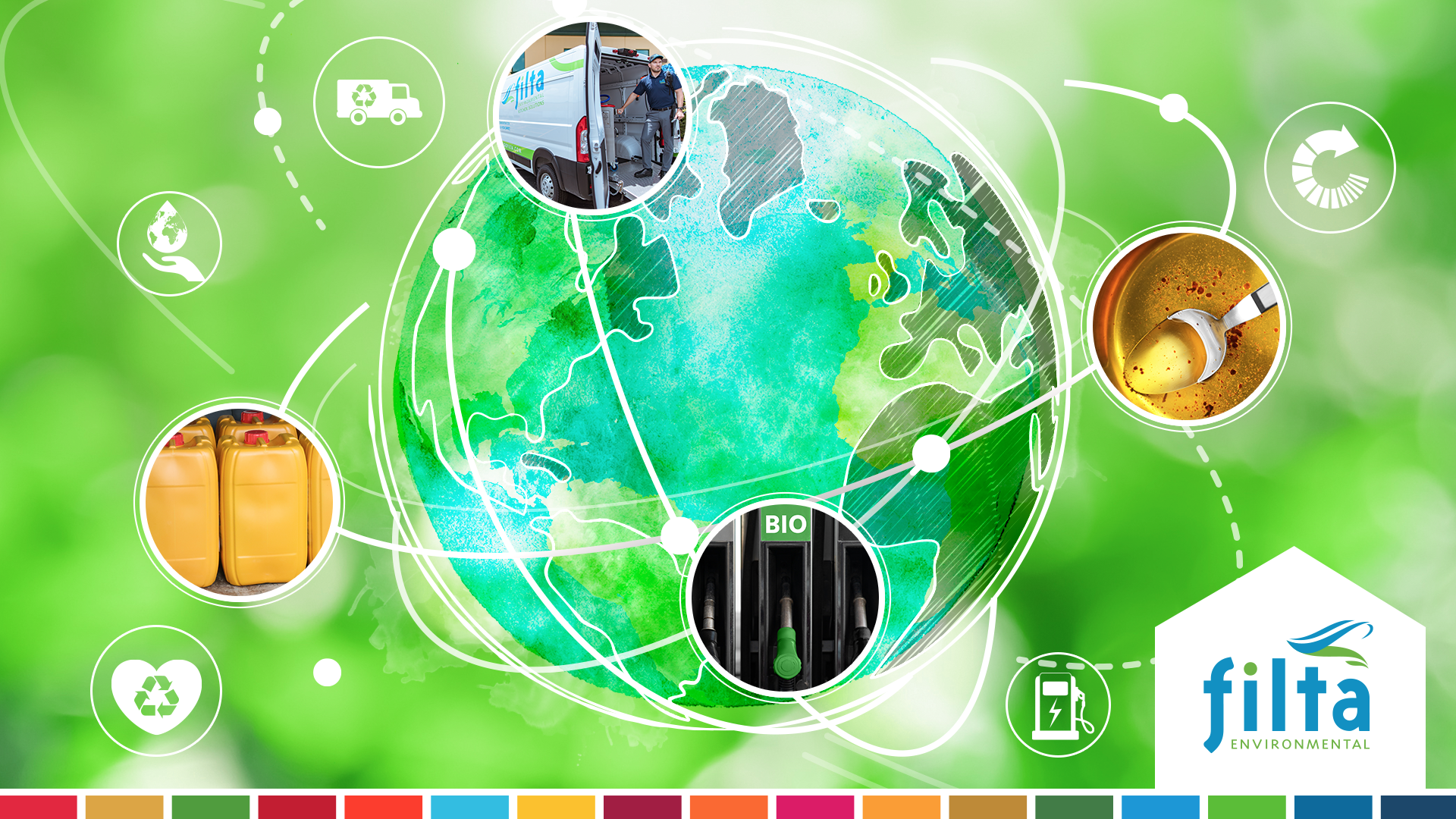 Filta Group services enabled 26,500 tonnes of CO2 reductions for clients in 2020
This is like planting 1.46 million trees
Environmental kitchen specialist Filta Group has committed to have Net Zero operational impact on the environment across its global businesses by 2035 as it continues to work with end users to deliver sustainable kitchen solutions.
 In its new ESG (Environment and Social Governance) commitment, Filta has set out plans to achieve Net Zero operational impact by 2035 through a series of targets and measures, including reducing operational emissions through direct fuel use by 50% by 2030 and using 100% renewable electricity by 2025. Filta also plans to focus on office waste recycling and ensure zero waste by 2030. You can read up on the ESG commitments in detail at https://filta.co.uk/esg 
 US-owned Filta helped customers in the United States save 9.3 million litres of cooking oil during 2020 through its FiltaFry service, which filters frying oil so it can be reused. Producing  this amount of cooking oil would normally emit over 5,000 tonnes of CO2 and has a carbon offset equivalent to planting 297,000 trees.
Other key services available to UK customers include the FiltaSeal commercial refrigeration replacement service and FOG management including the FiltaFog Cyclone grease recovery unit, which enables operators to turn waste fats, oils and grease into a revenue stream – all helping to improve sustainability for small and large kitchen operators.
 Filta's new Environmental Impact Report details the environmental savings Filta's services have achieved in 2020, covering a list of resource savings including water, agricultural land, fuel and also total CO2 reductions. In 2020, Filta prevented 26,500 tonnes of carbon by customers using its fryer management service, converted 7,800 tonnes of waste cooking oil to biodiesel and saved 288 tonnes in plastic packaging by reusing cooking oil.
Farming and Processing Reductions
Land
35,273 acres
Water
94 billion L
Pesticides
18 tonnes
Fertilizer
672 tonnes
Lime
5,727 tonnes
Farming and Processing Energy Reductions
Diesel
534,047 L
Gasoline
168,225 L
Electricity
233,513 kWh
Propane
168,225 L
Natural Gas
2,060,349 cu ft
Packaging and Transport Reductions
Plastic
288 tonnes
Cardboard
192 tonnes
Diesel
1,503,510 L
Carbon Offset from Oil Recycling
CO² savings
5.379 tonnes
Equivalent to planting
297,000 trees
Benefits of Replacing Diesel with Biodiesel
Particulate Matter (Soot, Carcinogen)
5 tonnes
Hydrocarbon (Soot)
6 tonnes
Carbon Monoxide (Green House Gas)
58 tonnes
Sulphur Dioxide (Asthmatic, Smog Producer, Acid Rain)
5 tonnes
Carbon Offset from Waste Oil
CO² savings
21,115 tonnes
Equivalent to planting
1,163,000 trees
 Filta's CEO, Jason Sayers, commented: "Since starting 25 years ago, the focus of the business has been to help our customers operate more sustainably. We have since expanded our environmental services capabilities and these latest statistics have measured in detail the significant reductions in waste and emissions linked to us and our customers."Whilst good progress is being made, there is still much to be done to help our customers reduce their impact further and achieve Filta's goal of being net zero carbon by 2035."
-ends-
Contact Filta
Date of issue: 16th November, 2021
For further information, please contact:
Imran Ishaq
Marketing Manager
Tel: 01788 550100
Email: info@filta.co.uk
For more information on Filta and our ESG commitments visit our website: https://filta.co.uk/esg