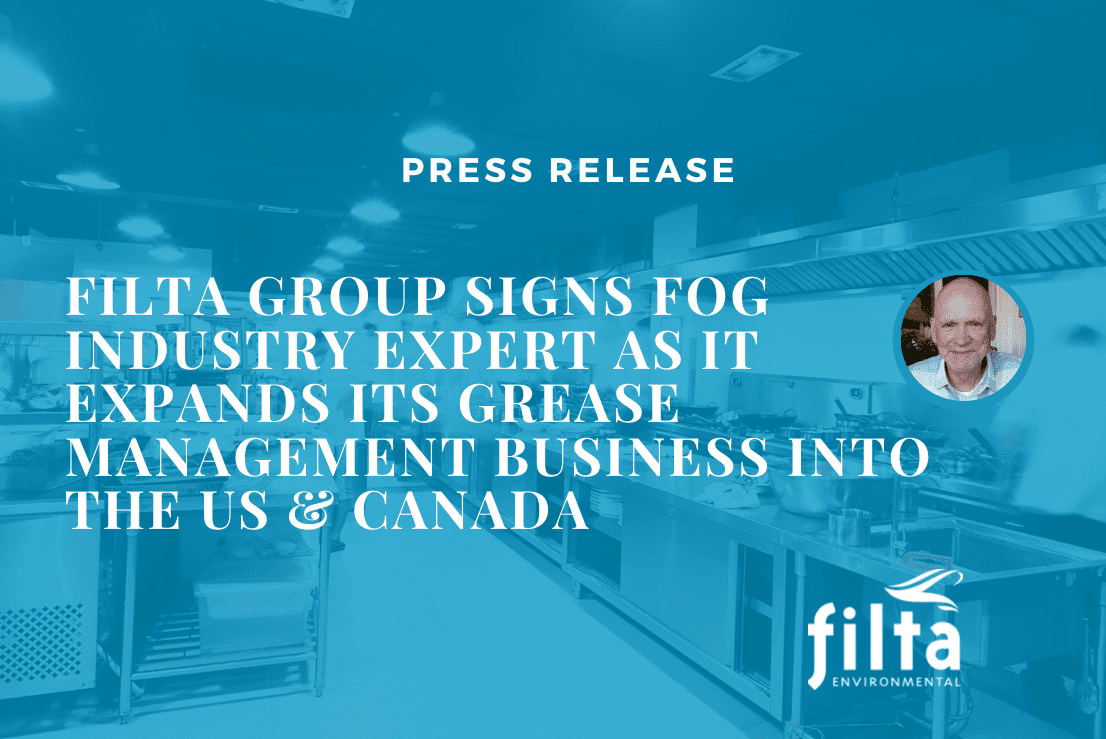 Kitchen services specialists Filta Group provide grease management equipment and services to many of the best-known restaurant brands in the UK.
Equipment includes the award winning FiltaFOG Cyclone GRU which recovers grease and oil from sink wastewater allowing it to be re-used for applications such as biodiesel.
The Filta Group launched in the US nearly 20 years ago and has developed a substantial network in the US and Canada – with over 400 vehicles on the road providing Filta's pioneering cooking oil filtration services to restaurants, stadiums, and other food service establishments.
Filta believe the opportunities for the grease management business in the US are significant. To drive development of its grease management business in the US the company has appointed Dennis Doherty as Technical Director. Born in New York City and now located in Southern California Dennis started serving municipal water and wastewater agencies as an instrument manufacturer's representative in 2006.
In 2010, he joined the FOG management industry as a technical sales specialist working across Southern California. In the same year Dennis joined the California Water Environment Association (CWEA) as a member and then a director. Dennis is committed to educating stakeholders regarding the issue of FOG and the environmental and cost benefits of effective grease management.
Edward Palin, commercial director for Filta Group UK, said:
" Expanding Filta's grease management business into the US market is a logical step and builds upon our success in Europe. We are really excited to have Dennis on board and are looking forward to working with him as we develop the US and Canadian markets."
Dennis Doherty, Technical Director- FOGS products (USA) of Filta Group Inc. said:
 " I am delighted to be part of the Filta Group. FOG management is a major issue in the US and I've been at the forefront of it throughout my career. My mantra will continue to be: Properly specified, properly installed and properly maintained is the best way to manage FOGS."
Based in Los Angeles Dennis will be developing the grease management business across the United States and Canada.
www.filta.co.uk
-ends-
Contact Filta
To find out how Filta Environmental can help you make operational improvements and financial savings, please visit call us 01788 550100 or contact us online now.
Date of issue: 02nd August 2021
For further information, please contact:
Imran Ishaq
Filta Environmental
Tel: 01788 550100
Email: info@filta.co.uk