Filta Group Holdings Acquires WatBio for £7m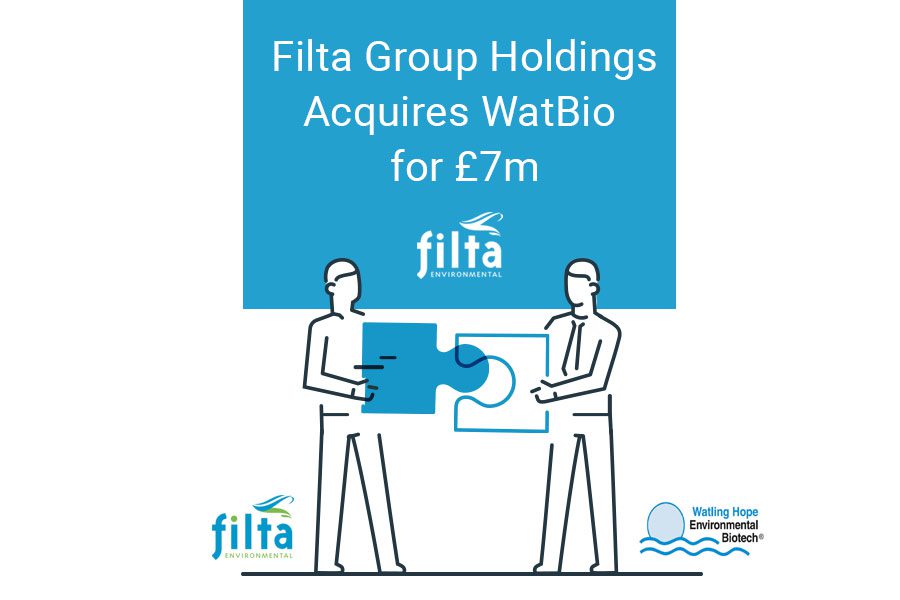 Filta Group Holdings PLC are proud to announce the acquisition of WatBio Limited for a total consideration of £7m. WatBio – which includes Watling Hope Environmental Biotech – provides a range of fat, oil and grease control, and management services for many of the UK's leading restaurants, including grease traps, biological drain treatment and grease removal systems.
Filta Group acquired Grease Management Limited in August 2017, and this current acquisition will further strengthen Filta Group's own grease management solutions which are provided through FiltaGMG, based in Rugby.
Words from Filta CEO
"We are delighted to have acquired WatBio, which is one of the country's largest grease management companies, with a number of major blue-chip customers nationwide. We have seen significant growth in our grease management business over the last 12 months and the purchase of WatBio is a perfect fit, which will propel us into the top league of service providers in the UK."
said Jason Sayers, CEO of Filta.
Complimentary Grease Management Services
As well as grease management services, WatBio provides an additional range of complementary services including wastewater pumping and treating, as well as drain jetting and vacuum tankering facilities. Based in Stratford-upon-Avon, WatBio has an annual turnover of around £10m and 85 staff who will all be retained bringing the combined workforce across the expanded
Filta Group
to approximately 150 people. Watbio's business will continue to operate under the leadership of managing director Edward Palin, who will work closely alongside Debbie Sarson-Lowe who remains managing director of Filta UK.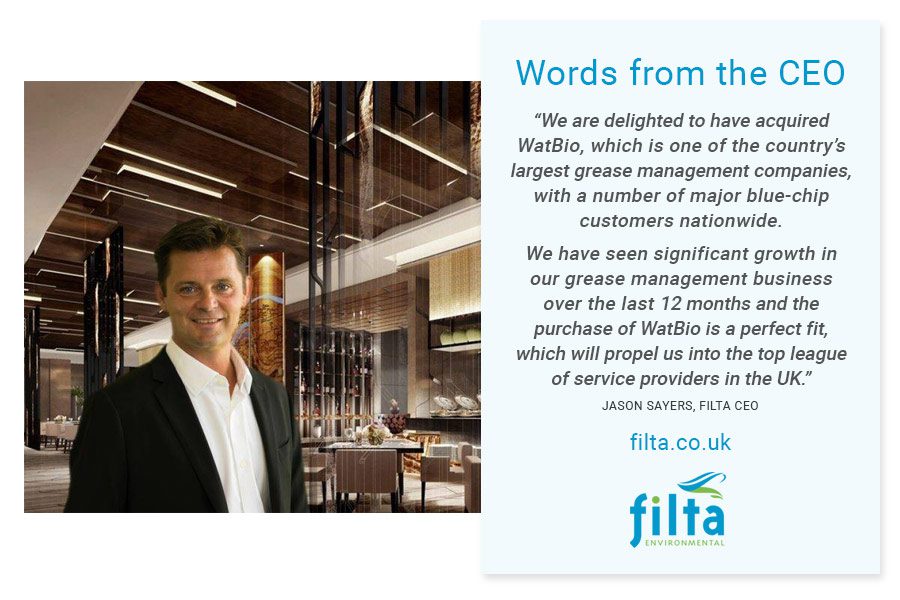 Benefits of Acquiring WatBio
Commenting on the benefits the acquisition brings, Jason Sayers added, "We are confident that by combining best practice across both businesses customers will benefit from enhanced resources, experience and product breadth, as well as the upgraded service, systems and controls Filta Group has become known for. This in turn will bring improved efficiencies, productivity and shareholder value across the expanded company."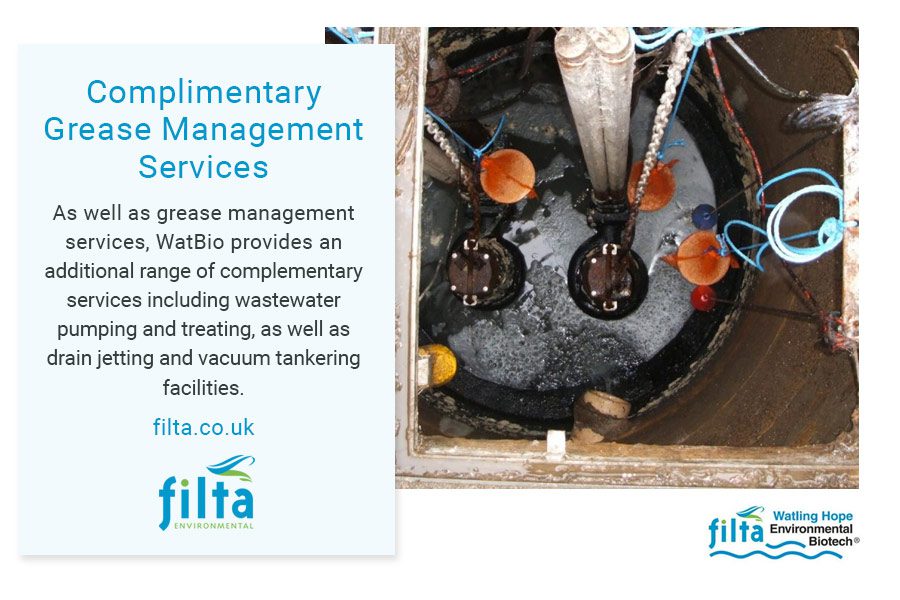 Commercial Kitchen Specialists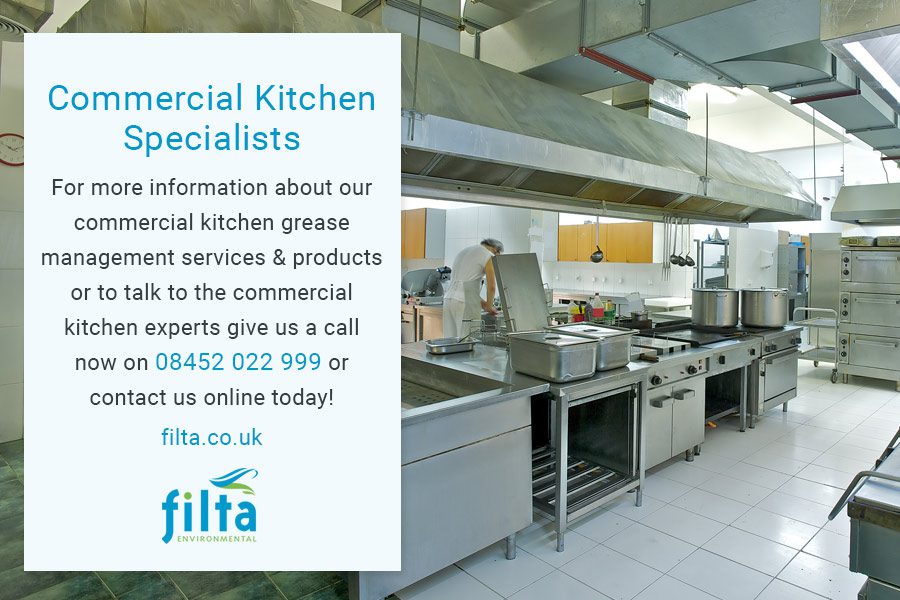 For more information about our
commercial kitchen grease management services
 and products or to talk to the commercial kitchen experts give us a call now on
08452 022 999
 or
contact us online
today!