SERVICES
Automated Extraction Cleaning
Manual duct-cleaning is now a thing of the past with our automated kitchen extract duct cleaning service. Keep your kitchen extract system in-line with TR19 starting from £99 per month.
Achieve Continually Clean Ductwork
We're proud to have been at the forefront of innovation in grease management for over 20 years and have evolved with the market. From Fat, Oil, Grease (FOG) solutions in wastewater, to the air, we are the leading choice for commercial kitchen FOG management in the UK with an established team of grease management experts.
TR19 has changed – will it have implications for your operation?
TR19 is the specification for fire risk management of grease accumulation within kitchen extraction systems.

INTERVAL Duct Cleaning Cycles
The risk of fire and non-compliance increases every day until your next duct-clean.

CONTINUOUS Cleaning with FILTA
Achieve continually clean ductwork and get ongoing TR19 compliance with Filta.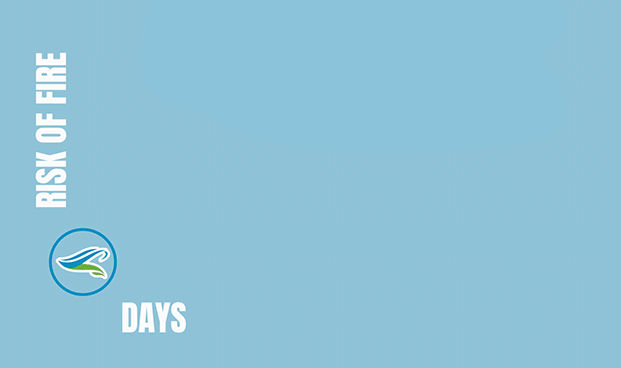 Biological enzymes are sprayed directly into the ventilation system by specially installed nozzles. The enzymes are then dispersed along the entire route of the ductwork and are able to target all corners and inaccessible areas easily – unlike with manual cleaning where these areas are often missed, avoided or simply inaccessible.
Quick No Fuss Installation
From your initial enquiry, we will create a bespoke service plan that ensures your kitchen extract system stays continually clean, to TR19, 365 days a year. Our factory-trained Filta engineers will visit your site throughout the year to verify the cleanliness of the entire route of your ductwork – not just the bits you can see – with ongoing inspections and maintenance.

Increased Compliance
Filta meets health & safety standards by significantly reducing the accumulation of waste FOG in the kitchen extraction system making the site instantly compliant.

Significant Cost Savings
Distinctive cost reductions in extraction system cleaning & maintenance services. View our, true cost of duct cleaning, calculator below.

Reduced Downtime
The reduction in accumulation of FOG achieved by the Filta system results in less time required for extract system cleaning.

Filta Installed
Quick and easy installation by a trained technician with planned maintenance visits throughout the year.

Reduced Fire Hazards
The reduced accumulation of FOG in kitchen extraction greatly reduces fire risks.

Better Air Quality
By reducing the accumulation of FOG, the kitchen extract systems operate at their full potential, meaning that there are likely to be less bad odours enhancing the customer experience.
Through the use of biotechnology, our automated extraction cleaning service prevents airborne particles of fats, oils and greases from accumulation along the ductwork in kitchen extraction systems. Biological enzymes are sprayed into the extraction and ventilation system by specially installed nozzles, which are pre-programmed to automatically dose a flexible amount at a set time
We help keep your ductwork continually clean, with frequent inspections and maintenance in a bespoke plan tailored to your business.
Find out all you need to know about our automated extraction cleaning in our frequently asked questions.
Do you Really Know Just How Much You're Spending On Duct Cleaning?
When considering your true cost of duct cleaning, it is not enough to simply look at the standalone cost of the professional duct clean. When you look into it, there are many more costs involved such as – logistical, administrative and also in terms of lost revenue through temporary kitchen closure.
Use our costs calculator to estimate how much you are spending on duct cleaning each year.
We are confident we can significantly reduce your costs, as well as making your business a safer and cleaner place to work, dine and enjoy.
Your True Cost of Duct Cleaning
Download the Filta UK Brochure to learn about our full range of services and get your kitchen compliant now!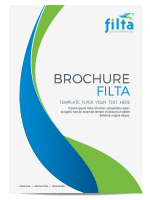 "The vent system has been cleaning our air duct for quite some time now. The unpleasant grease odour is gone, which makes our chef very happy – the air is just fresher! There are no automation background noises, and hence no impairments in the kitchen processes. We don't need expensive basic cleaning anymore, and the low cleaner consumption helps us save some costs"
"I have the Filta system installed in my Reading, Oracle McDonald's restaurant and I've been really pleased with the results. Since the system has been installed I have seen a noticeable difference in the amount of grease that has built up, almost to a minimal amount that's made it a lot easier for my crew to clean on a daily basis and its also given me the peace of mind that my restaurant is a safe place, that my ducts are in great shape and that I'm compliant with the TR19 regulations."
"I have had the Filta system in the restaurant for two years now. Since we introduced the Filta system we've found that it has significantly reduced the amount of grease that is accumulating in our kitchen extraction system, the staff love it. One of the biggest benefits of the system is that it significantly reduces the risk of fire. The Filta system is a great benefit to us as operators but also to our insurers. As a McDonald's franchisee, I would definitely recommend this system to others."
Do you need some expert help with automated extraction cleaning? If so, fill in the below and we'll get back to you asap!
By submitting this I agree that Filta can use the information provided on this form in accordance with their
privacy policy.