CASE STUDY
The George of Harpenden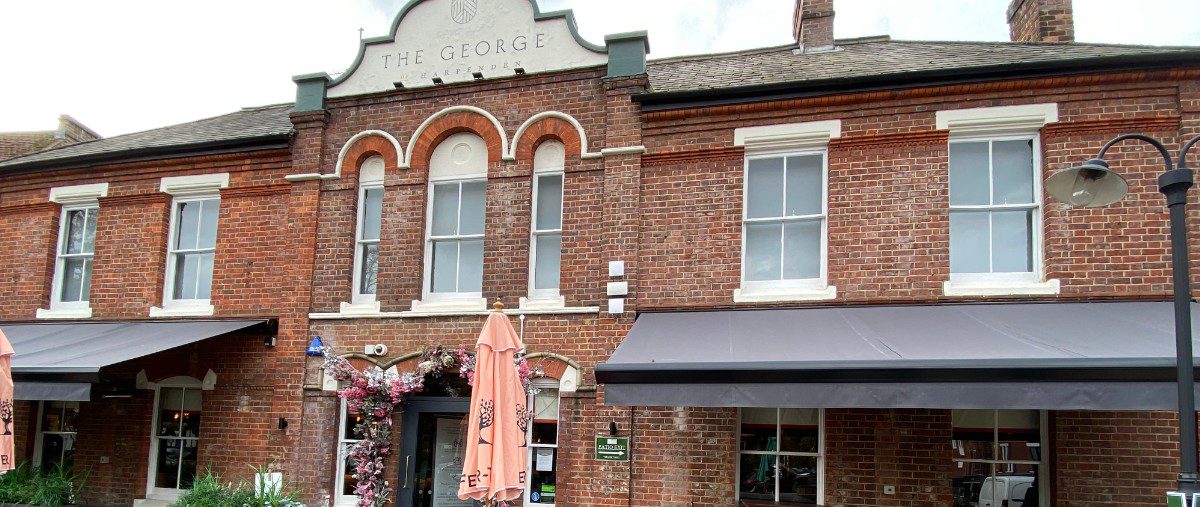 "If anybody is looking to upgrade their waste management system I would really recommend the GreaseMaster Cyclone from The Filta Group." – Josh, Manager, The George of Harpenden
About Fat, Oil & Grease (FOG)
Research shows more than 70 percent of drain blockages and backups within a commercial kitchen are caused by the build-up of FOG generated from washing pots, pans and plates. The potential costs go beyond compliance, because drain blockages often need emergency call-outs with bills, not to mention the risk of further complications elsewhere in the water system.
The Problem
The George is a stylish and dog friendly pub that has been bringing people together at the heart of the Harpenden since the late 19th century. From expertly-brewed coffee and freshly-baked pastries to dishes forged in the flames of their open kitchen, The George has something for everyone. You can find the pub at 4 High Street, Harpenden, just a short 2-minute walk away from Harpenden Station.
In order to comply with Thames Water requirements The George required a grease trap to prevent grease from entering and contaminating the local utility network. The George had been having issues with an existing grease management system that was leaking on the kitchen floor and causing bad odours. The George were looking for a solution that would meet with Thames Water requirements and provide minimal work for kitchen staff for operation.
The Solution
The George selected the FiltaFOG Cyclone from The Filta Group. The unit was installed in the main kitchen directly after the main potwash sink where it intercepts and removes waste oil from kitchen effluent.
The FiltaFOG Cyclone delivers industry-leading levels of Fat, Oil and Grease (FOG) removal whilst using less energy than traditional GRUs and ensuring a better kitchen environment too. It offers the lowest energy consumption of any GRU and crucially features, a sealed outlet with no need for staff to remove covers, ensuring no odours for a better working environment, reduced cleaning time and better hygiene.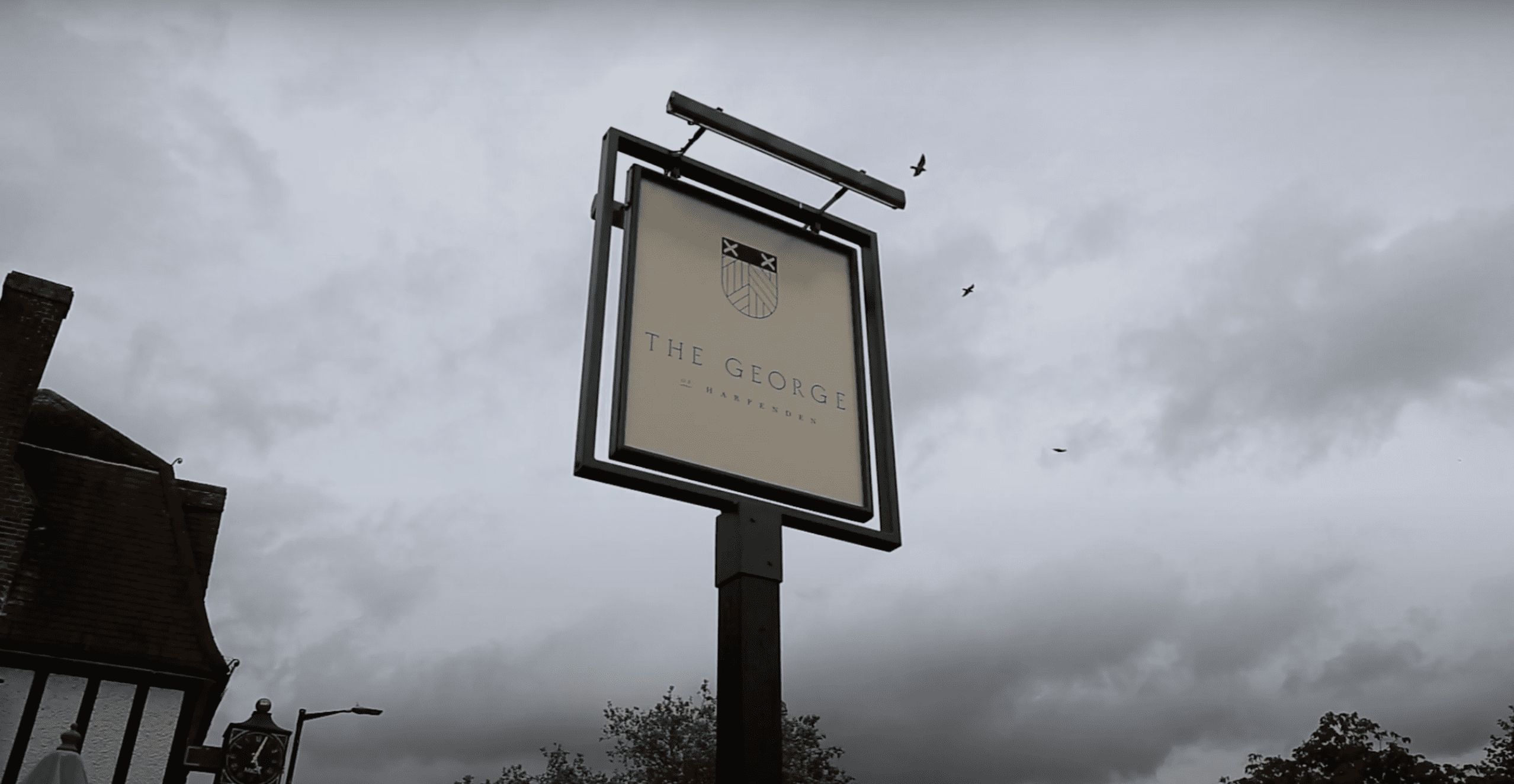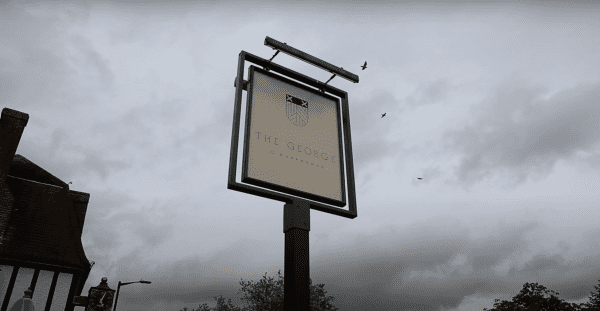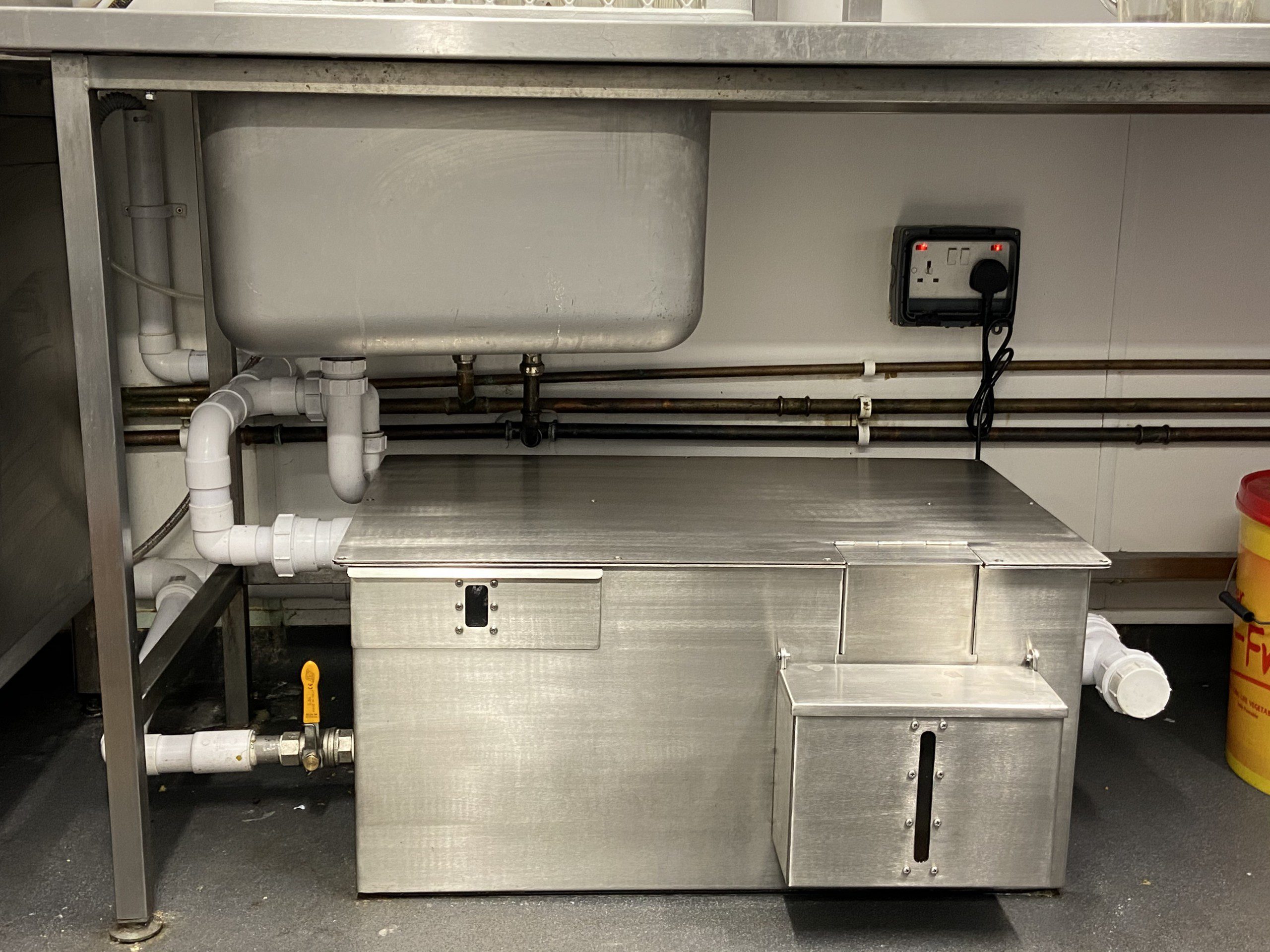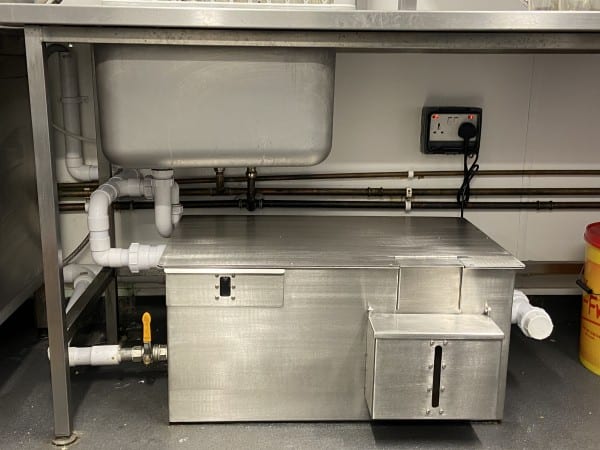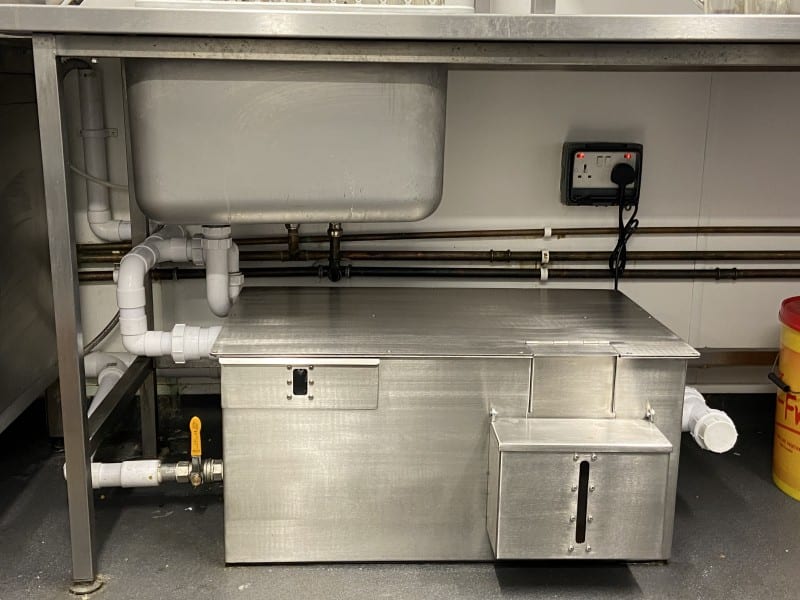 Comments From Filta
Edward Palin, commercial director for Filta Group, said: "Engineers from across the global Filta business have been working for 15 years to develop a solution which combines excellent grease removal, low power costs and easy daily maintenance to overcome all the challenges traditionally faced with GRUs.  
Suitable for drainage systems, dishwashers/pot wash areas, rotisserie ovens and combi-ovens, the FiltaFOG Cyclone de-waters and filters out food waste to reduce drain blockages and can save over £1,500 on power costs when compared with other units. At a time when regulations are becoming increasingly stringent, it provides a trusted, all-encompassing solution – all with the backing of a company which has been at the forefront of innovation in grease management for nearly 20 years."
Comments From The Customer
Josh, deputy manager at The George, Harpenden said: "Since we've had the machine we've got no complaints it's very easy to work with, very robust, very well built, there's no plastic parts at all it's very good for the environment. It's also very low in power usage compared to the old waste management system we had. If anybody is looking to upgrade their waste management system I would really recommend the FiltaFOG Cyclone from The Filta Group."
Summary
Installed x1 FiltaFOG Cyclone grease recovery unit in the kitchen
Kitchen staff and management team trained on how to maintain the equipment
Service agreement in place to provide 3 monthly deep cleaning as part of comprehensive service package
Do you need some expert help with your commercial kitchen? If so, fill in the below and we'll get back to you asap