CASE STUDY
KFC Crawley HighStreet – Grease Traps

Quick Service restaurant with high volume of chicken production
Being the preferred supplier for KFC, we were contacted by this site to look into their grease management issues.
We conducted a site survey, identified that the flour was not being properly handled by the incumbent suppliers product. There was a foul smell in the kitchen. So, we introduced the flour catcher working in conjunction with FiltaFOG Cyclone grease recovery unit ( automatic grease trap) that would resolve the issue being faced.
The site was provided with a total care package exclusively provided by Filta in this market so the client is satisfied that the cyclone will be running seamlessly without any disruption to business or foul smells. The oil recovered from the cyclone can be used to recycle into bio-diesel which is an added advantage to using the GRU supporting KFC's sustainability efforts. This also helps support the greater resource recovery in a circular economy.
Client: KFC
Problem: Grease Management
Solution: Installation of the Filta FOG Cyclone with a bespoke flour catcher module with
a total care package including ongoing service
Date: February 2022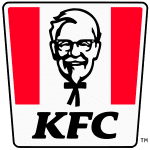 Do you need some expert help with your commercial kitchen? If so, fill in the below and we'll get back to you asap!
By submitting this I agree that Filta can use the information provided on this form in accordance with their
privacy policy.