CASE STUDY
Le Manoir aux Quat' Saisons, A Belmond Hotel, Oxfordshire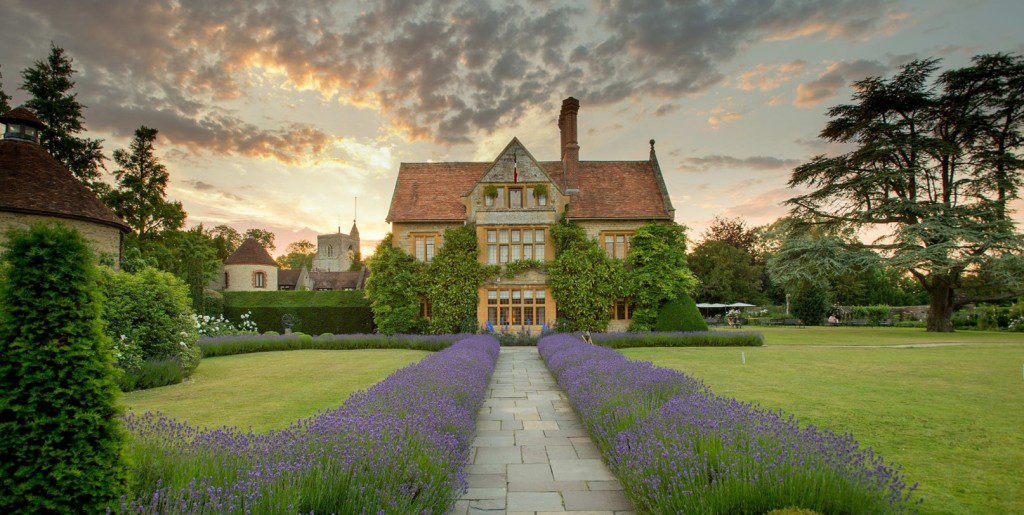 The Client- Le Manoir aux Quat' Saisons
Le Manoir aux Quat' Saisons in Oxfordshire is a prestigious hotel where gastronomy, gardens and culture come alive in stunning surroundings. It's part of the Belmond hotels and resorts that operates 49 hotels, trains, and river cruises across the globe. With 2 Michelin stars, 32 rooms, a restaurant, a cookery school, and a private dining area for up to 32 guests, it is a very busy UK location with high-quality food produced daily. With over 200 in the team, Le Manoir is a place of passion, training and mentorship, where great hospitality professions are shaped continually, where mindset has always modelled sustainability as a complement to culinary excellence.
About Fats, Oils and Grease Management
A typical QSR restaurant discharges 1.5 tonnes of FOG to drain every year.  In the UK alone, it is estimated that about 66 million litres of oil is generated in commercial kitchens. Not all of it is recovered, leading to blocked drains and fatbergs.
Recovered Fats, Oils and Grease from Cyclone GRUs installed in Commercial kitchens are recycled as biodiesel or aviation fuel supporting the circular economy and reducing the impact of manmade climate change.
Therefore, it is important that an effective FOG management programme is put in place to ensure compliance, avoid penalties and fines; and save the environment.
The Problem
When Filta surveyed the site, Le Manoir's existing grease management was not up to the standard they required and they were at risk of grease overflowing into the drains. The client complained that their current equipment was ineffective in managing grease, expensive to run and prone to expensive repair and maintenance. The energy usage of the device was high due to the use of heating elements which became a cause for concern with the rising energy costs.
It essentially had no grease management in place due to the failure of the current equipment.
The Solution
The customer contacted us to conduct a survey to appraise the situation and suggest a solution that would help their problem site. After the survey, to cover all the bases, we found 4 locations that would require our FiltaFOG Cyclone grease recovery unit each and one location that would need a dosing unit. These areas included the pot wash sinks and plate wash sinks.
The FiltaFOG Cyclone is a market-leading GRU, delivering high-quality Fats, Oils and Grease (FOG) retention whilst using considerably less energy than traditional GRUs. An award-winning solution that supports the circular economy by recovering FOG that can be recycled and generate a revenue of up to £400 per unit. It offers the lowest energy consumption of any GRU and is also a sealed outlet with no need for staff to remove covers, ensuring no odours for a better working environment, reduced cleaning time and better hygiene.
It was a significant upgrade on the single skimming type failed GRU which was previously in place. The FiltaFOG Cyclone grease recovery unit is already making a difference through improved performance and easier operation.
Comments From Filta
Edward Palin, Sales Director for Filta Group, said: "The installation of FiltaFOG Cyclone units at the prestigious Le Manoir in Oxfordshire was a great honour to provide our most sustainable grease recovery unit yet.
"Engineers from across the global Filta business have been working for 15 years to develop a solution which combines excellent grease removal, low power costs and easy daily maintenance to overcome all the challenges traditionally faced with GRUs.
 "Suitable for drainage systems, dishwashers/pot wash areas, rotisserie ovens and combi ovens, the FiltaFOG Cyclone de-waters and filters out food waste to reduce drain blockages and can save over £1,800 on power costs when compared with other units. At a time when regulations are becoming increasingly stringent, it provides a trusted, all-encompassing solution – all with the backing of a company which has been at the forefront of innovation in grease management for nearly 20 years."
Comments From The Client
Rhodri Williams, Facilities, Environmental and Sustainability Manager at Le Manoir said, "At Le Manoir, we have always wanted to use the best available equipment to manage Fat, Oil and Grease.
Filta's FOG Cyclone equipment impressed us as it is low energy, has no moving parts and is very simple for our staff to operate.
We have installed a number of FOG Cyclone systems at Le Manoir and we are really pleased with the equipment's performance, the system recovers waste oil, there are no odours, staff maintenance is easy and importantly we can see there is no signs of grease in our drainage system. We would be pleased to recommend Filta's FOG Cyclone equipment."
Summary
Installed x4 FiltaFOG Cyclone grease recovery units and x1 dosing unit
Trained kitchen staff and facilities manager on how to maintain the equipment
Arranged for regular follow-up servicing of the equipment to ensure it is running at optimum performance
The site is now immediately compliant with the wastewater legislation
Do you need some expert help with your commercial kitchen? If so, fill in the below and we'll get back to you asap