Would you like your staff trained and equipped to clean to NHS standards?
Filta can train your staff and provide you with equipment necessary to clean to NHS standards and disinfect all surfaces killing 99.9999% of known Hospital Associated Infections (HAI) pathogens.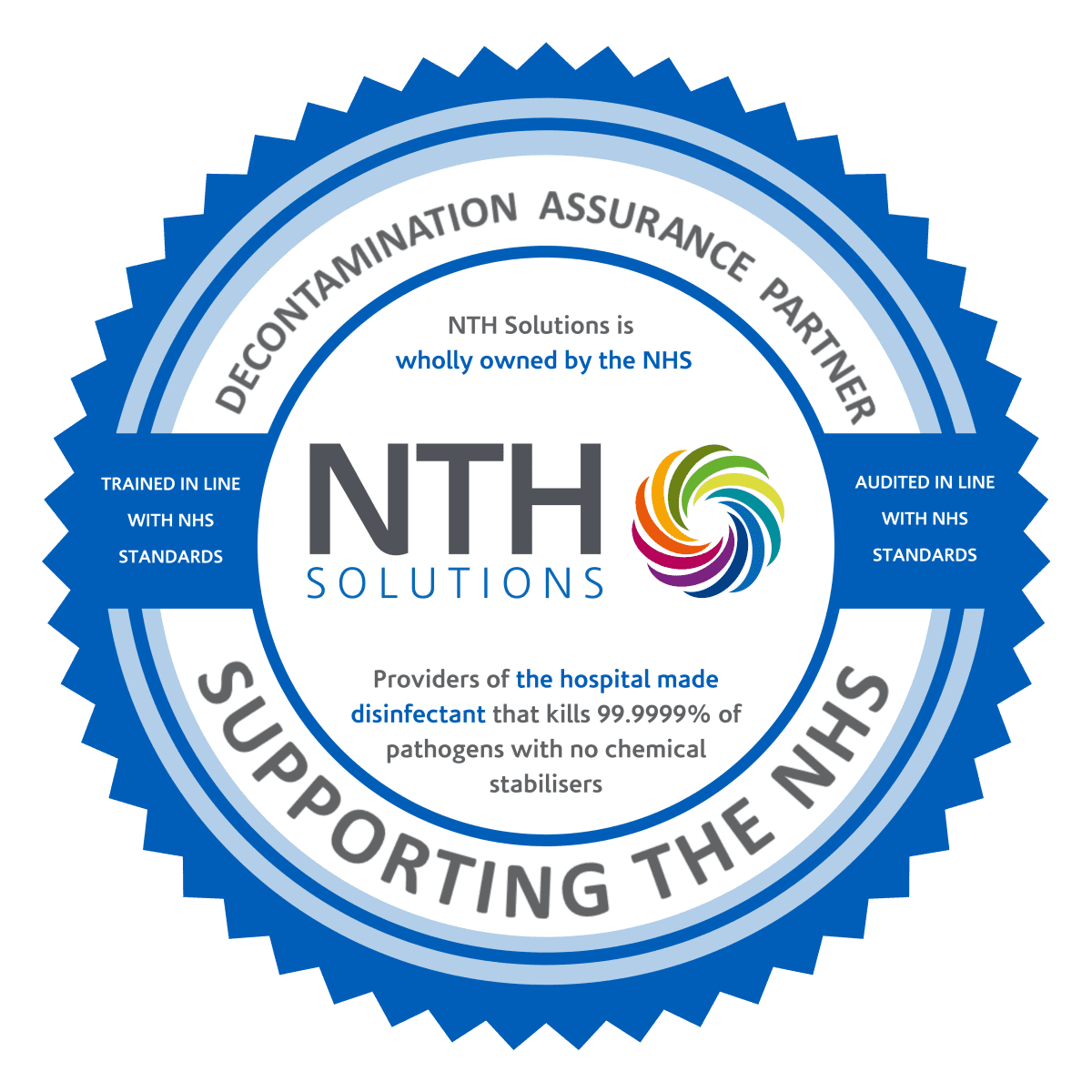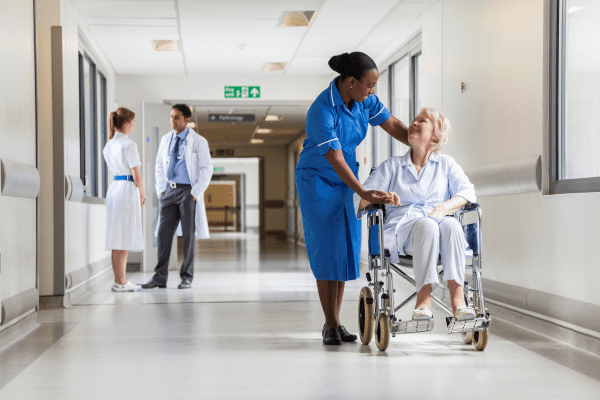 Filta are able to train your staff to disinfect to NHS Standards
Filta's Infection Control Deep Cleaning and Advisory Service allows you to reassure your staff, customers, patients, students or loved ones that your premises are as free from viruses as they possibly can be because they have been deep cleaned and decontaminated by staff trained to NHS standards.
Hospital grade cleaning methodology
In a groundbreaking partnership Filta are working with NTH Solutions, an NHS wholly owned company to provide a hospital grade disinfectant and service that's proven effective against COVID-19 and used in hospitals.
Filta's services are delivered to the same level of standards, verification and ethos as those adopted within the NHS with all profits reinvested into the NHS.
DEEP CLEAN AND BIO-DECONTAMINATION TO NHS STANDARDS
Our team will decontaminate your premises killing 99.9999% of bacteria and viruses.

FULL STAFF TRAINING
How to clean, certificate of competence provided, names of persons stored on register.

SUPPLY OF PRODUCTS/SOLUTION
Degreaser and Hypochlorous Acid.

SWAB TESTING
Covid-19 swab testing to prove the virus is no longer present.

CERTIFICATION
Sites will be provided with a certificate of competence and cleanliness with NHS branding.

AUDITING/QUALITY CHECKING
To ensure high standards continue to be met an NHS Auditor will visit sites and conduct testing of cleanliness and competence.
In a time of national need, strong community partnerships are key and partnering with us enables reinvestment into front line patient care.
Suitable for Premises of All Types
The below list is not exhaustive, if you don't see your type of premises above please contact us
Why our service is completely unique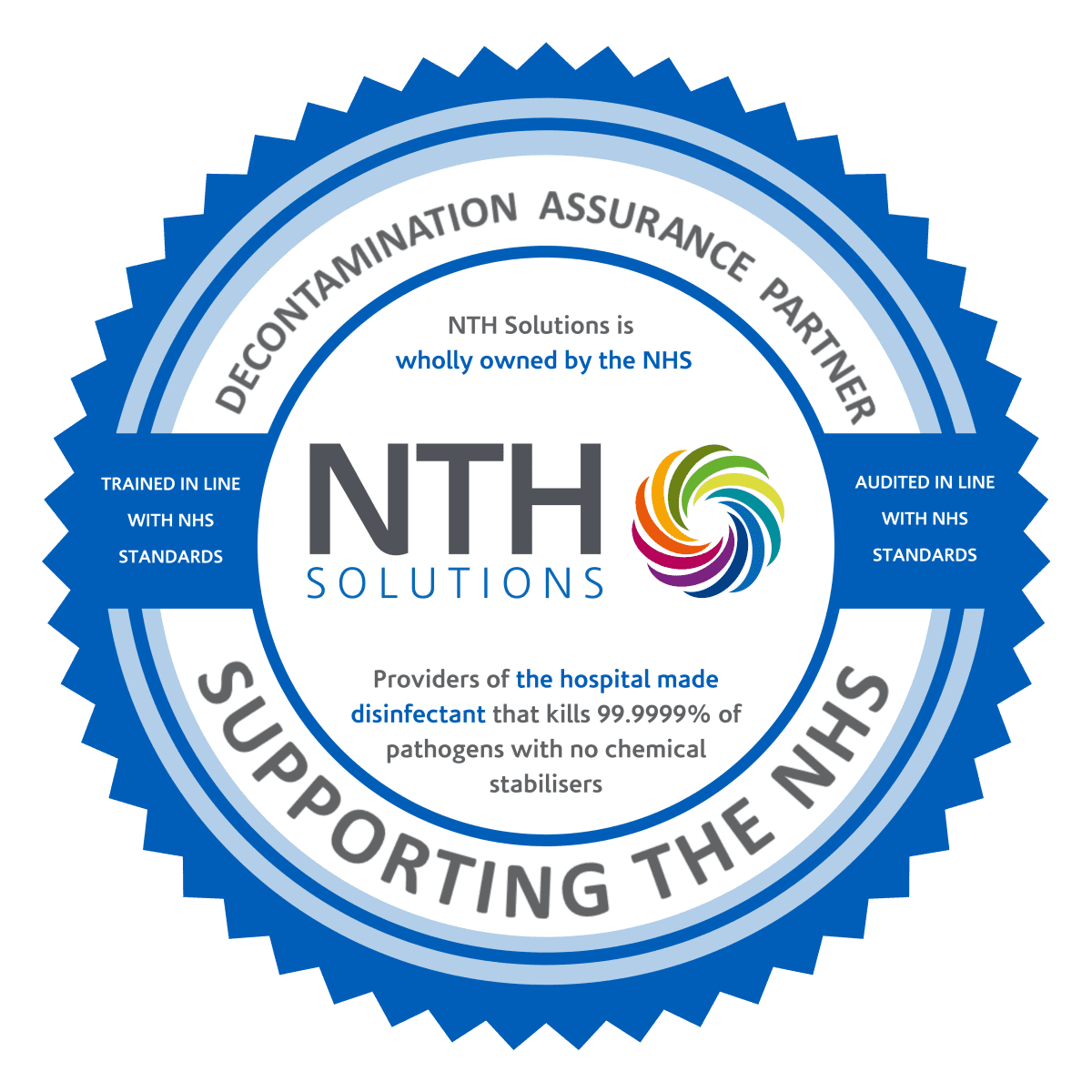 | | |
| --- | --- |
| | Same level of standards and verification as those adopted within the NHS |
| | Official deep cleaning and bio-decontamination certification |
| | A unique advisory element including training your own cleaning staff |
| | DBS checked, skilled professionals including Deep Cleaning Technicians and Supervisors |
| | Dual verification including on-site quality control audits and microbiological swabbing (ATP testing) |
| | Supporting the NHS and enabling reinvestment into frontline patient care |
Why our service is completely unique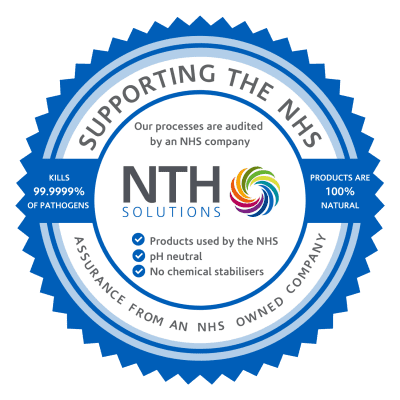 NHS Coronavirus Disinfection
Using NHS technology, Filta's disinfectant programme disinfects all areas to NHS standards killing 99.9999% of known Hospital Associated Infections (HAI) pathogens.
Filta's disinfectant service is non disruptive. Many conventional cleaning products use harmful toxic chemicals that often require a "kill" or "wait time" until it is safe to return to the area. Working with our partners, NTH Solutions, Filta provides a unique disinfectant solution that is no more harmful than water and only requires electrolysed salt and water to produce Hypochlorous acid (HOCI).
Hypochlorous Acid cleans, decontaminates and disinfects all current pathogens and micro-organisms using a non-toxic solution.
Do you need some expert help with a COVID-19 disinfection solution?
If so, fill in the below and we'll get back to you asap.
By submitting this I agree that Filta can use the information provided on this form in accordance with their
privacy policy.