Our Accreditations
Ensuring we offer an excellent customer experience is a key part of what we stand for.
As one of the leading refrigeration and air conditioning companies in the UK, our experts work hard to deliver affordable and reliable results.
To create a successful working relationship with our clients, the Filta Group has grown to cater for a wide range of both commercial and residential locations. Since starting operations a few years ago, our highly skilled engineers have continued to go above and beyond the expectations of our clients, and as a result we have acquired a number of recognised industry accreditations along the way.
---
Safe Contractor
In the fast-paced world we live in, businesses cannot take risks when it comes to choosing a suitable contractor for work within their premises. The Safe Contractor scheme helps organisations select a safe, reliable contractor quickly.
Designed to save engineers valuable time by reducing the number of health and safety questionnaires that need to be completed by clients, becoming Safe Contractor accredited is highly sought-after in the UK.
Originally created as a standardised system for vetting contractors, this scheme uses qualified auditors to review and audit the relevant procedures and documentation relating to health and safety. Once this process has been completed successfully, accredited contractors are permitted to use the Safe Contractor logo to demonstrate to their customers that they have achieved an excellent standard of health and safety compliance.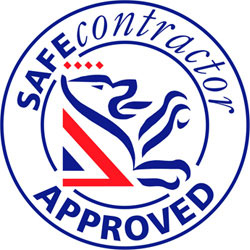 ---
Altius Assured
The Filta Group has also been officially awarded Altius Assured Vendor status. Altius are an industry auditing organisation that work to ensure sourcing quality contractors remains safe, reliable and competitive, and their scheme is used as a Stage 1 Contractor Assessment Regulations 2007 (CDM) approved code of practice.
The purpose of an Altius assessment is to reduce the number of Pre-Qualification Questionnaires (PQQs) a contractor must complete to meet health and safety requirements. Assured Vendors must be able to demonstrate to their clients that they have complied with all health and safety standards set out and then assessed by Altius.
Assured Vendors are able to promote the fact that they have gained suitable accreditation with Altius and they should be regarded as a respected contractor that completes all work to a high standard.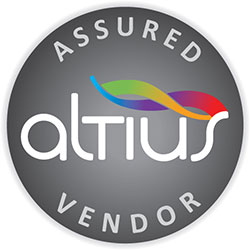 ---
Refcom
Since 4th July 2009, a change in legislation meant that it became a legal requirement for all businesses that install, maintain or service stationary refrigeration, air-conditioning and/or heat pump equipment containing F-Gas refrigerants to obtain an F-Gas Company Certificate. Without the correct company certificate, it is now a criminal offence for that business to continue working with these types of equipment.
The Filta Group are proud to work alongside Refcom, the organisation that supports the Environment Agency in enforcing F-Gas Regulation, to ensure they are proactive in meeting the necessary requirements on an ongoing basis.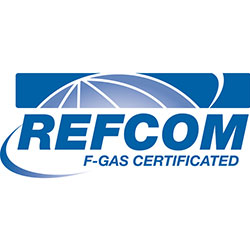 ---
Mitsubishi Approved Partner
The Mitsubishi Approved Partner programme was designed to help improve industry standards and ensure contractors consistently deliver a high quality installation and aftercare service to support their own systems.
Filta Refrigeration has worked hard to become an approved partner and we are delighted to confirm we currently comply with all the relevant industry standards set out by Mitsubishi. Our engineers work alongside the programme to ensure we continue to meet their requirements through regular workplace reviews.