Restaurant Convicted for Blocking Sewers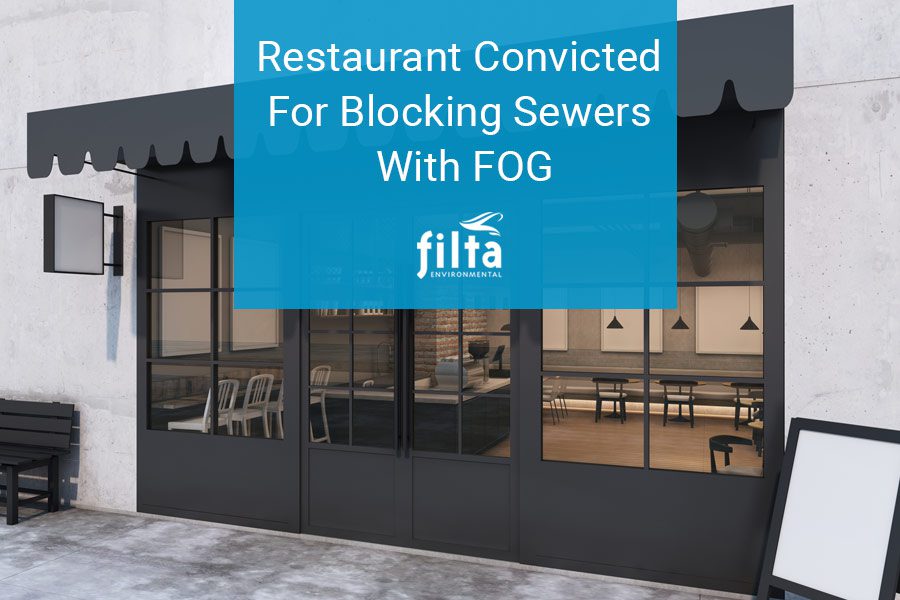 A restaurant has been successfully prosecuted for blocking sewers with fats, oils and grease (FOGs) following several sewer back ups and incidents of local flooding.
A £8,419 Fine for Blocked Sewers
The owner of the Nottingham based restaurant was ordered to pay a fine totalling a whopping £8,419 by Nottingham Magistrates Court earlier this year, including costs and a victim surcharge. The legal action came after locals began reporting sewer blockages and flooding in the area and after an extensive and thorough investigation which ruled out other establishments, the restaurant in question was discovered to be the source of the problem due to its incorrect disposal of FOGs.
Inadequate Grease Trap Led To Prosecution
Severn Trent's
contractors, ECAS, visited the owner of the business in 2017 to explain the problem and recommend effective solutions, including the installation of a proper
grease trap
to prevent FOGs entering the drains and sewers. However, according to Severn Trent,
"this was not done until some considerable time after and we therefore made the difficult decision to prosecute due to the ongoing nature of the problems and the impact on customers."
The grease trap that was installed at the restaurant was found by the magistrates to be inadequate, allowing FOGs to enter the sewer, and the actions of the owner to be deliberate and long-established.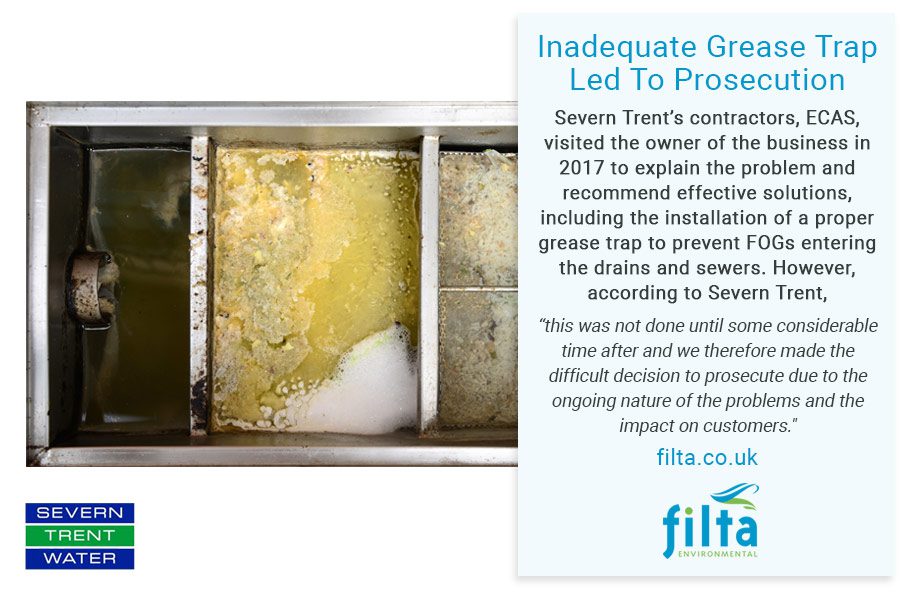 Severn Trent's Dept of Sewer Blockages Reaction
About the ruling, Severn Trent's Head of Sewer Blockages, Grant Mitchell, said,
"The verdict in this case is an important milestone for us, and we really want this to make other companies think about what they are doing with regards to disposing of fats, oils and grease and how it impacts our customers. This is totally avoidable and, in this case, simply installing a suitable grease trap and making sure it's maintained could have prevented the situation."
The problem of fats, oils and grease entering the sewers is huge and ever increasing. Though it enters the pipes and drains as hot liquid, FOGs quickly cool and as they do, they solidify, building up over time and trapping other waste to form huge masses. Mr Mitchell goes on to say, "we clear around 45,000 blockages a year and fat contributes to the majority of those, as it binds together all the other things that end up in the sewer rather than the bin and creates huge lumps, known as 'fatbergs', which block the sewers."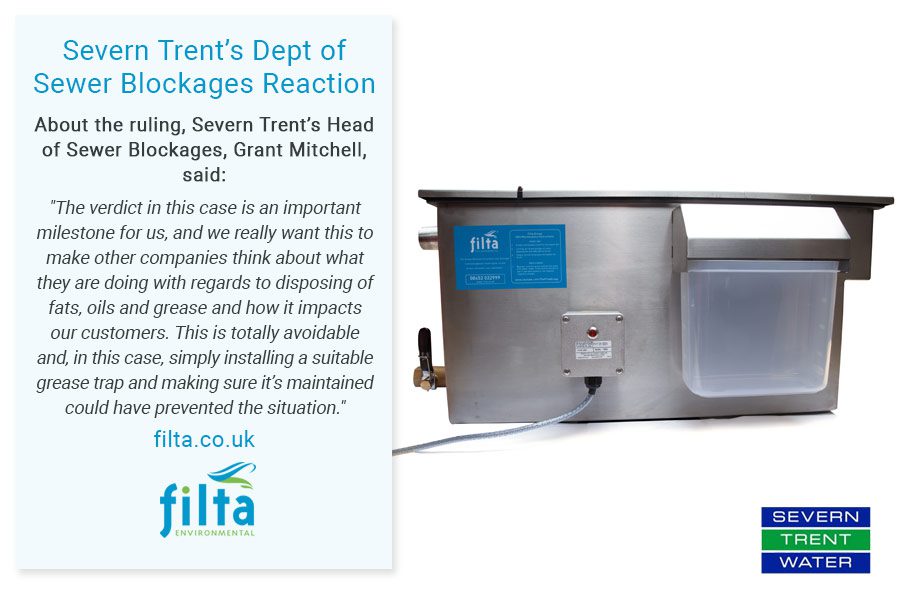 How Can You Project Yourself From FOG Prosecution?
Do you own a restaurant, café, pub or other food establishment? Give yourself peace of mind that you're disposing of your FOGs in compliance with all health and safety
legislation
by installing a FiltaFog grease trap.
Filta Environmental
have over 20 years' experience and are a leading choice for supplying, installing and maintaining effective grease management solutions for all types of commercial kitchens.
Commercial Kitchen Specialists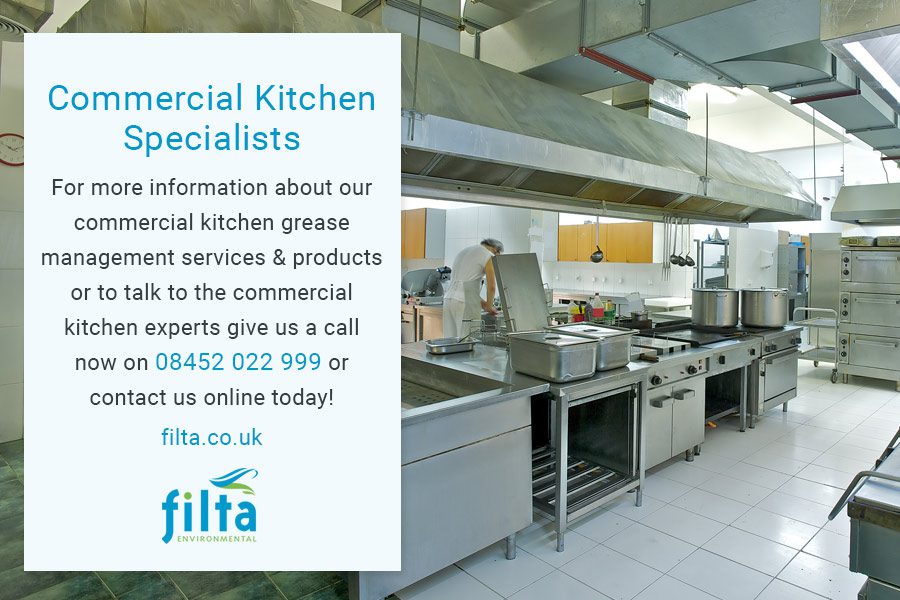 For more information about our commercial kitchen grease management services and products or to talk to the commercial kitchen experts give us a call now on 08452 022 999 or contact us online today!