Filta signs deal to become exclusive UK distributor for Goslyn
Source: Business Insider

It's no secret that underneath the streets of some of the biggest cities in the UK, the drainage systems are struggling to cope with the recent fatberg epidemic. A fatberg can be described as a solid mass of fats oils and grease (FOG) amongst other indisposable items which builds up in the drains, sometimes reaching the size of a double decker bus, costing water companies millions of pounds to remove. These greaseballs are often fed by restaurants and other commercial kitchens who allow the FOG to flow down the drainage system off the plates, pots and pans during the pot wash in the kitchen sink.
In order to prevent the build-up of FOG in the drains, commercial kitchens are required to have a form of defence which allows the wastewater to be separated from the FOG before entering down the drain pipe. One solution to this problem, and a quick way of placing your commercial kitchens drains on a diet, is to use a GRU.
How does the GreaseMaster Work?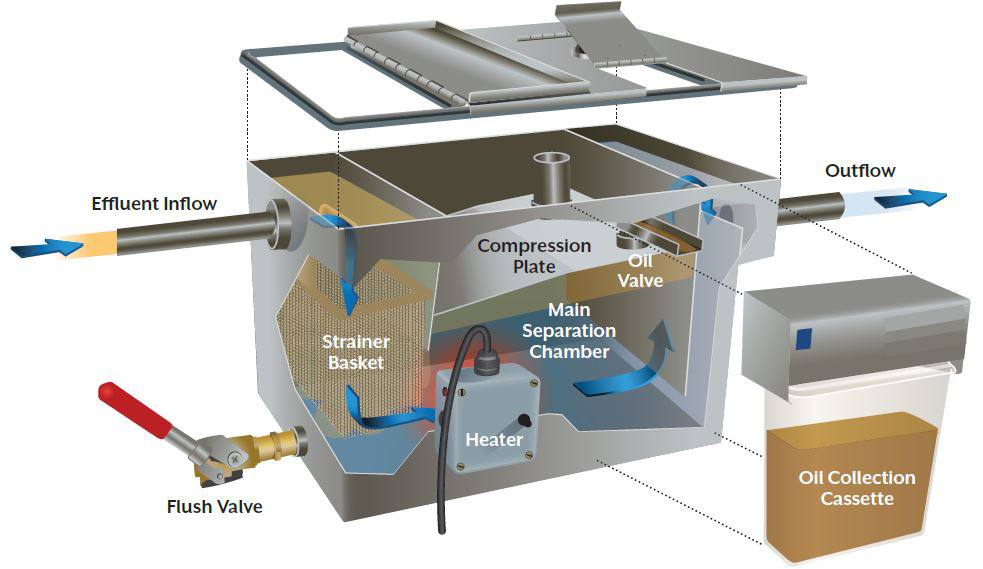 Filta, one of the largest installers of GRUs in the country, is calling the Goslyn product the GreaseMaster[TM] for the UK market and believe it to be the most effective product on the market today, utilising its unique five-stage grease cleaning process to allow less FOG bypass than any competitive products.
Debbie Sarson-Lowe, The Filta Group Ltd UK Managing Director, says, "We firmly believe that this is the best product out there for the job. We are delighted to become the exclusive UK distributor for Goslyn, and the GreaseMaster will complement our existing range of grease recovery solutions."