Former Chief Executive of British Water, Lloyd Martin Welcomes The GreaseMaster Cyclone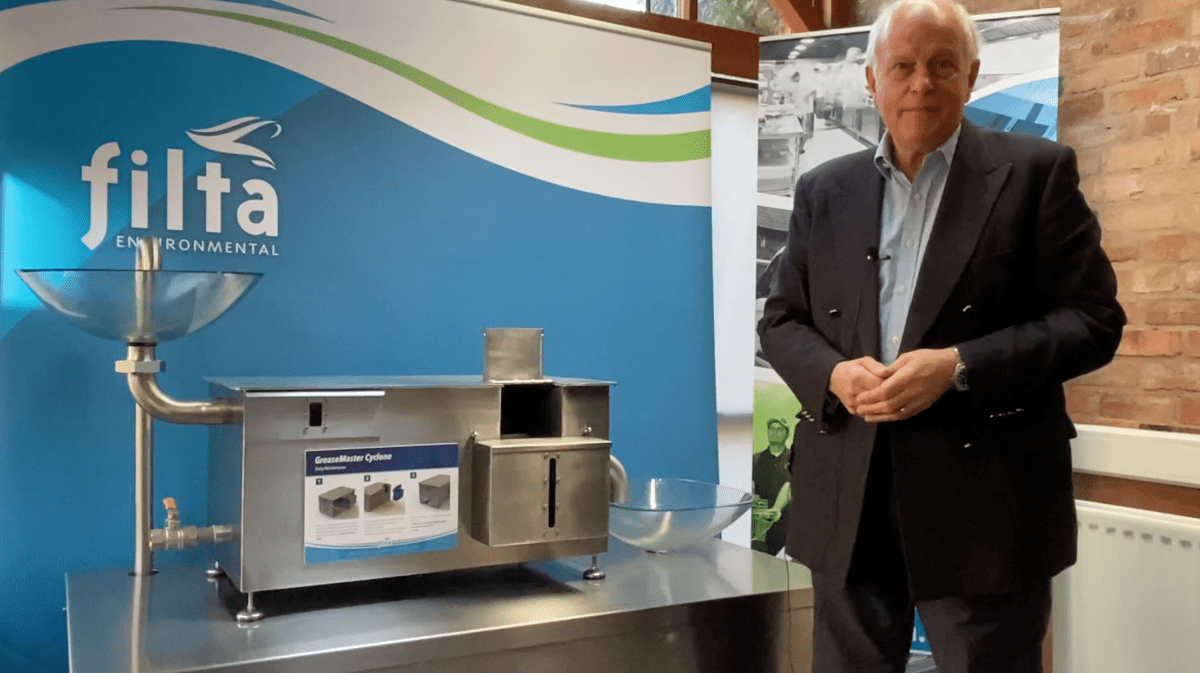 Lloyd Martin is Former Chief Executive of British Water and Non-Executive Director at Filta Group Holdings PLC. Lloyd has been in the water industry for over 40 years and is aware of the challenges that poor grease management solutions and fatbergs have on the water companies sewage network and the associated environmental impact.
In the UK under the Water Industry Act (1991) sites are required to prevent grease from entering and damaging the sewer network. With increasing enforcement activity from the water companies, an increasing number of operators are facing action and steep fines for grease discharge.

Water company research shows more than 70 percent of drain blockages and backups within a commercial kitchen are caused by the build-up of FOG generated from washing pots, pans and plates. The potential costs go beyond compliance, because drain blockages often need emergency call-outs with bills, not to mention the risk of further complications elsewhere in the water system.
The GreaseMaster Cyclone has been 15 years in the making. The system has been designed by grease trap engineers working directly in the field. It takes the very best features and industry-innovations and incorporates experience-led design improvements to create a robust, user-friendly and high-performance solution.
Lloyd Martin Comments
"The Filta GreaseMaster Cyclone system has taken all the experience of other systems and worked them together to create a perfect solution to attack FOG. The system is installed in commercial kitchens and I think it ticks all the following boxes. Greater grease removal, zero odours, it lowers energy use and it has the smallest footprint of it's type".
Book a Web Demonstration
Book a 30 minute web demonstration and Q&A session of the very latest in environmental innovation with a member of our team. To book a demonstration, please book an appointment using the calendar below.
If you are having any grease mangement issues or have any questions about the GreaseMaster Cyclone then give us a call on 01788 550 100 or contact us online today.