Filta Features on ITV News Central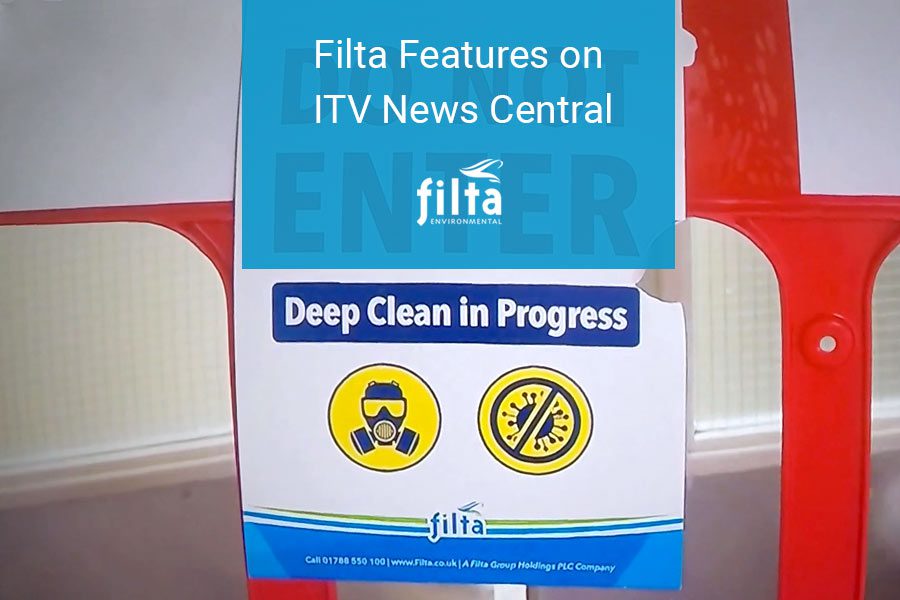 At Filta, we are helping schools and workplaces to reopen with our COVID-19 solutions; sanitise (kills the virus), protect (30-day barrier) and monitor (temperature screening). A recent service visit at St Alphege School, Solihull made the 6PM news on ITV Central 04/06/20.
Hear what Headmaster, Rob Morrissey and Filta Commercial Director, Edward Palin had to say about the service.
Why Should You Do A COVID-19 Deep Clean?
The concerns that parents have before letting their kids return to school are real. These concerns are also mirrored in customers to shops, pubs and restaurants and so it's crucial that schools and businesses take a pro active approach in doing what they can to ensure that their buildings are COVID-19 free. As we are coming out of lock down and embracing the post COVID-19 world we owe it to each other to ensure that we take whatever measures we can, like a
COVID-19 deep clean
or the use of
temperature screening
, to mitigate against the risk of COVID-19.
COVID-19 Sanitisation Solutions
Thanks to ITV News for having us on and hope that you find the video useful. If you have any questions about our COVID-19 solutions or would like to schedule a cleaning then give us a call on 01788 550 100 or contact us online today!