Regional Supervisors Announced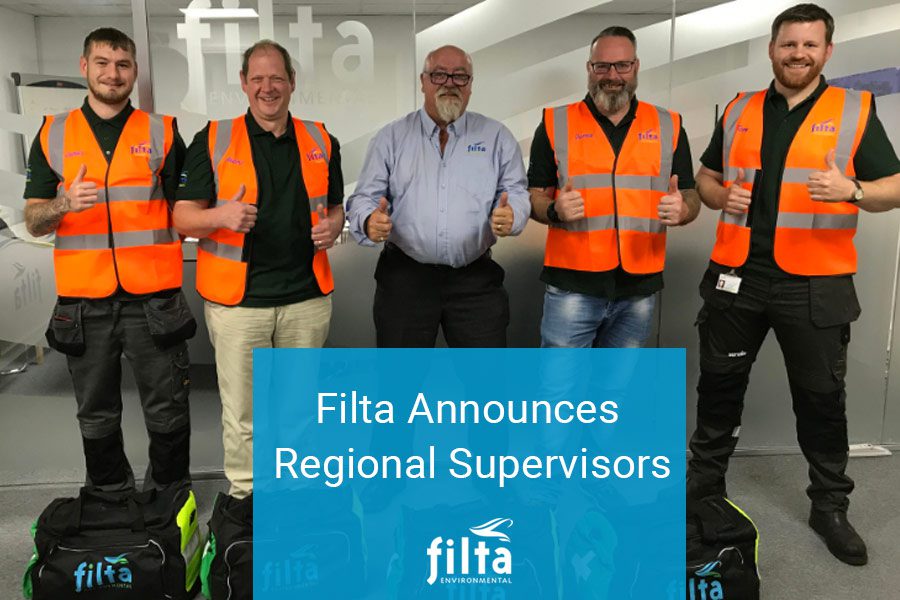 Filta has announced five regional supervisors to help support their plans for substantial growth and to build strength locally. The regional supervisors will communicate with their local teams on a regular basis and be responsible for their team's overall performance in each region.
5 Regions Across The UK
The UK has been evenly divided into five regions: South West, South East, Midlands, North and Scotland. Each region has a dedicated operations scheduler based in our Stratford head office and a field supervisor, all of which are an expert in their own discipline. The five regional supervisors are Darren Norwood (South West), James Weir (South East), Tom West (Midlands), Andris Bergs (North) and Jim Pryce (Scotland). Between them, the team of regional supervisors have over 60 years' experience in the industry.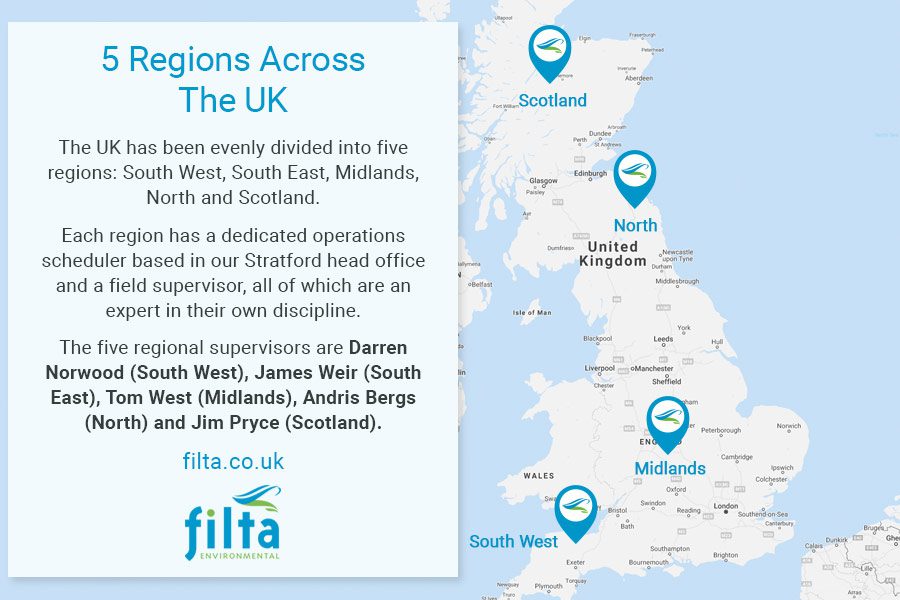 Role of Regional Supervisors
Each of the regional supervisors will focus on ensuring the quality of work in their region meets Filta's expectations as well as organising training for their technicians and meeting with customers. They will become a master of all Filta's business-owned services and be able to provide quick technical support to their field technicians. The regional supervisors will also be able to escalate any issues in the field directly to the field team manager, Neil Holt, who will be overseeing the team and providing support in the field. You will get the chance to hear about each of our regional supervisors and field team manager in more detail over the coming weeks.
Commercial Kitchen Specialists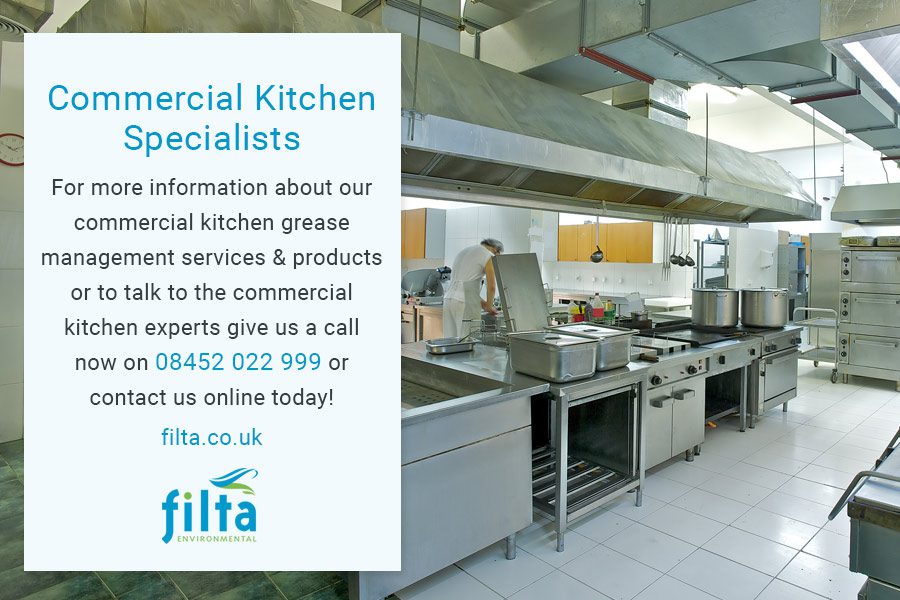 For more information about our
commercial kitchen grease management services
 and products or to talk to the commercial kitchen experts give us a call now on
08452 022 999
 or
contact us online
today!