Trusted Expert Drainage Services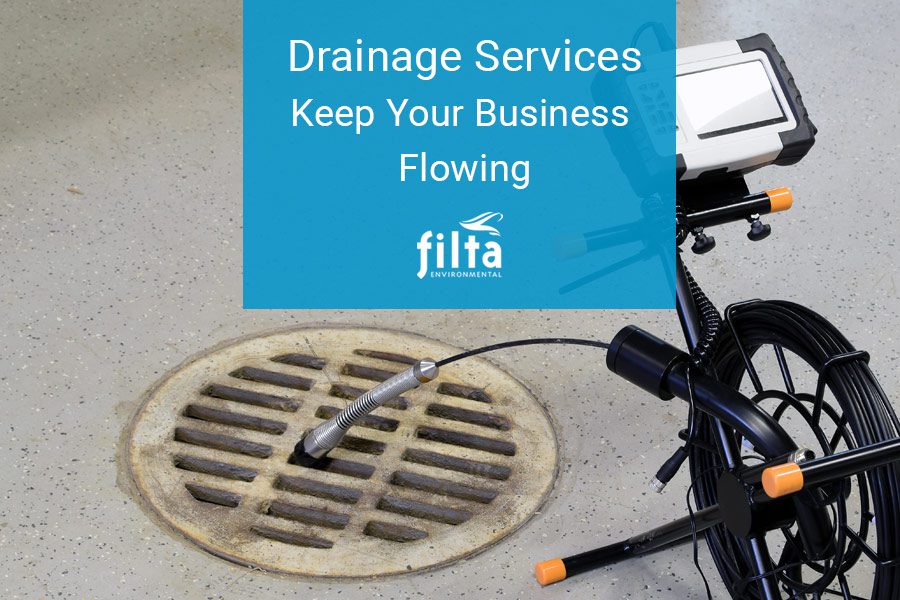 Blocked drains can be expensive to repair, create disruption to your business and bring legal repercussions, so ensuring your drains are clean and clear is crucial to keeping your business up and running. One way to do this is to have your pipes checked regularly by a qualified professional like those at Filta.  Our specialists have been trusted by a number of businesses from a range of industries to keep their pipes flowing freely with our outstanding drainage services.
Drain Mapping Service
As part of our complete drainage services, our fully qualified team provide a dedicated drain system mapping service. Drain mapping involves surface investigation of drain points, identification of problem areas and recommendations to prevent further blockages. It also includes CCTV drainage investigations which utilise the latest equipment to conduct a full survey of your drains, examining such areas as structural damage, grease or debris build up, ingress of water/roots and the position of your pipes. Once the investigation is complete, you'll receive a clear, easy to understand written report, which is supported by a DVD of the drain investigation, confirming the work that has been carried out, identification of any problems you need to be aware of and recommendations for repairs and prevention.
Stop Drain Blockages Before They Begin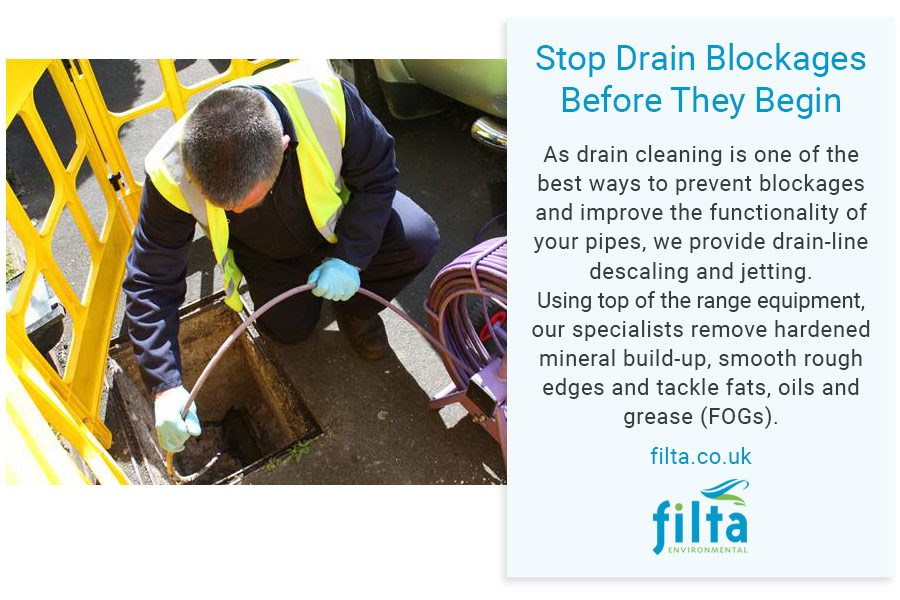 As drain cleaning is one of the best ways to prevent blockages and improve the functionality of your pipes, we provide drain-line descaling and jetting. Using top of the range equipment, our specialists remove hardened mineral build-up, smooth rough edges and tackle fats, oils and grease (FOGs). One of the first signs of problems with your drains is often an unpleasant odour originating from your pipes which is not only unpleasant for your staff but can affect customers as well. When you first notice this rather distinctive smell, call our team straight away for a drain odour investigation. Our expert team will pinpoint the exact point of odour generation, suggest a solution and carry out work to fix it before it develops into something more serious.
Commercial Kitchen Specialists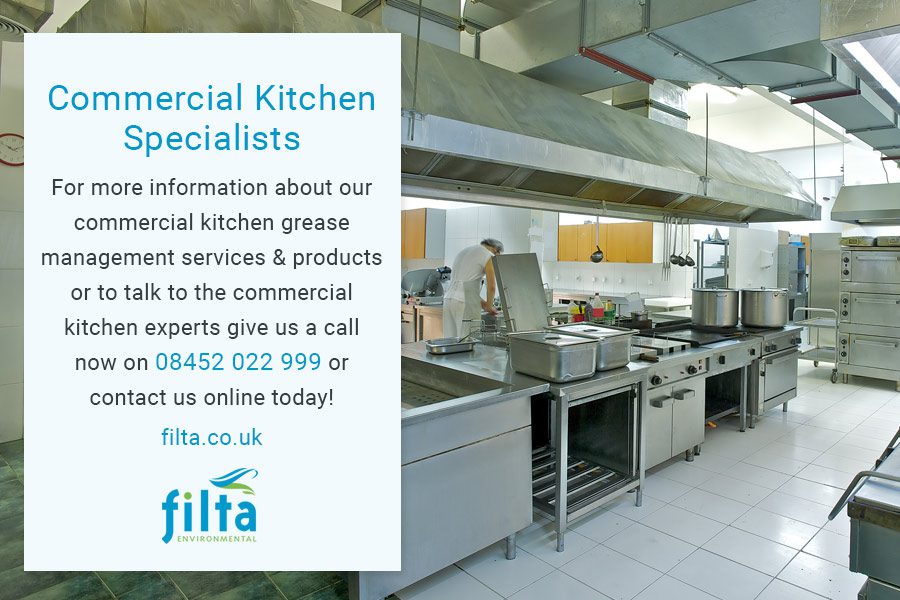 For more information about our
commercial kitchen grease management services
 and products or to talk to the commercial kitchen experts give us a call now on
08452 022 999
 or
contact us online
today!