COVID-19 Sanitisation Service on Sky News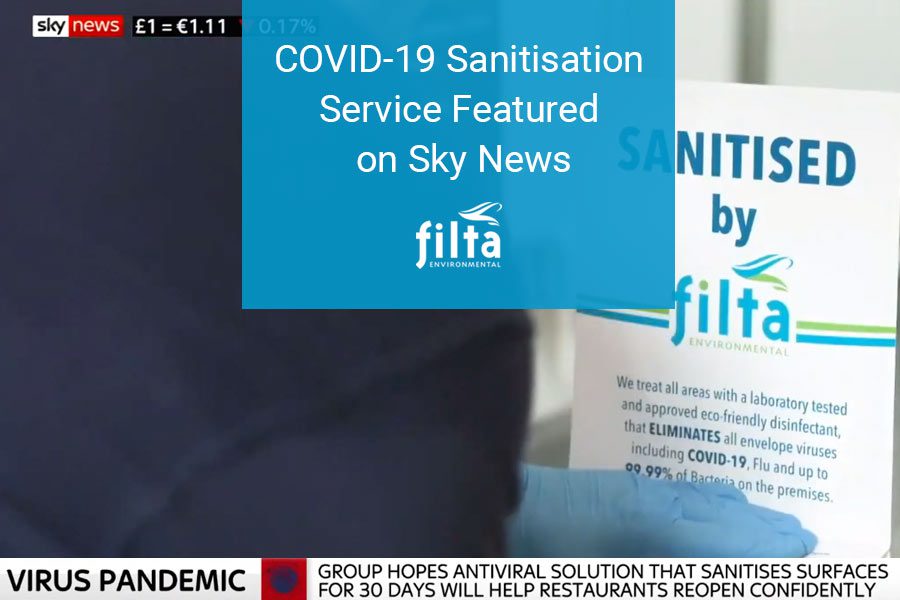 COVID-19 Sanitisation is one of our COVID-19 solutions that is in demand now. Since the pandemic has arrived and changed the way we live we knew it would be important that we support out customers with services and solutions that would allow them to continue to try run their businesses as normally as possible. As one of the leading providers of COVID-19 sanitisation services our CEO, Jason Sayers, was invited onto Sky News to discuss the range of solutions we are providing to businesses. You can watch the full video below.
Importance of COVID-19 Cleaning
Whilst the main lines of business for the Filta Group has traditionally been providing
grease management
and services to commercial kitchens we knew it would be vital for businesses to have a robust COVID-19 cleaning service that would allow them to re-open with confidence. As Jason outlines in the interview with Sky, one of the key things that customers are going to look for is that businesses, restaurants, schools and shops are putting procedures and regimes in place to maximise cleanliness and minimise risk.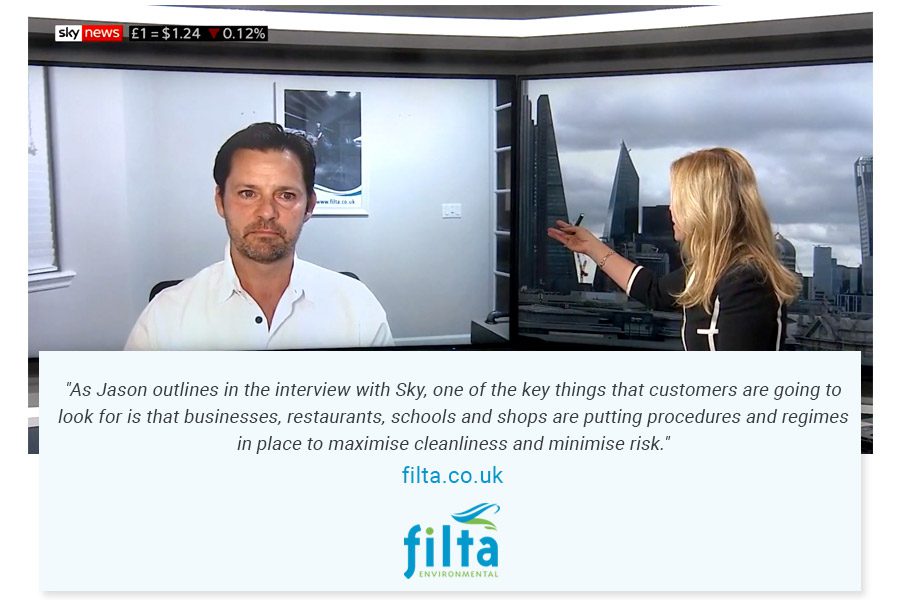 How Does COVID-19 Sanitisation Work?
Our nationwide fleet of technicians are ready to sanitise and disinfect your premises with our laboratory tested and approved solution which is effective against all enveloped viruses as defined in EN 14476:2013 + A2:2019. Including all coronaviruses and 2019-nCoV/ SARS-CoV-2 as well as a wide range of microbial species.
The product has multiple modes of action:
Damages outer membranes, causing leakage of cell contents
Attacks other cell structures, proteins and DNA
Prevents protein synthesis
Arrests energy production by the cell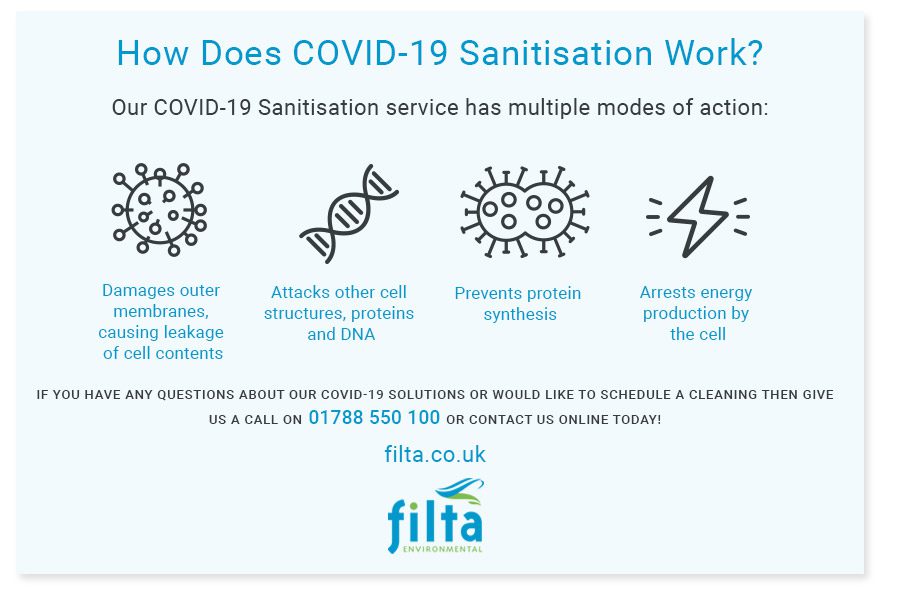 Impact of Sky News Segment
Since appearing on Sky News there has been a surge in enquiries and interest about our COVID-19 sanitisation service and
temperature screening systems
. This bodes well for the future as shows that businesses across the UK (and beyond) understand the challenges we face with COVID-19 and the mitigation measures we must take to ensure a safe return to commerce. As a business we are happy to be able to do our part to help with the recovery.
Did You See Us On Sky News?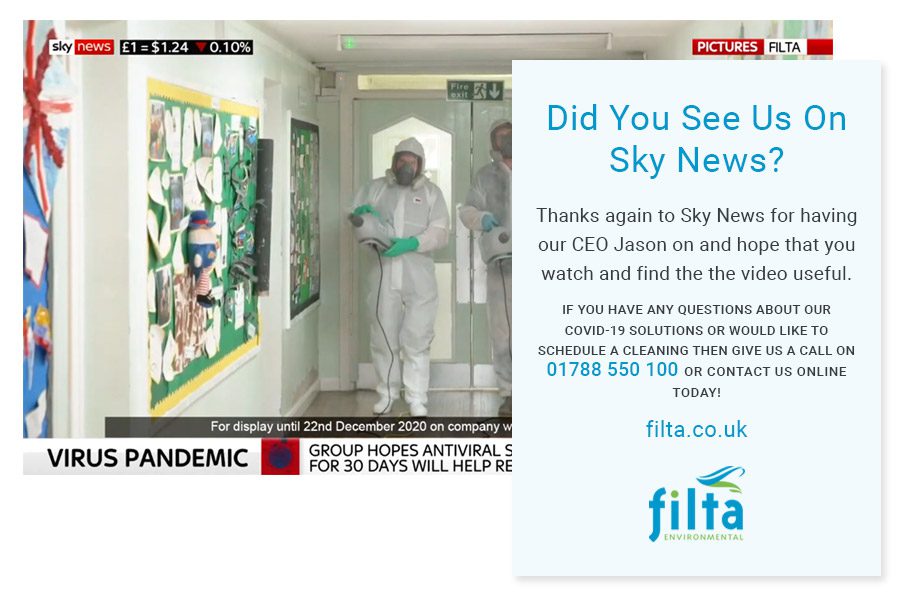 Thanks again to Sky News for having our CEO Jason on and hope that you watch and find the video useful. If you have any questions about our COVID-19 solutions or would like to schedule a cleaning then give us a call on 01788 550 100 or contact us online today!
If you enjoyed this video why not check out Filta on ITV News?