CASE STUDY
St Alphege School, Solihull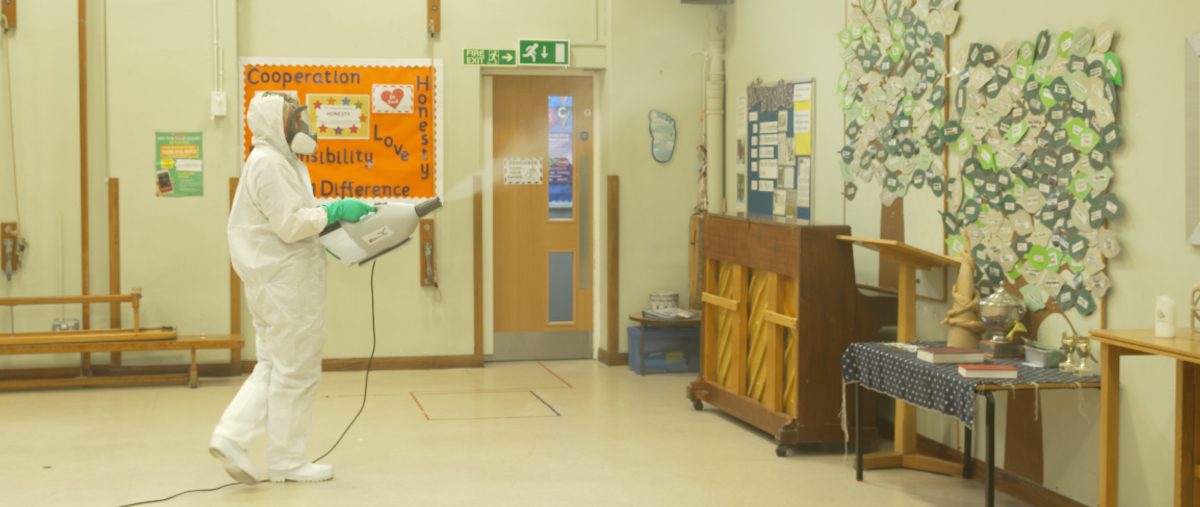 St Alphege Infant and Junior School, Solihull
Our COVID-19 solutions help schools to reduce the risk of transmission allowing staff and students to safely return to school. We're continually supporting St Alphege C of E Infant and Junior school with our two-stage process; Sanitise and Monitor.
First of all, we sanitised and disinfected the area using ULV fogging equipment before treating the area to offer protection against all enveloped viruses. We then monitor using our thermal imaging camera Thermo Guard Hi-Flow to make sure the environment is protected and prevents people from entering the school with an elevated temperature.
Client: St Alphege School, Solihull
Problem COVID-19
Solution: Sanitising & disinfecting
service, kills COVID virus. Installation
of temperature/fever screening camera.
Date: June 2020
Listening to parents its clear that they've had concerns about coming back to school and so this was something that we thought was an opportunity to help establish more confidence in the community about children coming back to school. We felt it would fit in nicely with our hierarchy of controls that we were planning so that children, staff and everyone in the building is safe. 

– Robert Morrissey, Headmaster
Do you need some expert help with a COVID-19 solution? If so, fill in the below and we'll get back to you asap!