CASE STUDY
Arrow Shipbroking Group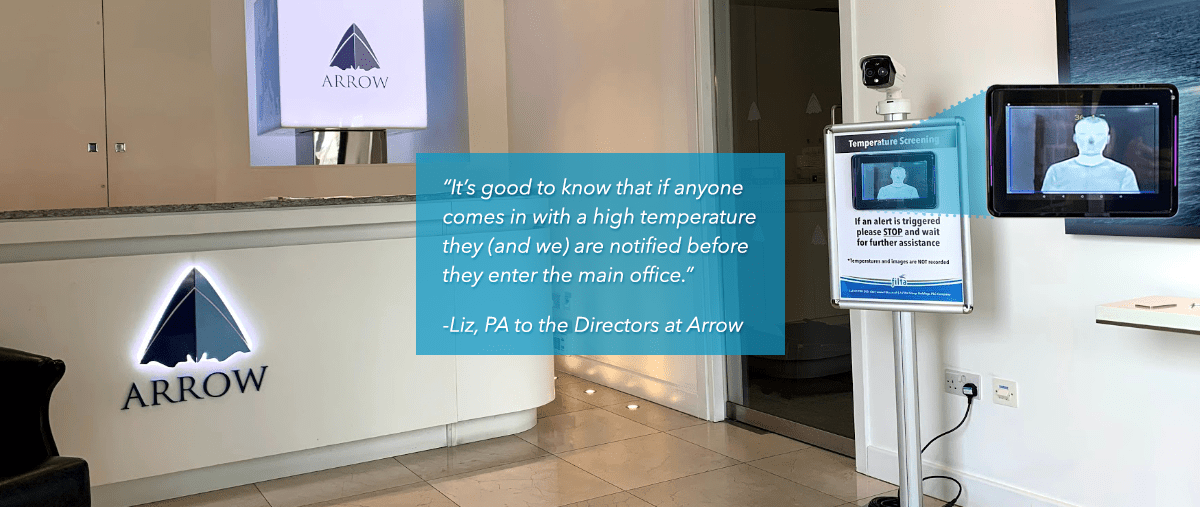 Central London Based Office
Arrow wanted to provide enhanced protection of their offices against Viral threat. They wanted to guard and alert those with a heightened temperature to prevent entrance into the building and also to sanitise all surfaces to reduce the risk of transmission. Arrow chose FiltaShield's Thermo Guard Hi-Flow fever screening solution and signed-up to a regular sanitising programme.
The Thermo Guard Hi-Flow is installed at the entrance to the office and monitors people entering the building. If anyone has an elevated temperature an alarm sounds and notifies the person in question. Installation was completed in June and the staff at Arrow are very happy with the outcome.
Client: Arrow Shipbroking Group
Problem: COVID-19
Solution: Sanitise and Monitor
Date: June 2020
"Our new Thermal Camera located in the reception has been really well received by staff and visitors. It's good to know that if anyone comes in with a high temperature they (and we) are notified before they enter the main office. As part of Filta's service they carry out monthly swabbing to check and report that surfaces are hygienically-clean. I have found Filta's team to be very professional and would be happy to recommend them to others."
– Liz, PA to the Directors at Arrow.
To help reduce risk of transmission in your offices, to protect your staff and your business please contact Filta online today or on 01788 550100.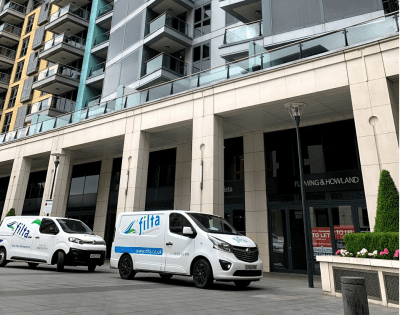 Do you need some expert help with a COVID-19 Solution? If so, fill in the below and we'll get back to you asap!