Anti-Viral Equipment, Training
and On-going Support
Provide on-going protection for your employees, customers and business with our Antiviral Package.
We have the knowledge and industry-leading technology. You have the passion for your business.
Take control and protect your premises from harmful viruses and bacteria using our antiviral package.
A Filta technician will train you on how to professionally sanitise all areas killing 99.99% of microbial activity including bacteria and viruses.
We will then supply you with the equipment and fluid to provide on-going protection.
We'll also leave behind a pack of our antiviral signage for you to display throughout your premises building confidence in your customers and workforce.
Take control of your premises with our 12 Month Sanitise & Protect Pack.
12 Month Pack includes:
Antiviral foggers (equipment)
12 Months supply of fluid
Initial sanitisation
Full Training
Personal Protective Equipment
Helpline with on-going support
From £1,950 (up to 2,000 sq. ft).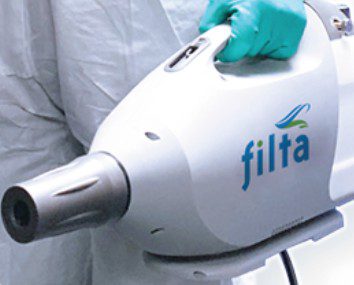 We supply all the equipment you need to get the job done. Our ULV fogging machines spray a list of mist of our anti-viral solution protecting your entire premises. We'll also supply you with enough fluid to last 12-months allowing you to regularly sanitise your area providing on-going protection for your staff and customers.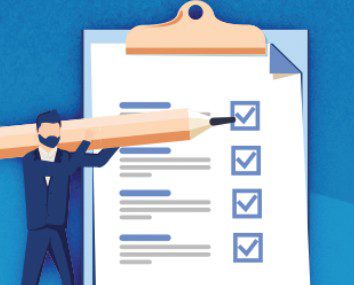 A member of our team of antiviral experts will train you and your staff how to safely use the equipment. We'll also train you on the day how to correctly sanitise your premises and work with you for your first sanitisation. Once we're happy that you're competent with the equipment we'll carry out a quick assessment and retrain/work back through any steps if necessary.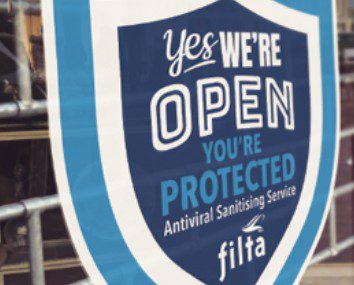 After you've completed your training and sanitised your premises we'll leave behind our Filta brand pack of visual signage. This includes a certificate to show that you're qualified to sanitise as well as a pack of door and wall signs that you can display around the building to let your staff and customers know your environment is as covid secure as possible.
Do you need some expert help with a COVID-19 cleaning solution? If so, fill in the below and we'll get back to you asap.
By submitting this I agree that Filta can use the information provided on this form in accordance with their
privacy policy.